A few days ago, Google rolled out the stable version of Chrome 96 web browser for PCs and smartphones. The new update was in the works for quite some time, and it has brought some new changes and improvements.
Although the new version of Google Chrome didn't introduce any visual changes to the Web browser, it added a new Windows 11 theme under the flags. If you are using Windows 11, you may like to enable the new theme to get the Windows 11 design elements on the browser.
The new Chrome design is not enabled by default, and users need to enable it from the Chrome Flags manually. The new design adds rounded corners on menu items and other UI elements of the web browser.
So, if you are interested in enabling the new Chrome's hidden Windows 11 theme, you are reading the right guide. Below, we have shared a step-by-step guide on how to enable Windows 11-Style menus in Google Chrome. Let's check out.
Also Read: How To Quickly Hide & Save Tabs In Your Google Chrome
Steps to Enable Google Chrome's Hidden Windows 11 Theme
Important: The new design is still under testing. So, you might experience some UI-related issues while using the new design.
1. First, open the Google Chrome web browser and click on three dots > Help > About Chrome. Here you need to update your Chrome browser to the latest version.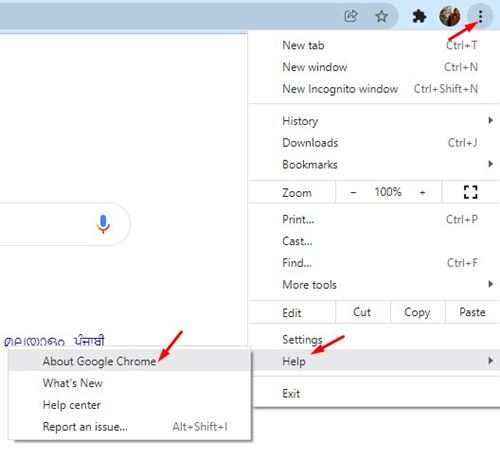 2. After the update, restart the web browser and open Chrome://flags.
3. On the search bar, type in Windows 11 and hit the Enter button.
4. You need to enable the Windows 11 Style Menus flag that comes up.
5. Once enabled, click on the Relaunch button to restart the web browser.
That's it! You are done. Now you will notice rounded corners and other UI elements changes on the Chrome browser.
If you wish to disable the Windows 11 Style Menus, you need to disable the flag on Step 4.
So, this guide is all about how to enable the Windows 11-Style Menus in Google Chrome. I hope this article helped you! Please share it with your friends also. If you have any doubts related to this, let us know in the comment box below.