In 2020, Microsoft introduced a new feature to its Windows 10 operating system called Hardware Accelerated GPU scheduling. The feature is available even on the latest version of Windows – Windows 11.
So, what exactly is the Hardware Accelerated GPU Scheduling, and what it does? We will know everything about this feature in detail in this article. Let's check out what Hardware Accelerated GPU Scheduling exactly is.
Also Read: 10 Best Free PC Optimization Software
What is Hardware Accelerated GPU Scheduling?
Well, Hardware Accelerated GPU Scheduling is a feature that enables more efficient GPU Scheduling between applications.
In short and simple words, it's a feature that allows your graphics card to manage its VRAM instead of the operating system.
The feature is designed to improve the GPU scheduling process to enhance the performance while running applications that rely on your GPU. You will notice enhanced game performance after enabling this feature.
According to Microsoft, enabling Hardware-accelerated GPU Scheduling reduces latency and improves performance in certain programs/games which require the graphics processing unit.
Steps to Enable Hardware Accelerated GPU Scheduling
It's pretty easy to enable hardware-accelerated GPU scheduling on Windows 10. You need to follow some of the simple steps given below.
1. First of all, make sure to update the Windows 10 operating system. To update, open Settings > Update & Security > Check for Updates.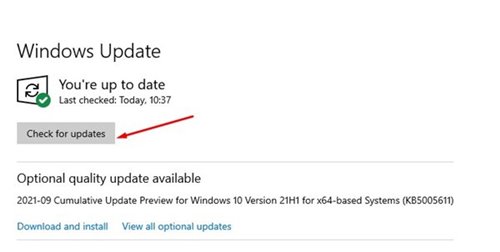 2. Once installed, open the Settings app, and click on the System option.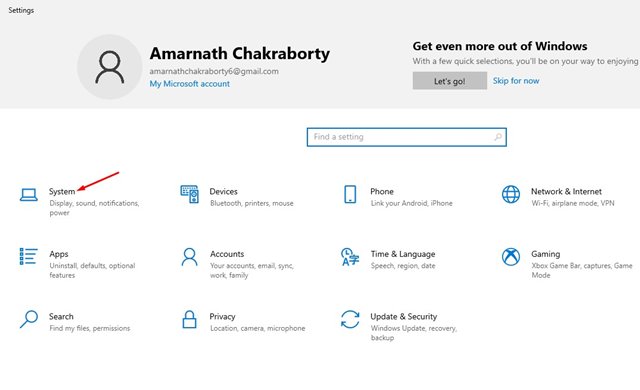 3. Now, click on the Display option on the left pane, as shown in the screenshot.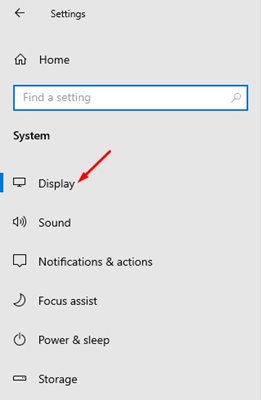 4. On the right pane, scroll down and click on the Graphics Settings option.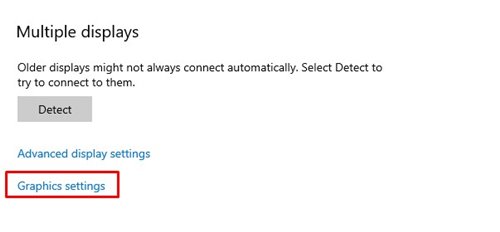 5. Under the Graphics Settings, enable the toggle button behind Hardware-accelerated GPU Scheduling.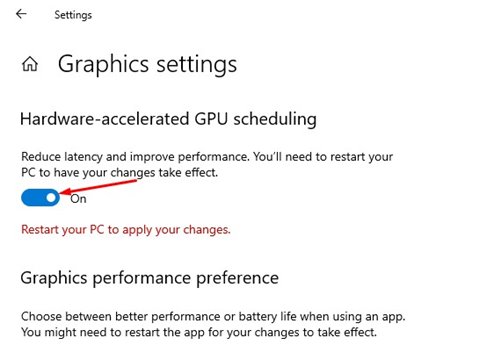 That's it! Now restart your computer to enable the Hardware-accelerated GPU Scheduling feature.
Necessary: You will only find the feature if you have NVIDIA (GTX 1000 and later) or AMD (5600 series or later) graphics card with the latest graphics driver.
So, this guide is all about how to enable Hardware-accelerated GPU scheduling in Windows 10 computers. I hope this article helped you! Please share it with your friends also. If you have any doubts related to this, let us know in the comment box below.