So, in this article, we are going to share the best method that would help you to export WhatsApp Chat as PDF. To do so, users need to use an app known as WPS Office which is by far the best office suite for Android available on the Play Store. So, let's check out how to take backup/restore of your Whatsapp chats.
Well, if we look around, we will find that WhatsApp is right now the most used and popular instant messaging app. You won't believe it, but the instant messaging app is right now used by millions of users to exchange text messages and to make voice/video calls.
What's more important is that WhatsApp also has a business app in which it provides a few extra features like scheduling messages, creating reply templates, etc. So, if you are using WhatsApp for Business or official purposes, then its always the best to save the WhatsApp Chat or Conversation.
How To Export WhatsApp Chat as PDF (Backup & Recover Whatsapp Chats)
If you have been using WhatsApp for a while, then you might know that WhatsApp does allow users to export chats in .txt file, but it doesn't allow users to explore chats in PDF file. If you are saving the chats for legal or business purposes, then it's essential to keep the conversation in PDF format.
Exporting WhatsApp Chat as PDF is easy, but you need to use a third-party app known as 'WPS Office' So, let's check out the best to explore WhatsApp chats as a PDF file.
Step 1. First of all, download & install the WPS Office app on your Android smartphone from the Google Play Store.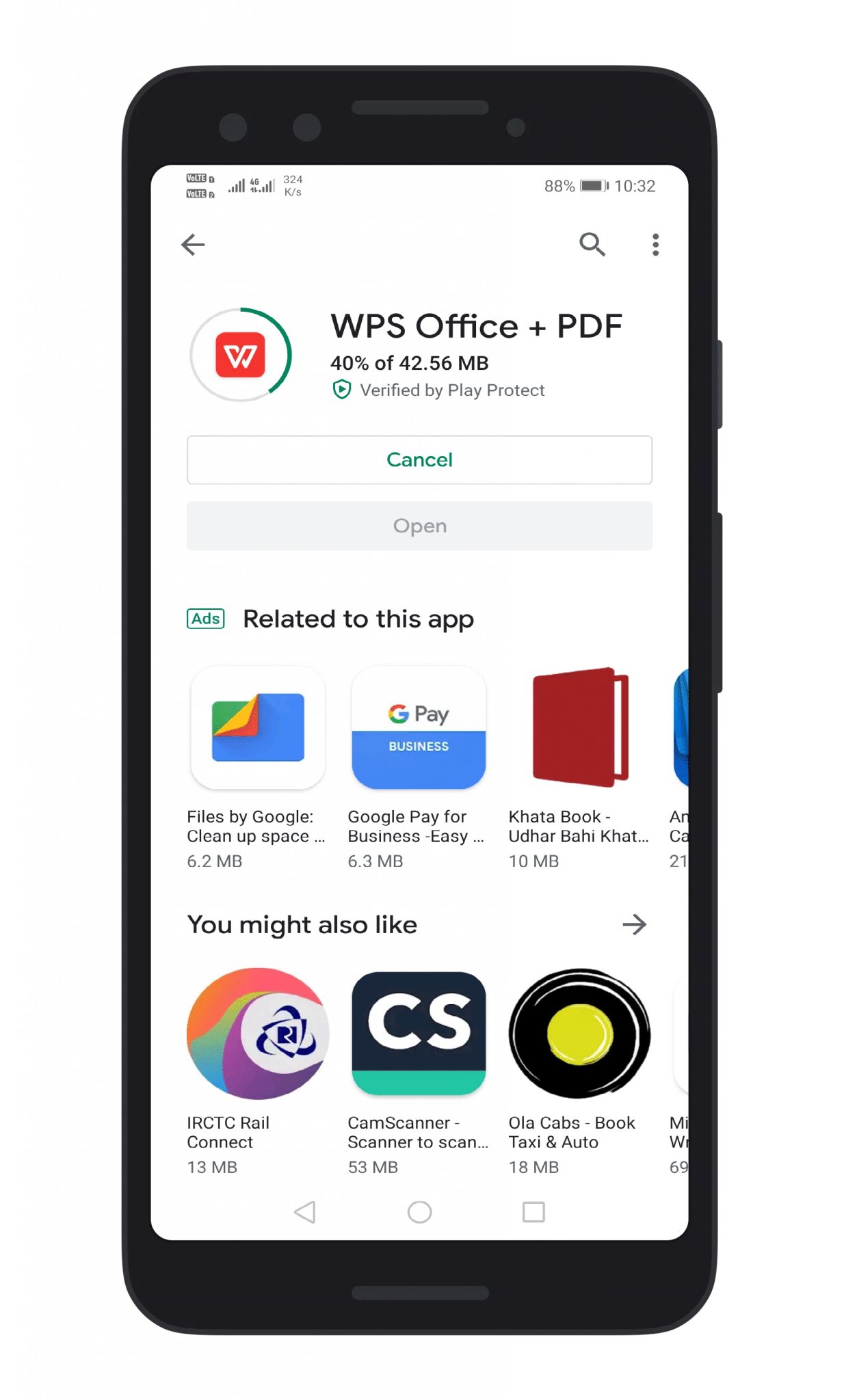 Step 2. Now open the WhatsApp Android app and then open the chat which you want to export.
Step 3. There tap on the three-dotted menu icon at the top-right corner and then select 'Export Chat'
Step 4. In the next popup, select 'Without Media'
Step 5. From the share menu, select 'Gmail'
Step 6. There you need to send the exported chat to a recipient. Note: You can enter your own email on the 'To' field of Gmail to receive the email on your inbox.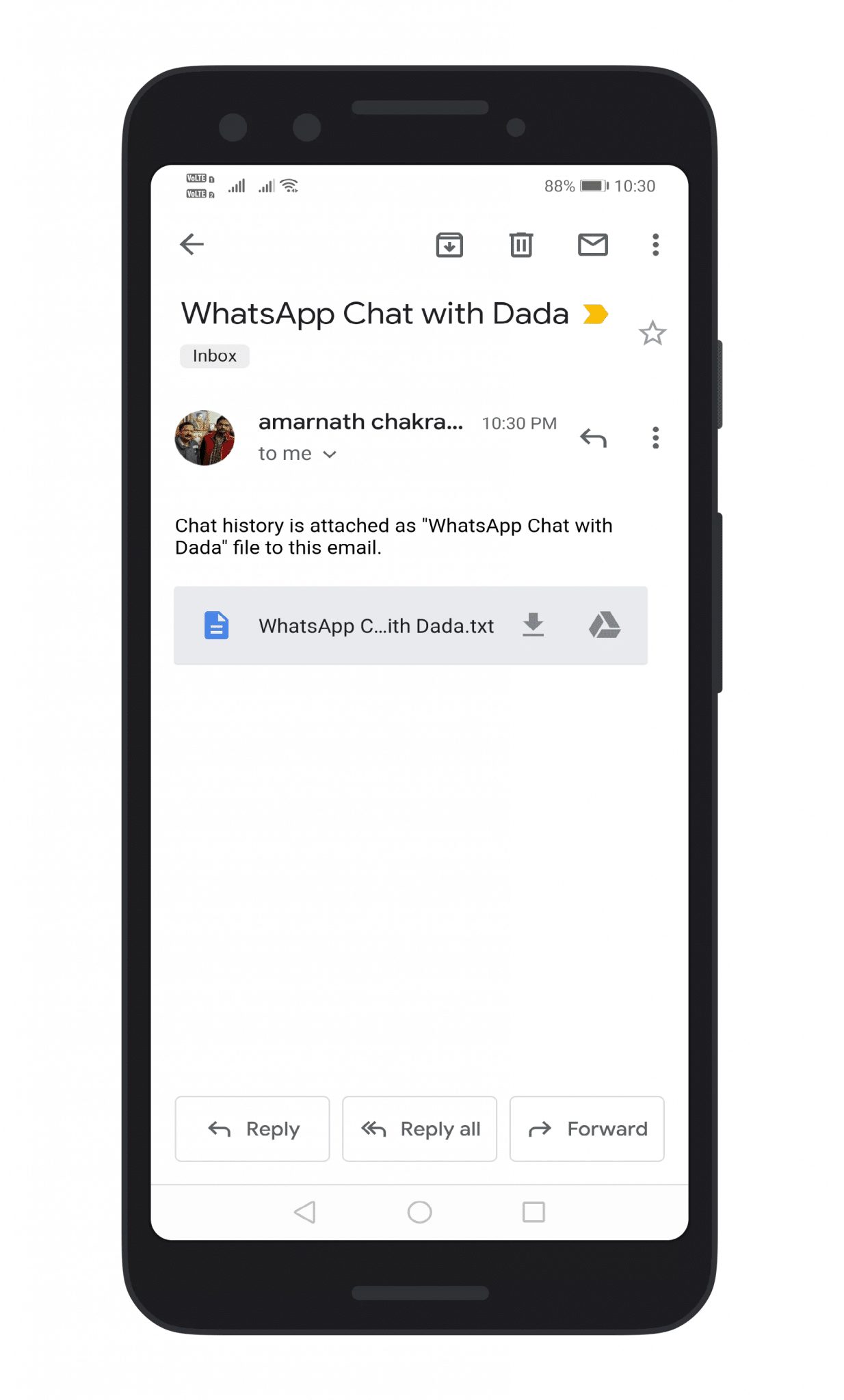 Step 7. Once downloaded, open the exported chat on WPS Office.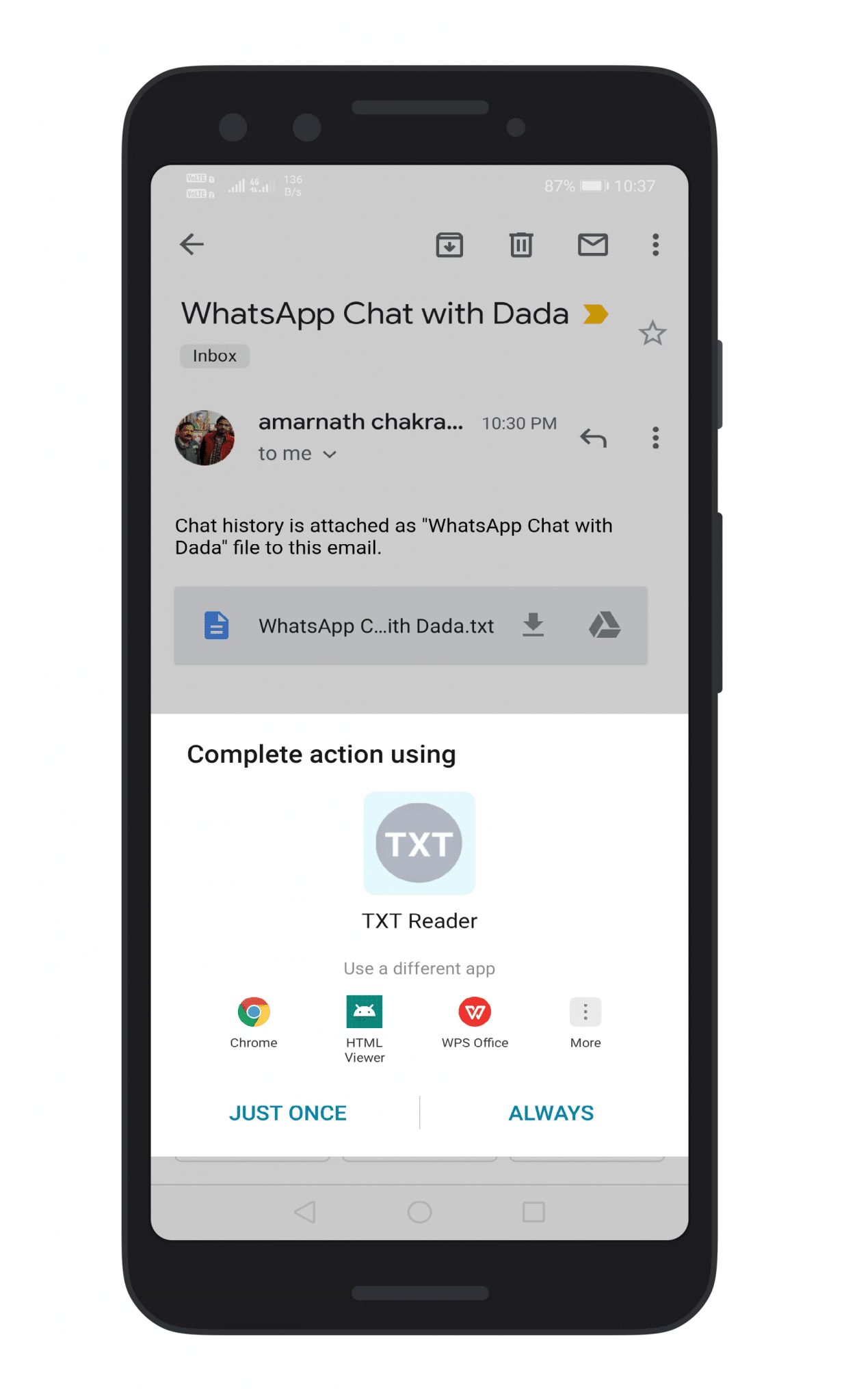 Step 8. Tap on the 'File'
Step 9. Next, select the option 'Export to PDF'
That's it, you are done! This is how you can export WhatsApp chat as PDF on Android. I hope this article helped you share it with your friend also. If you have any other doubts related to this, let us know in the comment box below.