Let's imagine a scenario – you purchased a new smartphone and misplaced it somewhere. You've called your phone number to find it but discovered it was in silent mode. If you've even been in such a situation, you know the pain of losing your phone.
As we store many personal information, contact information, pictures, videos, important files, etc., on our smartphones, losing them is always an unfortunate experience. Nobody wants to think about their phones getting stolen in the modern age, as then can invite personal and financial troubles.
Yes, third-party phone tracking apps can help you find a misplaced or lost smartphone, but they won't be needed if you're using a Samsung device. Samsung has a Find My Mobile service which is specially designed for Galaxy phones, tablets, and smartwatches.
You can use Samsung's Find My Mobile to find your lost or stolen Galaxy device in easy steps. So, if you have just lost your Samsung Galaxy phone and looking for ways to get it back, you are reading the right guide.
Find Your Lost or Stolen Samsung Smartphone
In this article, we will share a step-by-step guide on how to find lost or stolen Samsung Phones in easy steps. You don't even need to install any third-party app, neither you need to set up & use Google's Find My Device. Let's check out.
1. First of all, open your favorite web browser on your desktop and open this webpage.
2. Now, you will see Samsung's Find my Mobile webpage. You need to sign in with your Samsung Account.
3. Once done, you need to click on the Ok button, as shown below.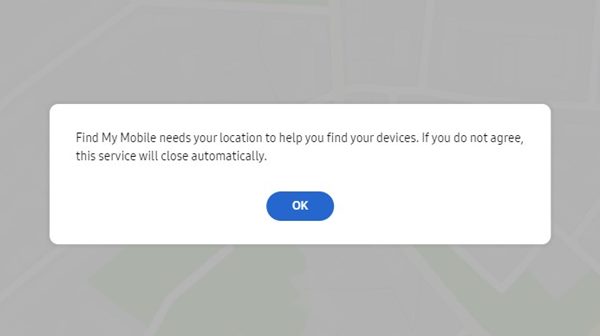 4. Now, you will be asked to agree to the legal information. Simply, click on the Agree button.
5. Now, Samsung's Find my Mobile service will show you the current location of your Samsung device.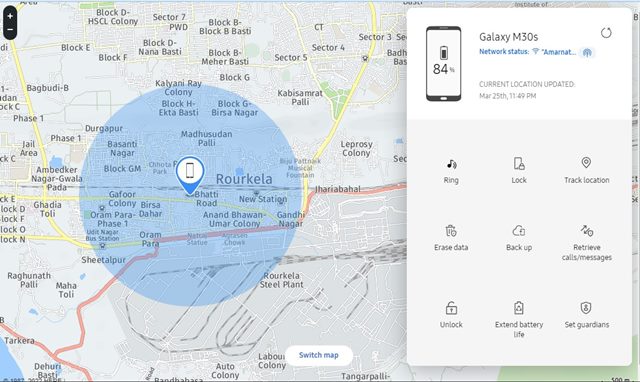 6. You will also get many options to find your lost device.
How to Track Lost Samsung Phone?
After setting up your Samsung's Find my Mobile service, you are ready to track your lost or misplaced device. Follow some of the simple steps shared below to track your lost Samsung Galaxy smartphone.
1. First of all, click on the Track location option as shown below.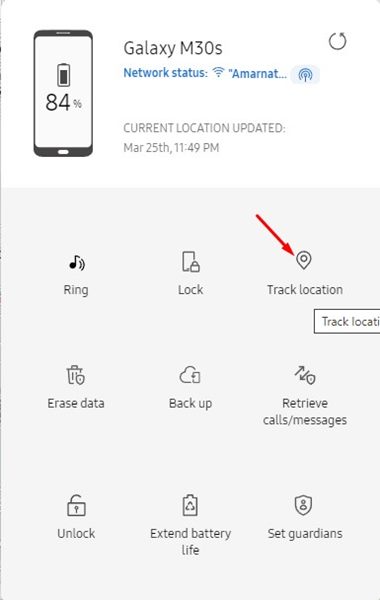 2. On the next screen, click on the Start button.
3. The phone's location tracking will be activated immediately. The location details will be updated every 15 minutes.
4. Meanwhile, you can utilize other features like Erase Data, Retrieve calls/messages, lock your phone, and more.
That's it! This is how you can use the Find My Mobile service to track your lost Samsung Galaxy Device.
Other Ways to Track Lost Samsung Galaxy Smartphones?
The above method will only work if you have set up a Samsung account on your lost device. If you have failed to do so, you need to rely on other ways to track your lost Samsung Galaxy Smartphone.
In such a case, you can use Google's Find my Device feature of Android to track your lost or stolen device. We have shared a step-by-step guide on tracking Android devices without any app. Make sure to read that article to get back the missing device.
Alternatively, you can use other third-party Find My Phone apps for Android to get back your lost or stolen devices. The only problem is that the Find My Phone app needs to be installed on the phone before it is lost or stolen.
Samsung's Find My Mobile service is designed for Galaxy smartphones, and it's better than Android's find my phone app. For better results, it's best to enable both location tracking services on an Android. I hope this article helped you! Please share it with your friends also. If you have any doubts related to this, let us know in the comment box below.