Let's admit that sometimes we misplace our smartphones and start to search for them everywhere. Later we find that the phone is on silent mode, and we end up searching for ways to track our lost phone on the internet.
Android has a great functionality called 'Find My Device.' It's straightforward to track your Android device. The good thing is that you don't even need to install any third-party app.
Also read: 10 Best Apps To Check If Your Android Device Is Functioning Properly
How to Track Your Android Phone Without Installing Any App
The Find My Device feature of Android allows you to track your lost smartphone. It comes built-in with most Android devices.
So, in this article, we will share a step-by-step guide on how to track your Android device without installing any app.
1. First, navigate to Security Settings > device administrator using your Android device.
2. Now tap on Android Device Manager and activate it if it is off.
Note: I suggest doing this now because the device administrator must be activated to take advantage of the Android device manager.
3. You need to head to the Find My Device webpage.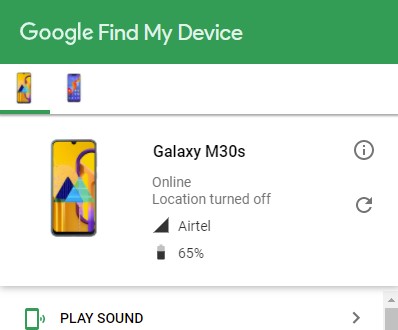 4. Select the device which you want to track.
5. The next page will display the last active time. You will find three options.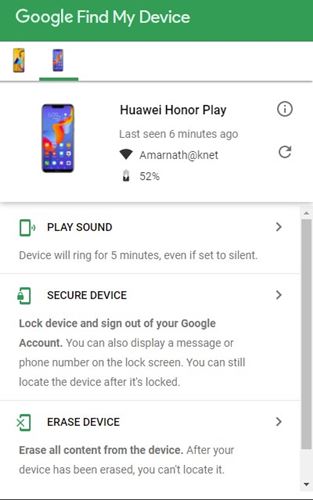 Ring – If you click on Ring, your mobile or tab will ring though it is in silent mode. This feature fails when the device is switched off.
Secure Device – If you click on Lock, it will lock your device and get the new password to access your device.
Erase Device – If you click on Erase, that device's total memory will be erased automatically. Make sure once you click erase, all the data will be deleted, including the Android device manager, so that it won't work again.
We recommend using the 'Ring' option to track your lost device. The RING option works even if your phone is in silent mode.
Also Read: 5 Best Apps to Put Two Pictures Side by Side on Android
So, this article is all about how to track Android devices without installing any app. I hope this article helped you! Please share it with your friends also. If you have any doubts about this, let us know in the comment box below.