We have hundreds of photo sharing sites & apps today, but Instagram stands out due to its amazing sets of features and simplicity.
Instagram is a free platform that almost everyone now uses. On the site, you can share photos, videos, Reels, send DM (Direct Messages), etc.
Direct Messages is a vital part of the photo-sharing site since they facilitate having private, one-on-one chats with other users. However, many Instagram users have recently faced problems with the Direct Messages (DMs) feature.
Like every other similar site, Instagram can sometimes run into troubles due to bugs, glitches, server outages, etc. At that time, the app may prevent you from using certain features. Recently, users have reported that their Instagram DM not working.
According to the users, Instagram DM not fetching messages and cannot send, receive, or view them. If you have landed on this page, chances are that you're already facing problems related to Instagram Messages.
Why is Instagram DM not working?
There are not one but many different reasons that may lead to Instagram DM not working issue. Below are some common reasons to look for and resolve it.
Instagram is facing a server outage.
Your device is connected to an unstable internet.
Corrupted Instagram Cache & Data.
Account-Related Problems.
8 Ways to Fix Instagram DM Not Working Problem
Since the actual reason behind Instagram DM not working is unknown, we need to go through some basic troubleshooting methods to get the problem solved. Here are the best things you can do to fix Instagram DM Not Working issue.
1. Check Your Internet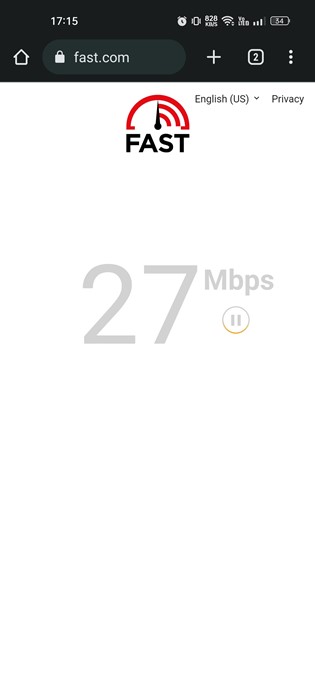 If Instagram DMs are not loading or you cannot view them, you must check whether your internet works.
Instagram Messages not loading is often a sign of no/unstable internet connectivity. Not only the DMs, but you will also face problems while using other app features.
If the internet is not working, the photos won't show, videos won't load, etc. If you are experiencing all such problems, head to fast.com and check whether your internet works.
2. Check if Instagram is Down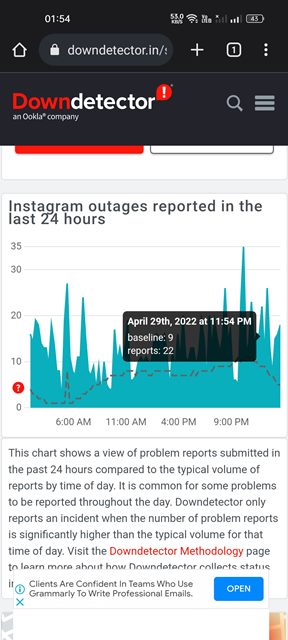 When the servers of Instagram are down, the DM feature of the app won't work. Even if you open the Direct Messages, you won't be able to reply to the messages.
The next best thing you can do is check whether Instagram is facing any server outage. You can use this webpage to check the server status of Instagram in real-time.
If the servers are down, you must wait and then check the Direct Messages. You can also check the Instagram Twitter handle for potential server issues.
3. Force Stop the Instagram App
If your internet is working and the servers are up, still you cannot check the Instagram messages, it's time to force stop the application.
Instagram DM may not work because of a bug in the app. You can eliminate such apps by force-stopping the application on your Android. Here's how to force-stop the Instagram app.
1. Long press on the Instagram app icon on your home screen and select 'App Info'.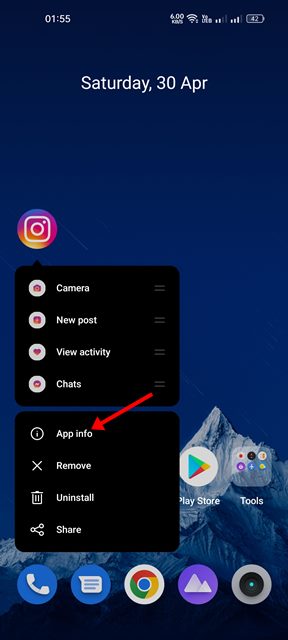 2. Tap the 'Force Stop' option on the App info screen.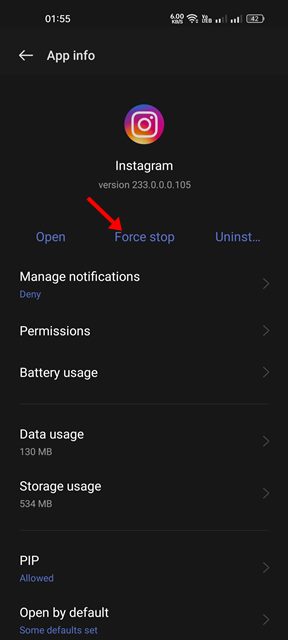 That's it! This will immediately force stop the Instagram app on your phone. Once stopped, relaunch the Instagram app and check the DMs.
4. Disable the VPN/Proxy Services
Instagram doesn't recommend using VPN/Proxy services to unlock the website. However, if you use it to access the app, it's time to disable it.
When you use a VPN or proxy service, the Instagram app tries to connect with a different server far from your actual location.
This lengthens the connection time and creates issues like Instagram DM not working, video playback issues, etc. So, it's recommended to turn off all VPN/Proxy services and use the app again.
5. Update the Instagram App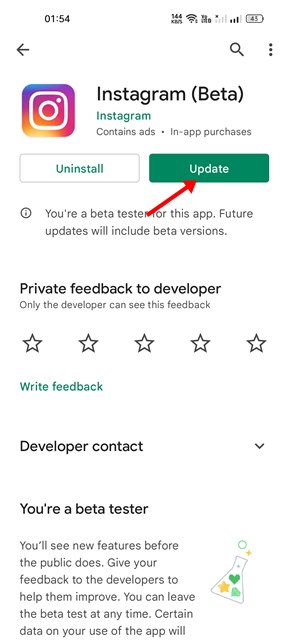 If the Instagram app isn't updated for a while, there is a higher chance the app version you're using has a bug that prevents messages from loading.
When the server connection fails, users face various problems. Many users have claimed to fix Instagram DMs not working issue by updating their Instagram app from the Google Play Store/Apple App Store.
You can try doing it as well, especially if all other methods have failed to fix Instagram DM not loading issue.
6. Clear Instagram Cache and Data
Clearing the Instagram Cache and Data can help if updating the app fails. Like every other social media and instant messaging app, Instagram uses cached data to provide a smooth user experience.
When this cached data gets corrupted for any reason, the DMs won't work. Hence, you must clear the Instagram app cache and data on your device to resolve all potential issues.
1. First, long press on the Instagram app icon on your home screen and select 'App Info'.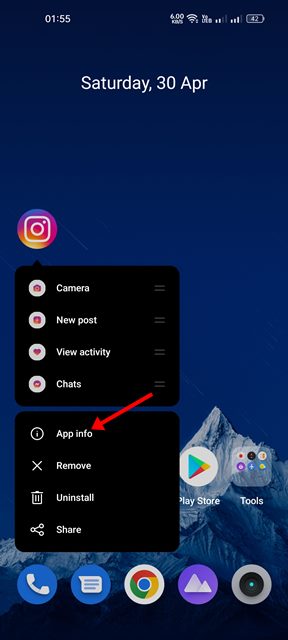 2. On the App Info screen, tap 'Storage Usage'.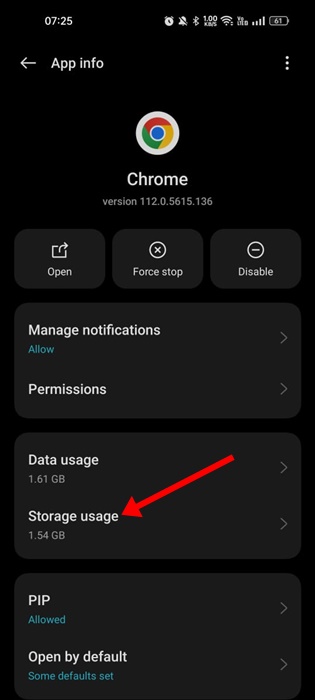 3. On the Storage usage, tap on 'Clear Cache' and then on 'Clear Data'
That's it! Now open the Instagram app and log in to your account again. This time you can access the Instagram DMs without any issue.
7. Reinstall the Instagram App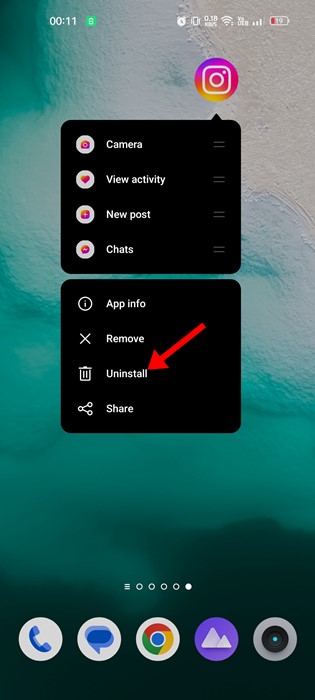 If clearing the Instagram app cache fails to fix the problem, reinstalling the app is the next best thing to do. Reinstallation will delete all saved corrupted data and download a fresh copy from the internet.
To uninstall the Instagram app, long press on the Instagram app icon and select 'Uninstall'. Once uninstalled, install it again on your phone from the Google Play Store or Apple App Store.
8. Contact the Instagram Support Team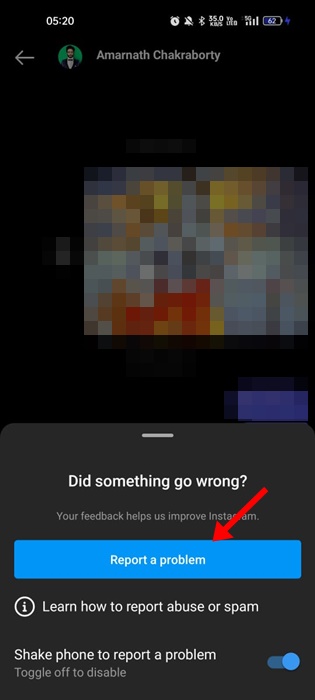 While there are various ways to contact the Instagram Support team, the easiest one is to open the Instagram DM and shake your phone to report a problem.
The goal is to reach the Instagram DM and shake the phone to report a problem. Then, on the report a problem screen, follow the on-screen instructions to complete the reporting process.
You need to follow the process and describe the problem you're facing and the troubleshooting things you've tried until now. Then, the Instagram support team will look into your issue and fix it automatically.
Also read: How to Save Instagram Story with Music/Song
Instagram DMs not working may be frustrating, especially if you use it to communicate with others. Until the problem is fixed, you can use other messaging apps like WhatsApp, Telegram, Signal, etc, for communication. Let us know if we missed any important troubleshooting methods.