Let's admit that YouTube is the most popular video streaming site. It's also a go-to platform for many regarding media streaming.
We use YouTube from a computer or a smartphone to watch endless video content daily. YouTube is also a platform for video creators, allowing them to generate revenue by viewing ads.
Most of the time, the media streaming site works flawlessly, but there are times when users face issues while viewing videos. Many users have encountered a situation when a video won't play, and they see a YouTube black screen instead.
Some have said that the black screen on YouTube lasts for about 2 to 4 seconds, and then the video starts to play. So, if you have also encountered a black screen issue on YouTube, you are reading the right article.
Also Read: How to Delete YouTube Watch History on PC/Mobile
Best Methods to Fix YouTube Video Black Screen Problem
In this article, we will share a few best methods to quickly fix the black screen problem on YouTube. These are the general methods, and they would most probably resolve the problem. Let's check out.
1. Sign Out of your YouTube Account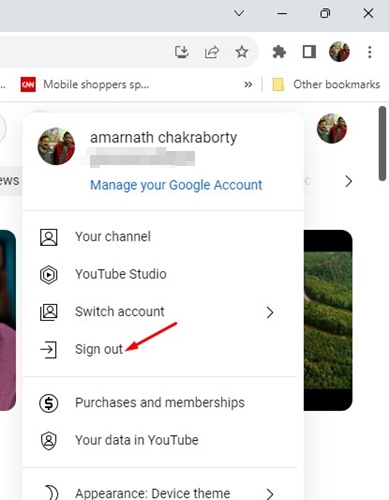 If you've just encountered a black screen on a YouTube video, first you should sign out of your account and sign in again.
While this isn't a sure shot fix to the problem, it has helped many users. Here's how to sign out of your YouTube account. To sign out of your YouTube account, click on your account drop-down and select Sign out.
This will immediately sign you out of your YouTube account. Once signed out, log back in with your Google account.
2. Check Your Internet Connection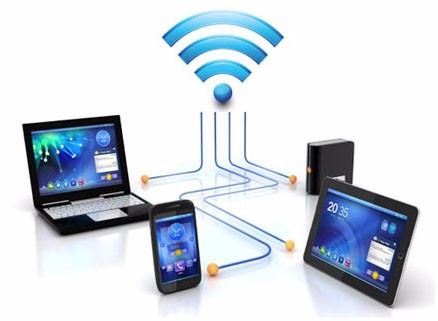 Before trying any other methods, first, make sure that you are connected to the internet. Even if you are connected to the internet, check whether the internet is working or not.
Sometimes, users get a black screen on YouTube just because of internet connectivity errors. So, first, verify that the internet connection is working properly.
3. Update Your Web Browser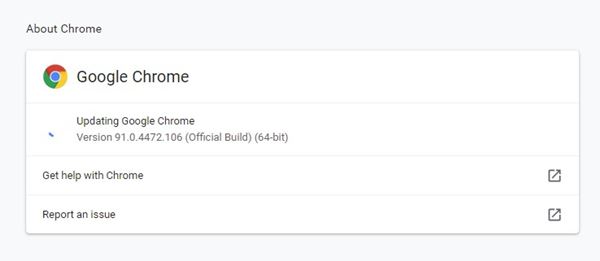 If the internet works fine and you are still experiencing a black screen issue on Youtube, you must update your web browser.
Regardless of your browser, you need to update all pending updates. It's also a good idea to update the browser as it fixes many underlying issues.
4. Try a Different browser
If you are still getting the black screen problem even after updating the web browser, it would be best to use a different web browser for PC.
You must check whether YouTube shows a black screen on a different browser. If the video plays fine on a different browser, the web browser is the culprit.
5. Clear Cache and Cookies
Sometimes, outdated or corrupted cache files also creates problem like YouTube black screen. So, in this method, you must clear your browser's cache and cookies to fix the problem.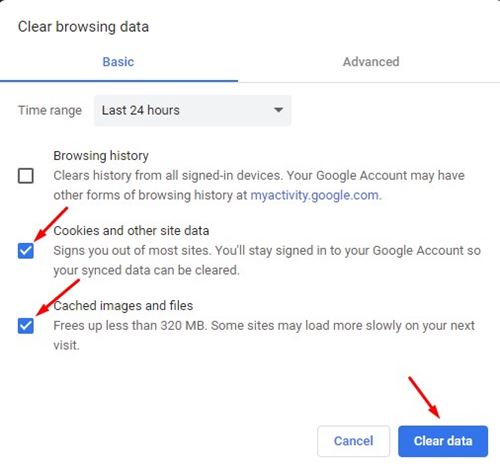 However, please exclude the passwords and usernames from the Clear data page. To clear Chrome's cache and data, press the CTRL+SHIFT+Delete button. Select cookies and cached images and files on the next page and click on the 'Clear data' option.
6. Flush DNS Cache
Just like outdated cache files, DNS Cache is also prone to corruption. Over time, the DNS cache can become outdated and create internet connectivity issues.
So, flushing the DNS cache is one of the best ways to deal with the Black Screen problem on YouTube. Flushing the DNS cache on Windows 10 is also pretty easy, and it would probably fix YouTube streaming problems.
7. Disable Hardware Acceleration
Google Chrome has a feature which is called 'Hardware Acceleration'. Its feature forces certain tasks to use GPU instead of CPY to enhance the browser's visual output. The hardware acceleration can sometimes conflict with YouTube, resulting in a black screen. Here's how to disable Hardware acceleration in Chrome.
1. First, open the Chrome browser and click on the three dots. From the list of options, click on the Settings.
2. On the Settings page, scroll down and click on the Advanced Settings option.
3. Under the advanced settings, turn off the toggle for the Use hardware acceleration when available option.
That's it! You are done. Now play the YouTube video again, and you won't face a black screen issue.
8. Disable Chrome Extensions
Chrome extensions are another thing that can create problems with video playback. Sometimes, the adblocker or tracker blocker extensions interfere with the YouTube video playback, resulting in a black screen.
So, in this method, you need to turn off all Chrome extensions to check whether the video is playing fine. If the video playback is fine, you need to toggle each extension one by one to find the one causing the problem.
9. Download the Video and Watch
If nothing has worked for you, the ultimate option is to download the YouTube video and watch it. If you download the video on your storage, you can watch it repeatedly without the internet.
This will save you internet bandwidth but will increase your storage usage. To download the videos, you can use the Online video downloaders. Several online video downloaders work with YouTube.
So, these are the best methods to fix YouTube Black screen problem. I hope this article helped you! Please share it with your friends also. If you have any doubts, let us know in the comment box below.