Microsoft's well-known Office suite offers lots of options and features. Among all those features, it also provides us the Visio platform to create and represent diagrams in a professional and dynamic way with great editing tools.
With Visio, we can create from simple diagrams to complex plans, and for this, we should thank its vector diagrams and advanced functionalities. Now, being such an advanced tool, it simply offers paid plans. Yes, it is not available for free.
Also read: How to Use Microsoft Account Without a Password
List of 10 Best Free Alternatives To Microsoft Visio
However, the point is that not all of us will use Visio daily, so spending any amount of money will be a non-productive expense.
Hence, here in this article, we will show you all the best alternatives to Microsoft's Visio that we can use for free.
Undoubtedly, Libre Office Draw is a very popular platform and is currently used by many users to create diagrams. Furthermore, it allows us to create diagrams with a maximum page size of 300cm by 300cm, essential for large projects.
Moreover, with this well-known platform, we can create technical drawings, brochures, posters, and many other documents. It also allows us to perform editing tasks such as manipulating graphics objects, grouping them, trimming them, using 3D objects, and much more. Hence, in a word, we can say that this is one of the complete packages in this list.
LucidChart is another option that offers us a free online version to carry out the detailed and precise illustration of different types of diagrams.
Well, LucidChart is completely based on HTML5 and JavaScript and can be used on all the modern web browsers without any single problem.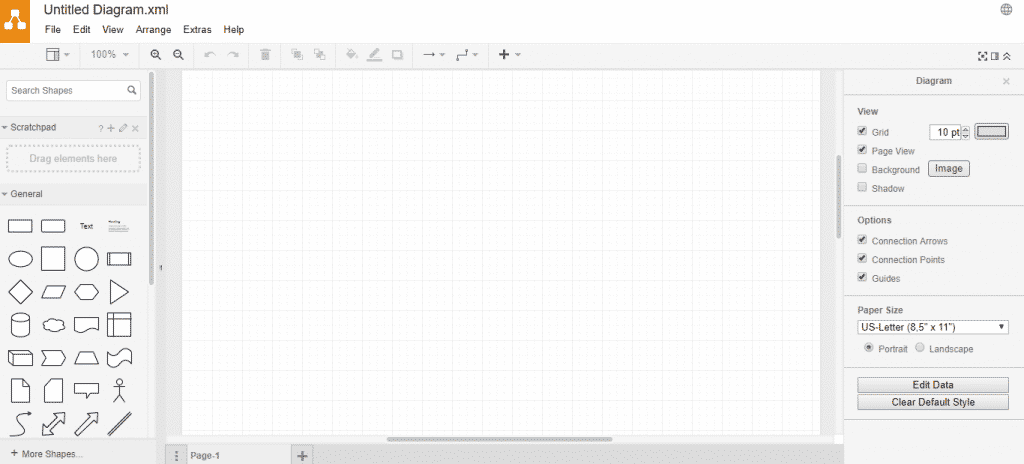 App.diagram is a free platform that we can use online, in which we can create multiple types of diagrams and models in a practical and modern way.
One of the most outstanding features of this well-known platform is creating projects for mobile operating systems such as Android and iOS.
Gliffy is a tool based on HTML5, through which it will not be necessary to download any software since everything will be done through the web browser. It can be used in browsers like Google Chrome, Microsoft Edge, Mozilla Firefox, Apple Safari, etc.
What's more interesting is that it allows integration with platforms like JIRA, Google Drive, Confluence, etc., to share files and work together.
Calligra Flow is part of the Calligra Suite, which allows us to create simple and complex diagrams.
If we talk about its UI, let me clarify that its environment is similar to Microsoft's Visio. Moreover, Calligra Flow is available for free and downloaded for Windows, Linux, or macOS.
Pencil Project is an open-source application available for all operating systems. With PenCil Project, we can carry out GUI prototypes with modern and simple tools.
The current version of the Pencil Project is 3.0.4, which contains stable fixes and new features of the visual template builder.
Google Drawings, as its name, defines that what it is. It is the free service offered by Google to create multiple diagrams in a simple way that is also synced in real-time with Google Drive.
Moreover, Google Drawings is by default integrated with Google Drive, and even we can install an add-on in Google Chrome to work on the diagrams offline. Using this utility, we can simply export our diagrams in PDF, PNG, JPEG, or SVG format.
Creately is a simple alternative, but it offers us the possibility of designing projects among more than 50 types of diagrams available. The tool is based on WYSIWYG and can be used on operating systems like Windows, Mac OS, and Linux.
You also get other options like importing projects directly from Visual, exporting projects to SVG or XML format, and more.
With yEd, we can get access to great tools for creating and analyzing diagrams, which offers us simplicity and speed when creating hundreds of different diagrams.
Moreover, yEd is entirely available for free. It allows us to create a new project from scratch or export large external data. It has automatic design algorithms that organize the data with the push of a button.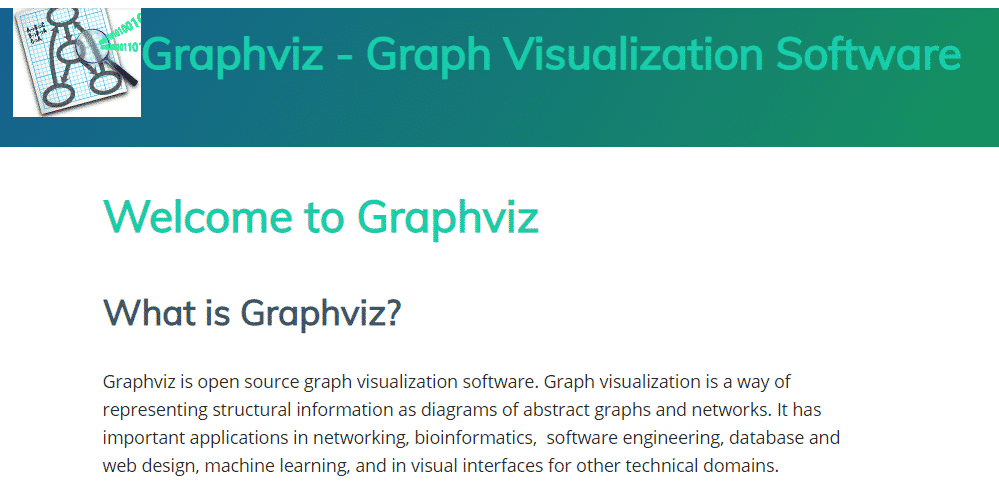 Graphviz is an open-source tool that we can use in Linux, Windows, or macOS. We can design various diagrams for network applications, bioinformatics, software engineering, database and web design, machine learning, and interfaces.
And not only that, but even this platform also features completely modern visuals and environment as well.
All these are the top best Microsoft Visio alternatives. I hope this article helped you! Please share it with your friends also. Also, if you know of any other such Microsoft Visio alternatives, let us know in the comment box below.