Google Photos is one of the best photo management apps ever made for Android smartphones. The app comes built-in on most new Android smartphones, and you get 15GB of free storage to store photos, provided you don't use any other Google Services.
Within the 15GB of free storage, you can upload photos & videos to the cloud service. While Google Photos for Android is designed for photo management, it has a feature that can free up space on your device.
Google Photos app for Android allows you to save space on your phone by removing the safely backed up photos. The feature is handy and can come in handy in several ways, like finding images that were backed up and were safe to delete. This does cut off lots of manual work.
Steps to Free up Space on Android Using Google Photos
Hence, if you are looking for ways to free up storage space on your Android device, you need to reclaim phone storage via Google Photos' Free Up Space feature. Here's how you can use the Google Photos feature on your Android smartphone.
1. First, open your Android app drawer and tap on Google Photos.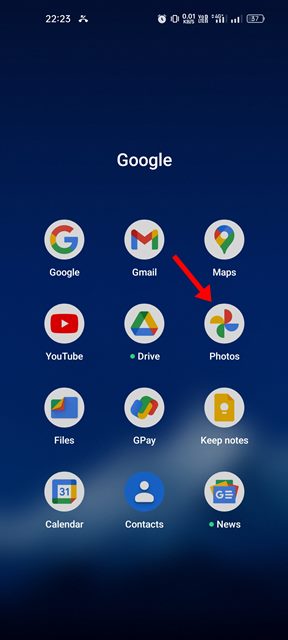 2. On the Google Photos app, tap on your profile picture displayed in the top-right corner.
3. Next, tap on the Photos Settings on the menu that appears.
4. On the Google Photos Settings page, tap on the Free up device storage option.
5. You will see how much storage you can free up from your smartphone on the next screen.
6. To reclaim your phone's storage, tap on the Free up.. button.
7. Now, the Google Photos app will free up the storage space on your Android by deleting the photos that were backed up.
8. Once done, you will see a success screen like this. Tap on the Done button to close the page.
That's it! This is how you can free up storage space on your Android smartphone via Google Photos.
So, that's all about how to free up storage space on Android devices using Google Photos. This is a useful feature and can help you free a few GBs of storage space. If you don't know, Google has stopped offering unlimited storage space to the users. The 15GB assigned with the Google account is now used across all Google services, including Google Photos. Hence, you may want to look for a Google Photos alternative that could satisfy your storage needs.