If you have used old versions of Windows like Windows Vista or Windows 7, you might know about desktop gadgets. Desktop Gadgets basically bring widgets to your Windows screen.
Desktop Gadgets was part of Windows 7, but it was removed on the recent versions of Windows because it looked old-fashioned. In addition, according to Microsoft, the Desktop Gadget feature used to have some serious vulnerabilities.
Problems with Desktop Gadgets
Not only that, but Microsoft even claimed that Gadgets could be exploited to harm your computer, access your computer's files, show you objectionable content, or change their behavior at any time.
So, due to security reasons, Desktop Gadgets are not available in the recent version of Windows, including the latest Windows 11. However, although Microsoft dropped the Desktop Gadgets, it doesn't mean you can't get it on Windows 11.
Also read: How to Install Windows 11 From USB
How to Get Desktop Gadgets in Windows 11
If you are not worried about security vulnerabilities, a few programs might help you get the Desktop Gadgets in Windows 11. Hence, in this article, we will share a detailed guide on how to get Desktop Gadgets in Windows 11. Let's check out.
1. First of all, download Desktop Gadgets Revived on your computer.
2. Once downloaded, extract the zip file on your PC.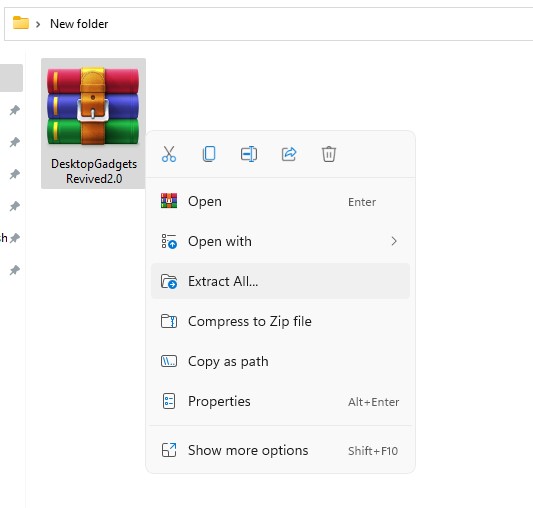 3. Now, double-click on the installer file.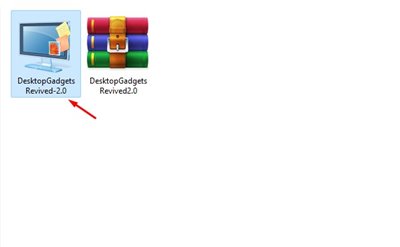 4. Now follow the on-screen instruction to complete the installation process.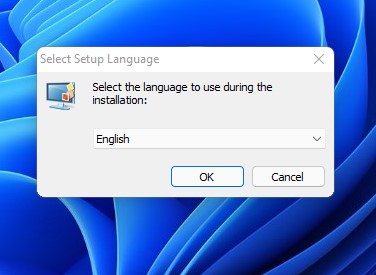 5. Once installed, right-click on an empty spot on the desktop. Then, on the Context menu, click on the Show More option.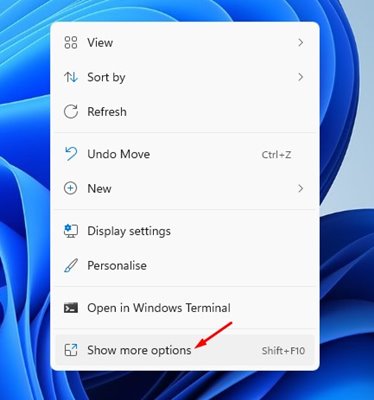 6. This will open the classic context menu. Select the Gadgets option.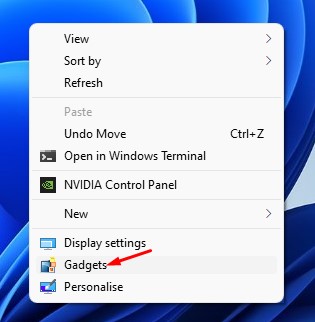 7. Now, you will find old gadgets. You need to drag and drop the gadgets to your desktop.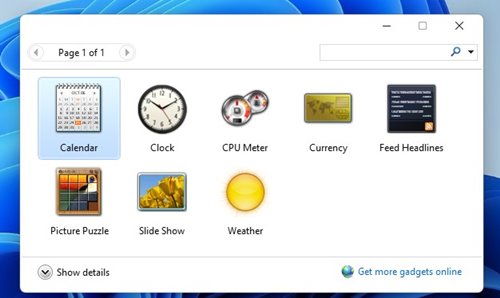 8. The desktop gadgets would look like this.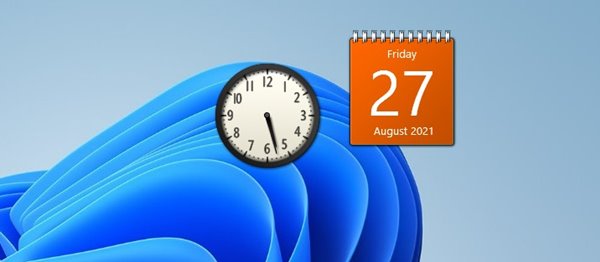 9. To uninstall Desktop Gadgets, open Control panel > Programs and Features. Now right-click on the Windows Desktop Gadgets and select Uninstall.
That's it! You are done. This is how you can get desktop gadgets in Windows 11.
So, this guide is all about how to get Desktop Gadgets in Windows 11. I hope this article helped you! Please share it with your friends also. If you have any doubts related to this, let us know in the comment box below.