Even though Netflix is the most popular video streaming site, it still lacks on-demand and Live TV features. Many other video streaming services, such as Disney+, PrimeVideo, Hulu, etc., attempts to solve this problem by offering both Movies & Live TV content.
Out of all, Hulu seems to be the most popular option that offers both Movies and TV Shows. Even though Hulu is not available in all regions, it has more than 40 million subscribers in the US, making it one of the biggest premium streaming services in America.
People use it to watch Hulu's Original TV Shows and Movies. However, the problem is that Hulu is not free, and its premium plans are expensive. If you're someone who can't afford to have an expensive Hulu subscription plan, you may find this guide quite useful.
Best Ways to Get Hulu For Free
Below, we have shared a few simple methods to help you get Hulu for free. All these methods will help you get Hulu for free in a legitimate way. There's no involvement of third-party apps, modded apps, or bypass trick. Here are the legit ways to get Hulu for free.
1. Get the Hulu Free Trial Offer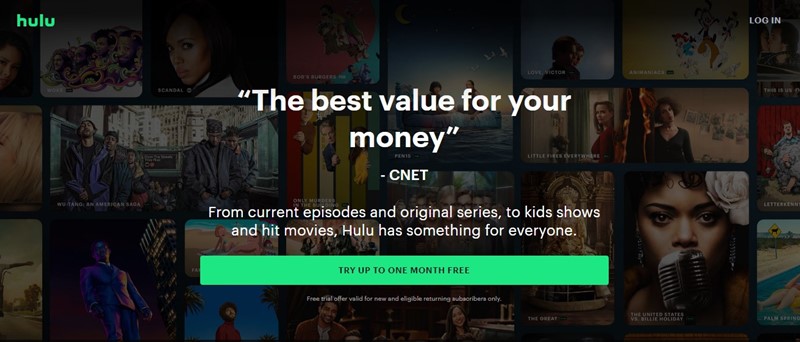 Well, the best and most legitimate way to get Hulu for free is by using the free trial offer. The popular video streaming service, Hulu, offers you a free Hulu trial for 30 days.
This means you can use the free trial offer for 30 days to get all Hulu premium features for free. When the trial ends, you will be charged $5.99 per month.
The base plan of Hulu shows ads but unlocks all TV shows and movies. If you don't want to spend, you need to cancel the subscription plan before the trial ends.
Once the free trial ends, you can wait a few days or months to sign up for another free trial on the same account. You can use your same credit or debit card. Or else, you can create a new account and use different credit/debit cards to get another month of a free trial.
2. Get Hulu for Free from Spotify Premium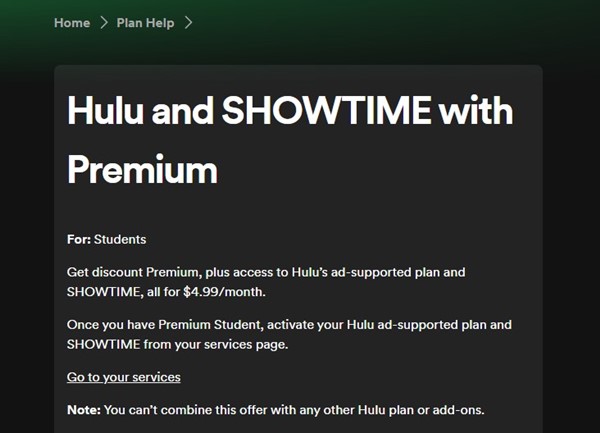 Not many would know, but the popular music streaming service, Spotify, offers a 50% discount on its premium plans. The Spotify Premium for students provides you access to Hulu's ad-supported plan and Showtime.
However, you can only get this offer if you have a Spotify Premium Student. And you can't combine this offer with any other Hulu Plan or add-ons.
3. Use Microsoft Reward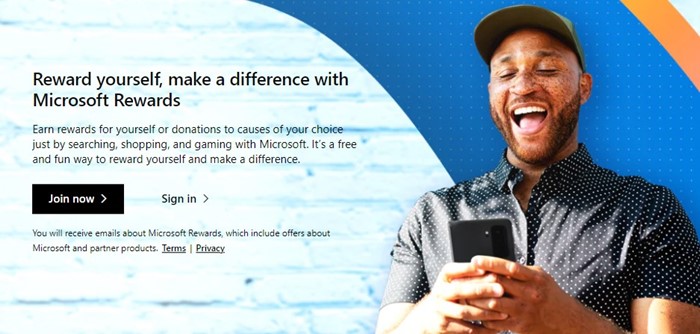 For those who don't know, Microsoft Reward is a program that rewards you for doing stuff you already do every day.
To earn rewards, you need to surf the web with the Bing search engine, use Microsoft's Edge browser, etc. Each time you enter a search term on Bing, you get reward points.
You can then use those reward points for prizes, which include Hulu Gift cards. While you can't immediately unlock a Hulu Gift card with Microsoft Reward, if you have patience, you will surely do it within a few days.
If you don't want to rely on third-party offers, the next easiest and best option is to ask someone to share their Hulu account with you.
For example, if your friend or a family member has a Hulu Paid subscription, you can ask them to share their account with you if they don't mind.
However, there's one thing that you should note. Hulu only allows two simultaneous streams for its two standard plans. The Hulu + Live TV plan offers an add-on that allows users to stream on unlimited devices simultaneously, but you need to pay an extra $9.99 per month.
Also read: How To Get Spotify Premium For Free
So, these are some of the best methods to get Hulu for free. These are legitimate ways to get the premium streaming service for free. If you know any other ways to get Hulu for free, let us know in the comments below.