As of now, there are plenty of office suites available for Windows 10. However, Microsoft office seems to be the best option out of all those. Compared to other free office suites, Microsoft Office offers more features and options. It's a productivity suite that packs lots of tools like Microsoft Word, Microsoft Powerpoint, Excel, and more.
However, the problem with Microsoft office is that it's not free. Microsoft Office or Microsoft 365 usually costs around $70 for one year. Although you get everything that you need to carry on your office-related works at such a price point, still $70 could be a massive investment for many.
Most often or not, Windows 10 users search for tricks to get MS Office for free. You can technically use MS office for free, but for a limited time. Also, few tricks can help you get most of the Microsoft office for free.
Here's how to Get Microsoft Office For Free
In this article, we will share a detailed guide on how to get Microsoft office for free. We will also show you how to get Word, Excel, Powerpoint, and other Office applications without paying anything. So, let's check out.
1. Microsoft 365 Trial

Lots of users get confused between Office 2019 and Microsoft 365. Well, both of them are different. Office 2019 is software that adds all Microsoft office tools to your computer. However, Microsoft 365 is a subscription-based service that makes sure you always have the most up-to-date version of Microsoft's productivity tools.
You can use Microsoft 365 for free with the trial account. With the free trial, you can access the latest AI-powered apps, 1TB of cloud storage all Office tools like Word, Excel, PowerPoint, OneNote, OneDrive, Outlook, and more. To get the free trial, visit this webpage.
2. Use Office Online

Well, if you don't want to opt for a trial version, you can use Microsoft Office for free in a web browser. The Microsoft Office web version allows you to open and create Word documents, Excel sheets, and Powerpoint documents right in your web browser.
You can use any browser to access the online office tool. However, you would need a free Microsoft account. If you already have a Microsoft account, you need to head to Office.com and sign in with your free Microsoft account. Next, click on any office application like Excel, Word, etc., and start using them.
3. Get MS Office For Free with Education Account
For those who don't know, Microsoft allows Students and educators to download and use Office 365 education for free. The Office 365 education account has all office tools, including Word, Excel, PowerPoint, OneNote, and even Microsoft Teams.
If you are a student, you can head to the Office 365 education website and enter your school email address. Even if your school or university doesn't qualify for the educational account, you can still avail yourself of Microsoft Office tools at a discounted price.
4. Use Microsoft Office Mobile Apps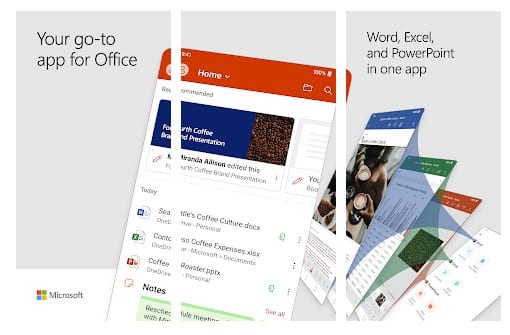 The mobile version of Microsoft Office is available for free on the mobile app stores. It doesn't matter whether you use Android or iOS; you can use the Office tools for free. However, editing documents is difficult on mobile devices unless you have a large screen smartphone or tablet.
You can download the Office mobile apps to open, create or edit existing documents for free. Although not the best option, it's still another way to use Microsoft Office for free.
5. Microsoft Office Alternatives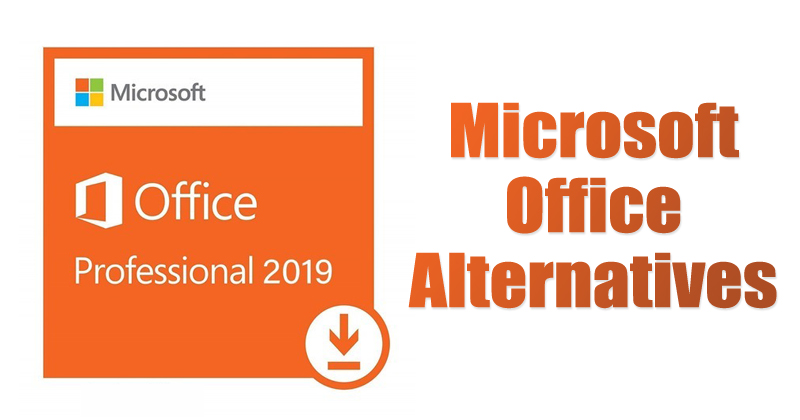 Just like Microsoft Office, other office suites exist. You would be surprised to know that they can compete well with Microsoft office regarding the features and tools. Some of the MS Office alternatives were available for free and are fully compatible with MS Office documents, presentation files, and spreadsheets.
On Techviral, we have already shared a list of the best Microsoft Office alternatives. We recommend you to check out our article – 10 Best Free Microsoft Office Alternatives.
This article is all about how to get Microsoft Office for free in 2021. I hope this article helped you! Please share it with your friends also. If you have any doubts about this, let us know in the comment box below.