Instant messaging apps like WhatsApp, Messenger, Signal, etc., have transformed the communication section. With these apps, you can now make voice/video calls, participate in groups, share location, etc..
WhatsApp is the top instant messaging app for Android and iOS, and everyone loves using it. If you have been actively using the app, you may know the importance of WhatsApp notifications.
WhatsApp sends notifications on your phone for every new message and calls you receive. But what if you want to get a notice when your favorite person is online on WhatsApp?
Let's say you want to chat with someone on WhatsApp who rarely come online, and manually checking their profile every time can be frustrating. In that case, you can set up WhatsApp Online notifications to know when the person is available for chat.
Even though there's no option to get a notification when someone is online on WhatsApp, some third-party apps unlock this feature. So, here we've shared the best ways to get notifications when someone is online on WhatsApp.
Does WhatsApp Notify when Someone is Online?
No! WhatsApp doesn't notify when someone is online. But you can manually check their profile status to determine whether they are offline.
WhatsApp also allows users to hide their online status. So, if the target person has chosen to hide their online status, they will always appear offline. In such a case, there's no way to know if someone is online on WhatsApp.
Even the third-party apps on the web won't notify you if the target person has made their read receipt private.
Get Notified When Someone is Online on WhatsApp
There are many ways to get notifications when someone is online on WhatsApp. Below, we have shared all possible ways for WhatsApp online status tracker.
1. Use a Spy App
Today, most parental control apps for Android allow you to track instant messaging apps. One such app is mSpy, which helps you keep track of someone's activities when they come online on WhatsApp.
However, the problem with Android spy apps is that they require installation on the target phone. You need to install the spy apps on the target phone and access the dashboard from your end.
Such apps notify when the person is online, even when the person has turned off the read receipts. Along with it, it also lets you spy on the chats and all other details.
Important: Some spy apps work but are mainly designed for parents to track their kids' devices for safety reasons. We don't recommend using such apps with evil intentions as they threaten other person's privacy.
2. Use WhatsApp Notifier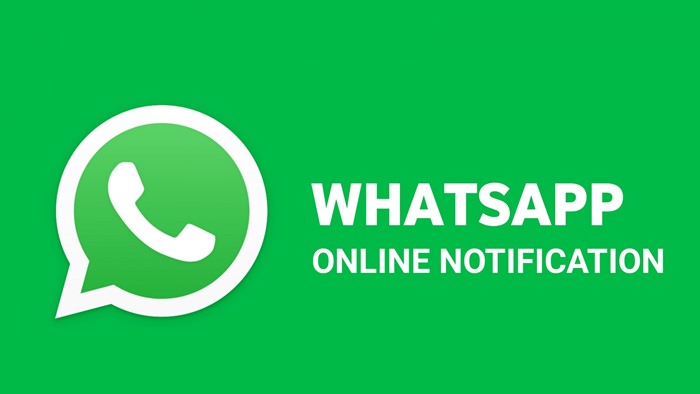 WhatsApp Notifier apps are available for both Android and iPhone, but they are not available on their official app stores.
With WhatsApp Notifier apps, you must set the target contact you want to get online notifications for. Then, the app will link with your WhatsApp account and monitor the contact.
Once the target contact is online, the app will notify you. However, WhatsApp Notifiers won't work if the person has turned off the read receipts.
Another essential thing to take care of is security & privacy. Many WhatsApp Notifiers are fake and try to steal your WhatsApp chat history and account credentials. Hence, it's best to avoid WhatsApp Notifiers unless you are desperate.
3. Use WhatsApp Mods
WhatsApp Mods have significantly declined due to account ban issues, but some mods are still under development and available on the web.
Many risks are associated with using WhatsApp Mods, like account bans, security issues, etc. However, the positive thing is that WhatsApp Mods provides more features than the official WhatsApp app.
Some WhatsApp Mods, like GBWhatsApp, WhatsApp Plus, etc., do show you in-app notifications when someone is online on WhatsApp. However, WhatsApp Mods will only show you the notifications if the person is online or have their 'Status' visible to the public.
Getting a notification when someone is online on WhatsApp is difficult. But our shared methods will help you get the notifications under a few conditions.
Also read: How to Use ChatGPT on WhatsApp
Let us know in the comments if you need more help on this topic. Also, make sure to share this guide with your friends if you find this helpful.