Some latest reports are suggesting that Google Chrome's incognito tabs might be getting more private than it is with a new Fingerprint access ability.
It might seem ordinary for iOS devices, as iPhones have the nature of FaceID security over the system & apps, but for Android smartphones, it is special. Let's delve into the details below.
Chrome For Android Getting More Private With Fingerprint Access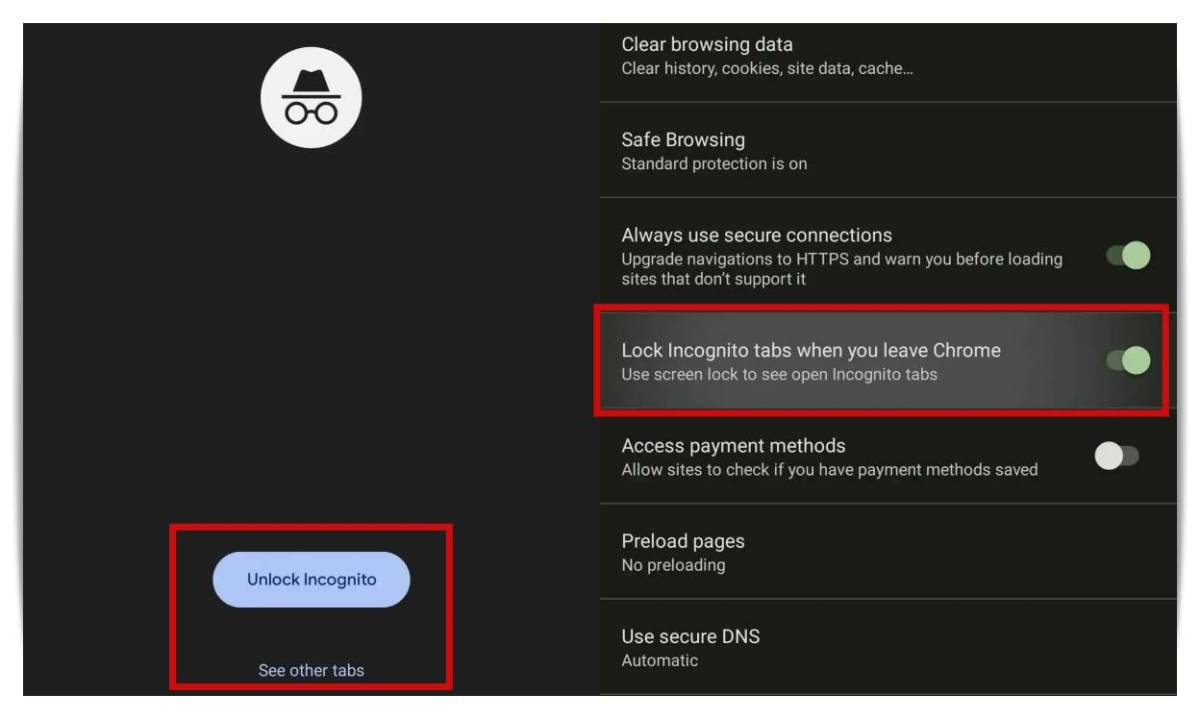 9to5Google has shared all details about this ability. They mentioned that in Chrome 105's stable channel, they found a new setting that allows them to lock incognito tabs and can be opened with the fingerprint.
As you can see in this option in the above image that mentions "Use screen lock to see open incognito tabs."
This means if you were using incognito tabs and closed chrome, you can see them again by using your fingerprint to unlock them. And you will still get an option in the notification bar to close all incognito tabs.
The directory of this option is Settings > Privacy and security > Lock Incognito tabs, and you are probably thinking about which fingerprint it is going to use for open the locked Incognito tabs.
So it will detect the primarily selected fingerprint of the smartphone. Besides, there might also be an ability to unlock them with a PIN as the three dots given above.
And the option of "Unlock Incognito," there is also an option to use another tab, which might be related to using a normal tab or might be for a new Incognito tab section.
When it Will Be Rolled Out
Currently, there is no detail about whether it is coming to iOS or not, but we can confirm its arrival in android smartphones. And it is not likely to be coming very later.
This means it is coming very soon to the stable version of the Chrome browser, as it is already available in Chrome 105's stable channel.