Google Pixel 7a is still distant from its launch, but its new leaks have clarified exactly what it would look like and whether it will have design changes compared to the Pixel 6a.
In terms of leaks, we got new high-quality renders of this smartphone with some of the details regarding its dimensions from a trustworthy source.
All Details About Google Pixel 7a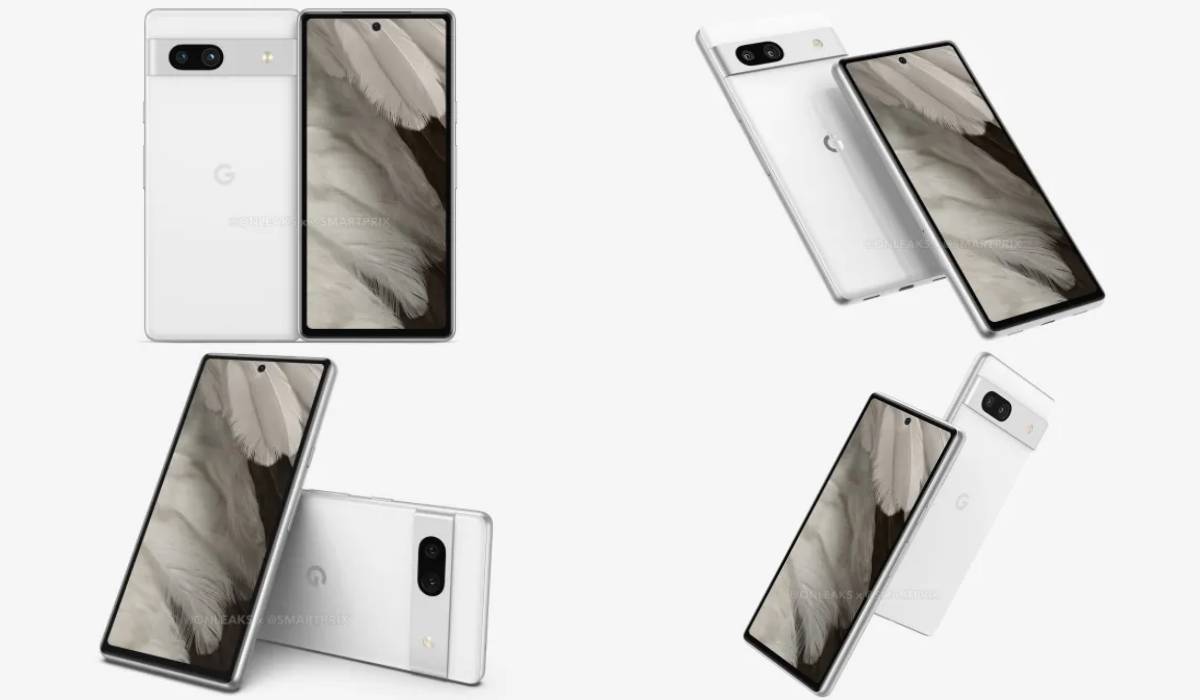 These high-quality renders are revealed by the well popular leaker, On Leaks, who have such a great description score of providing accurate leaks that can be found as valid in the future.
According to the renders, the Google Pixel 7a's design will be the same as the first model of this lineup, which usually appears with an A-series smartphone from Google.
It has the same camera bump of shiny metal as the Google Pixel 7, with two cameras setup which could retain Sony's IMX787 and IMX712 sensors, according to a leak.
Besides, the render only shows a single color option for the smartphone, but it is expected to arrive in two more color options which could be Lime, Grey, or Black.
I only found one difference between it and Pixel 7, which is the bezels. As you can see in the above image, the bezel from the bottom is broader, which means making it more affordable than the Pixel 7.
However, there will be more differences in terms of its specification, which are currently unspecified, and this smartphone will also have some additional features too, such as having a better refresh rate than before.
Availability
Google Pixel 7a's launch is highly expected to take place in Q2 2023 based on previous launches of this series of smartphones which Google made possible in its well-known event, Google I/O.
This means 6 months countdown is in the way of its launch as Google I/O 2023 intends to take place in early May.