If you are a smartphone user, you may know about the IMEI. IMEI or the International Mobile Equipment Identity number is a unique identifier used for identifying your phone on a mobile number. Regardless of whether your phone is an Android or iOS, it will have an IMEI number.
While it's practically impossible to change the IMEI number on an iPhone, there's a workaround that temporarily assigns a different IMEI number to your iPhone. You may have your own reasons for changing the IMEI number of your iPhone; whatever it could be, you can change it by following some simple steps.
Hence, if you are looking for ways to change the IMEI number of iPhones, continue reading the article. Below, we have shared a step-by-step guide on how to change the IMEI number of iPhone in easy steps. Let's get started.
Things You Should Know Before Changing IMEI Number of your device
Changing the IMEI number of your device will void your device warranty.
Changing the IMEI number of any stolen device is illegal, so don't even think about it.
This will only work in Jailbreak iPhone.
Important: Changing the IMEI number & using jailbreak programs will void your iPhone's warranty and can even brick your iPhone. So, follow the steps at your own risk as Techviral won't be liable for any damage if it happens.
Steps To Change IMEI Number Of iPhone
1. First of all, you need to know your ios device's actual IMEI address, which you can get by dialing the number *#06#. This will display your current IMEI number.
2. Now, you need to jailbreak your device. You can follow our guide on How To Jailbreak Your iPhone: The Step By Step Guide.
3. After jailbreaking your device, you need to download a PC tool that will allow you to change your device's IMEI number, which is Ziphone. Now from the link, download and extract the folder package.
4. Now, start the phone in recovery mode. Press the Sleep/Wake and Power buttons and hold till the Apple logo is visible. Then release the Sleep/Wake button, and the iTunes logo with a cable will appear on the screen. Connect the iPhone to the PC in this mode.
5. Now, in the extracted files folder of your Windows PC, press the Shift button on a keyboard, right-click on the empty place, and click on the Start command prompt here.
6. Now, type ZiPhone in the command prompt.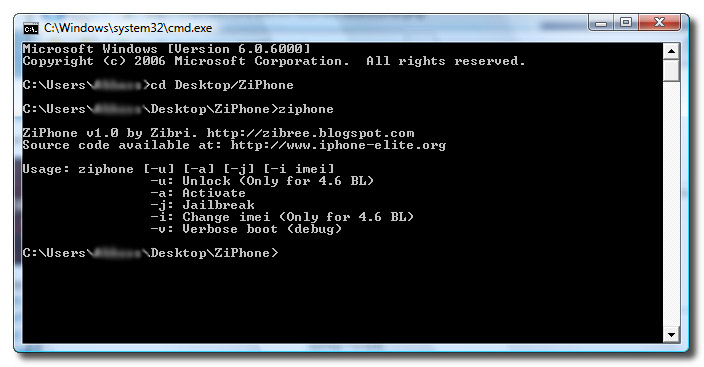 7. Now, type ziphone -u -i a123456789012345 (Replace 123456789012345 with your desired IMEI number).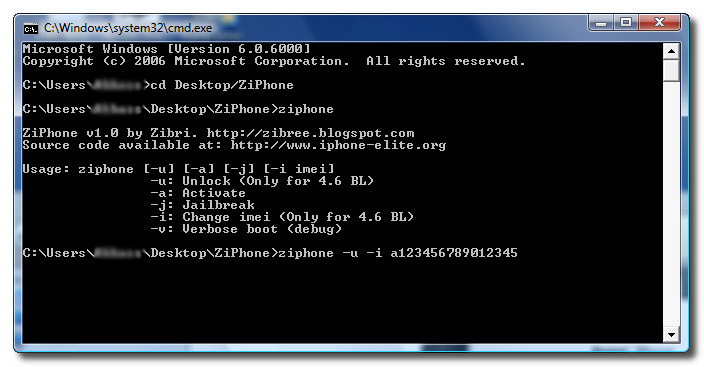 Now it will take up to 2-3 minutes, and your device will reboot. That's it! You are done. Now, the IMEI number will change. You can confirm the IMEI number by dialing *#06#.
So above is all about changing the IMEI number of iPhone. With this method, you can easily change IMEI number of your iPhone after jailbreaking it. I hope you like this cool guide; keep sharing it with others. Leave a comment if you have any related queries about this.