[dropcap]T[/dropcap]oday we are going to share an interesting article on changing or hiding your IP address 2019 as there are many ways out there but these five methods of hiding/changing IP Address are working and 100% tested.
About two out of three people in the world are using the internet in daily life. In this world wide web, many companies are made to look after this world's huge network. Because in this network, unauthorized activities can also happen which may comprise hacking and terrorism etc. So there are some spy organizations which are made to track the users using the internet on their devices. The foremost tracking of the users is through their IP address. Now let's discuss what is IP address :
What Is IP Address?
IP is Internet Protocol Address. This an address which is assigned to every device connected to the internet over the world. IP address of all the user are unique but this IP address is not static that is it gets changes whenever any device get disconnected from an internet server. Every time a unique IP address gets assigned to a device whenever it gets connected to the internet server. By IP address, we can hunt the user by tracing its location, Internet Service Provider(ISP) and some of the user's details.
Top 5 reasons why people hide their IP address:
To hide their geographical location.
Prevent Web tracking.
Avoid leaving a digital footprint.
Bypass blocked sites on their IP address.
Also Read: How To Share Internet Connection With Android via PC
8 Ways To Hide & Change Your IP Address In 2019
#1 Using Web Proxies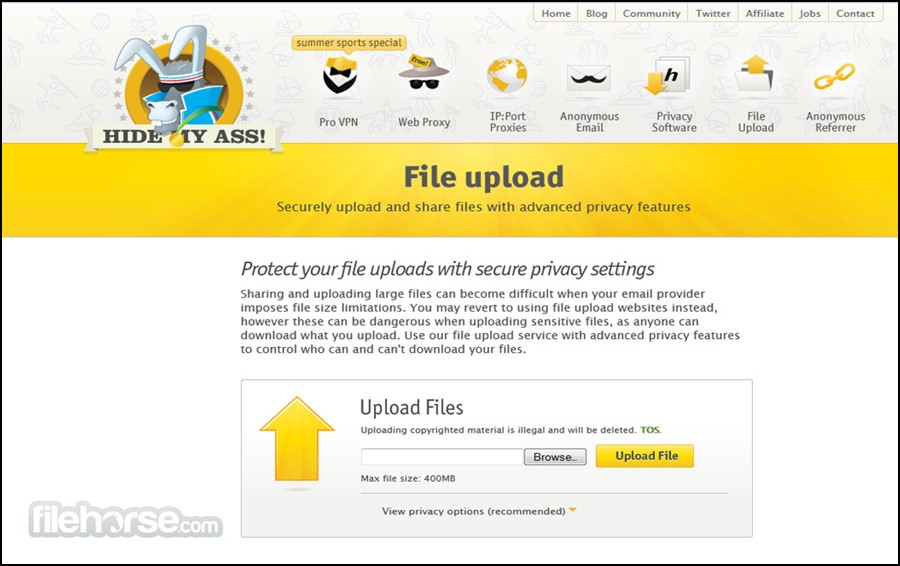 There are still some things which you should know before hiding your IP address. Actually, every private browsing mainly works between the internet user and the destination website. This middleman is actually a proxy server which changes the IP address of the system and gives any random IP address to the destination website. For example, If we are browsing from location USA and we are using some proxy servers of Netherland then the IP Address which will be sent to any website will be of Netherland.
Now some popular Web Proxies are here listed which will help you in hiding your IP address, so head to Best Free Proxy Server Sites List.
#2 Using someone else's network
You can use free Wi-Fi services offered by a coffee shop, hotel, or any public location near you. An IP address does not travel with your computer, but they are rather assigned by the router located in the area you are in. To find your public IP address, try to Find My IP. By using someone's else network your identity will be hidden.
Also Read: How To Reduce Internet Data Usage In Google Chrome
#3 Changing Your Internet IP Address
This method is very useful if you are banned from anywhere for speaking your mind. This type of temporary bans can be sometimes annoying. Changing your internet IP Adress will not only solve your issue but moreover, it will give you a fresh IP which will be very beneficial for making a fresh start of the internet. I am going to share the easiest method for changing your Public IP :
Step 1. Approximate every internet providers support dynamic IPs, which automatically get refreshed time to time. So, here we will force ISP to change our IP Address.
Step 2. You need to unplug your modem's power cable for at least 2 hours. After 2 hours when you will reconnect with your Internet you will be assigned the new IP address. That's it
Also Read: Boost Your Internet Speed By Changing Default DNS to Google DNS
#4 Using Browsec For Accessing Blocked Site's IP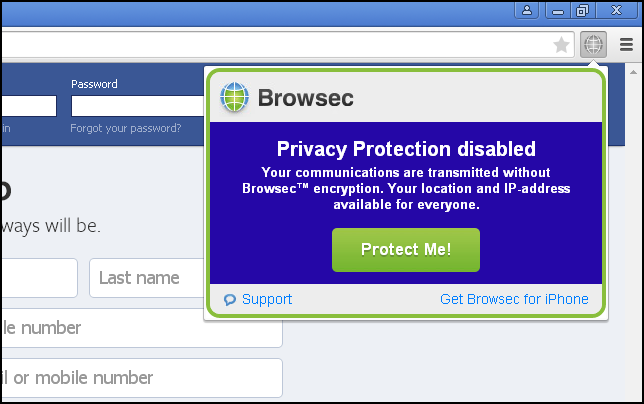 Browsec is a Chrome/Firefox extension. There are many other extensions out there in Chrome/Firefox store that supports IP change facilities but I found Browsec is most efficient amongst all. Browsec encrypts your traffic and tracks it through their secure cloud network. No one will keep the intention to identify, track you or sniff your traffic.
If you want to know the full guide on How to use Browsec for accessing Blocked sites then you must see this article How to Access Blocked Websites & Unblock Restricted Sites
Similar Extensions:
Like Browsec, there are many other extensions available for Google Chrome browser which provide free VPN Services that supports IP change facilities. You can go through our post Top 10 Best VPN For Google Chrome To Access Blocked Sites where we have mentioned 10 Best VPNs for your Google Chrome Browser.
Also Read: How To Wirelessly Share Data Between Pc & Android Mobile
#4 Using TOR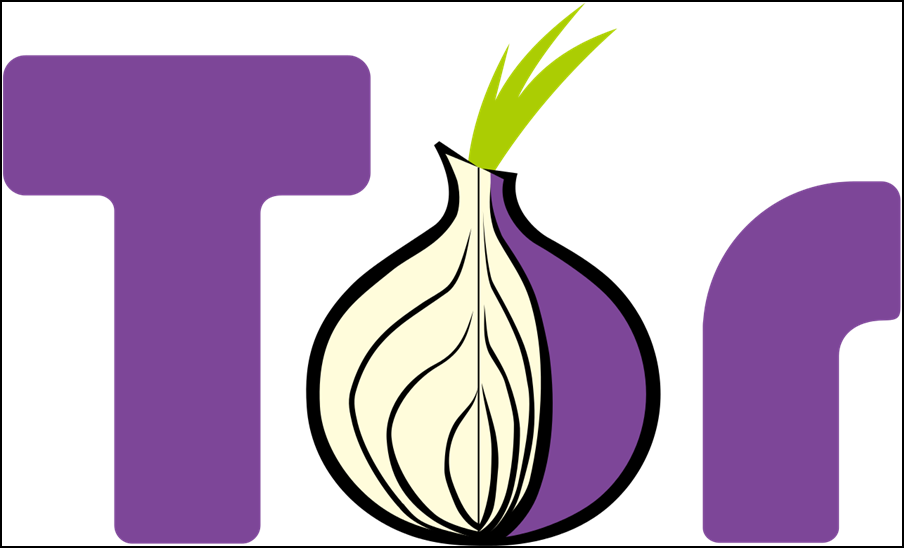 Tor makes it possible for users to hide their locations while offering various kinds of services, such as web publishing or an instant messaging server. Using Tor "rendezvous points," other Tor users can connect to these hidden services, each without knowing the other's network identity.
Tor is an encrypted network that can route your traffic through relays, making the traffic appear to come from exit nodes. Unlike with proxies, the exit node itself doesn't know your IP address or where you are.
Also Read: Hack DNS For Faster Internet Speed
#5 Using OPERA (Updated version)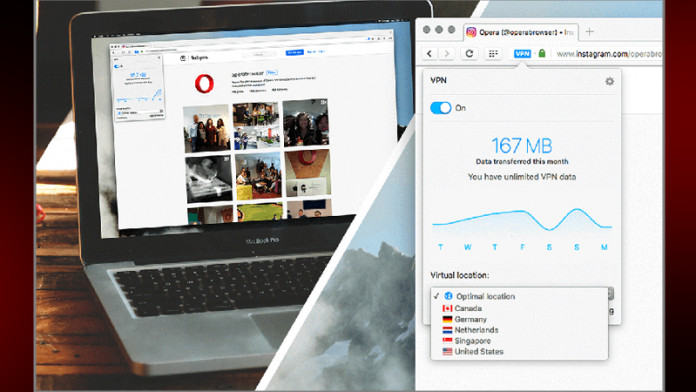 The reason why I had mentioned Opera Browser here is that it now offers Free Unlimited VPN and it doesn't require any sign-in or any setup. There will be no need to install any External VPN services with the new Opera browser. Activation of Free Unlimited VPN provided by Opera is easy, you just need to go through our article Opera Launches Free Unlimited VPN Service on Windows, Linux, and Mac.
#6 Use Mobile Network
Mobile networks are normally slow compared to WiFi, but you can use mobile networks to quickly change your IP Address. As it's a different system, it will assign you a different IP Address. Not only these, but you can also connect your mobile network to computer/laptop to get a new IP Address.
In fact, some of the telecom operators refresh the IP Address each time user turns on the Mobile data. For example, Reliance Jio assigns users a new IP Address every time they turn on the mobile data. So, using the mobile network is one of the fastest ways to change the IP Address.
#7 Connect To Public WiFi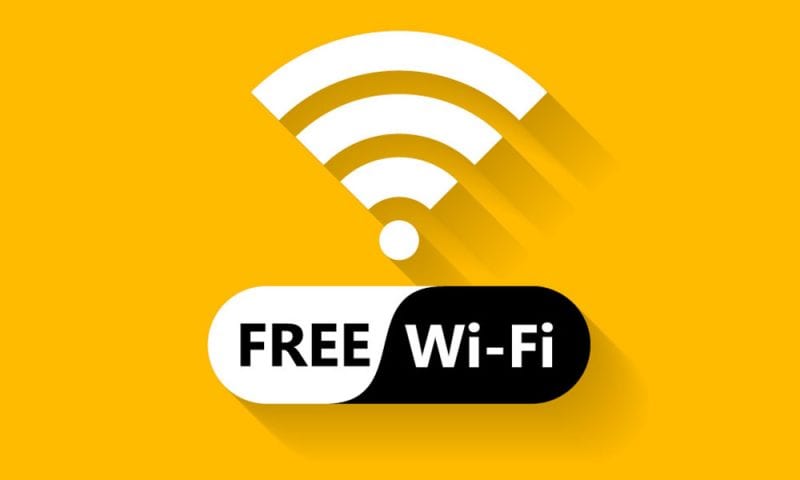 You might carry your laptop or smartphones while you travel. But, the IP Addresses don't travel with you. So, connecting your smartphone or laptop to an open WiFi network is an easy way to change your IP Address. However, Public WiFi address comes with its own sets of risks. However, it helps users to change IP Address without using any third party VPN apps.
#8 Hide IP Address On Smartphones
#Android
There are multiple methods available for the Android operating system to hide IP Address there are few browsers available that randomize the location and all other things. However, the best and easy way is to use VPN Apps. Below we are going to share three best VPN app for Android which you can use.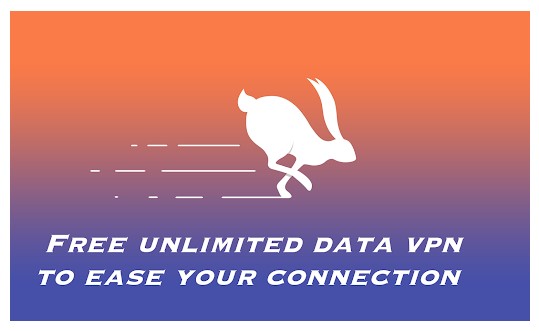 Turbo VPN is a free VPN which you can use on your Android smartphone to hide your location. The VPN app features a simple and user-friendly design. Not only these, you can even use Turbo VPN to bypass the firewalls on your school, college.
Betternet VPN is a free and unlimited VPN (Virtual Private Network) proxy for Android devices. Betternet VPN masks your IP address, encrypt your internet traffic, turns public Wi-Fi into a private network and helps unblock sites and apps on your Android phone so that you can access any restricted contect safely and anonymously.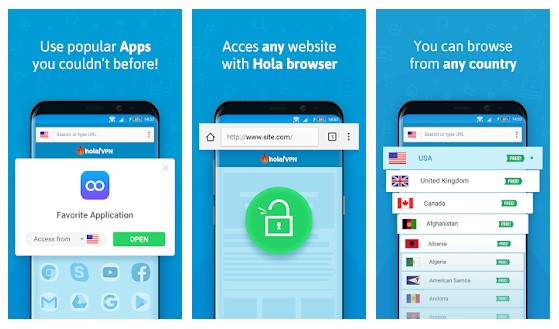 Hola is a free peer-to-peer VPN service, that works by sharing idle resources of its users to create a more open Web. Hola keeps its service free by providing a paid-for, commercial version of the VPN service to businesses.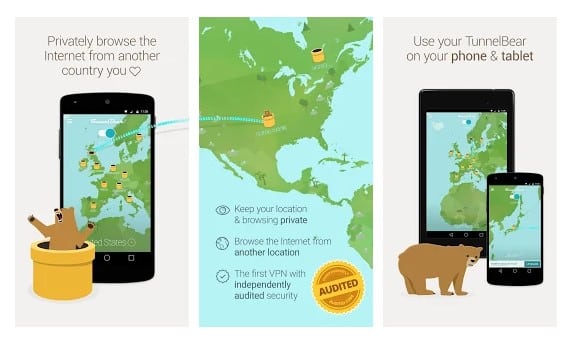 TunnelBear VPN is one of the top rated VPN apps that's available on the Google Play Store. The great thing about TunnelBear VPN is that it provides users 500MB of free bandwidth every month and it has lots of high-quality servers. So, if you are looking for a free, incredibly simple VPN app for your Android, then TunnelBear VPN might be the best pick for you.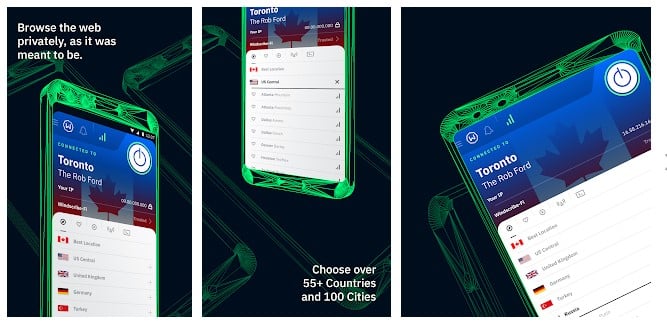 Windscribe VPN is another top rated VPN app for Android that's available on the Google Play Store. The best thing about Windscribe VPN is that it provides users 10GB of free bandwidth every month which is enough to browse music and videos. Another notable thing is that Windscribe VPN can unblock almost all streaming apps and services.
Hide IP Address On iPhone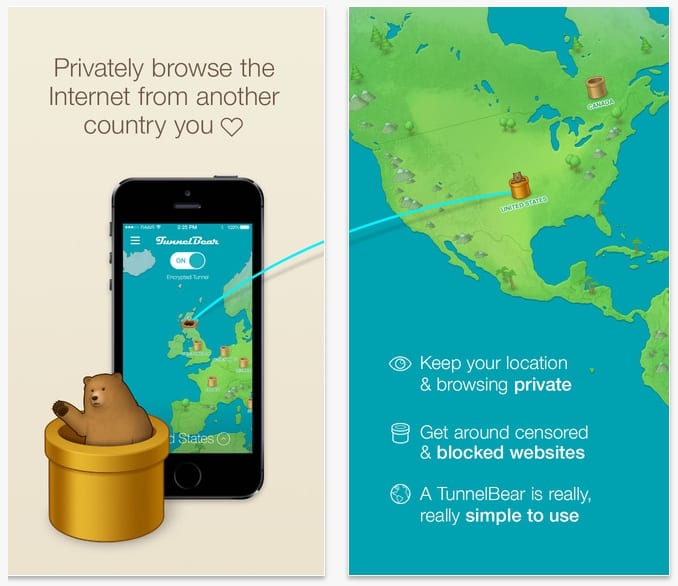 TunnelBear VPN is a free, incredibly simple app to browse the Internet privately and securely. TunnelBear VPN for iOS is a really simple app that encrypts your web browsing and data (making it unreadable) as it leaves your iPad or iPhone. It makes public Wi-Fi safe and secure, and also keeps your browsing private from ISPs.
SurfEasy VPN is the world's most trusted security and privacy VPN. Our ultra-fast, no-log network encrypts your data and means you can browse the web securely even on public WiFi, without any loss of speed, and without even us knowing what you're doing.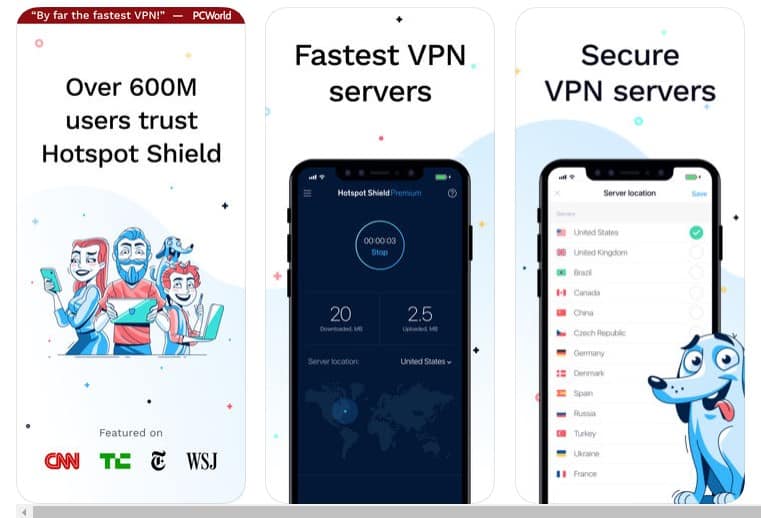 Hotspot Shield VPN Proxy is the World's most trusted security, privacy and access app with top performance on speed, stability, and security. Hotspot Shield doesn't track or keep any logs of its users and their activities. You are completely private with Hotspot Shield.
NordVPN is one of the leading VPN apps which is available on almost all major platform including Windows, iOS, Android, etc. However, it's a premium VPN app and you need to pay for using NordVPN. NordVPN offers over 4000 servers spread across 60 countries. The servers are usually of high quality and provide maximum browsing speed.
VPN Proxy Master is another great iOS VPN app on the list which is loved by millions of users. However, just like NordVPN, VPN Proxy Master is also a premium VPN app and the price starts at $11.99 per month. But, users can avail a 7 day trial pack in which they can enjoy all premium features for free. So, VPN Proxy Master is another best VPN app for iOS that you can use right now.
By the above-discussed methods, you can effectively hide your IP address and browse safely over the internet. Please keep in mind there is another address like MAC address which can be trackable. This address is fixed address of your computer. Either you changed your IP address or not, MAC address will remain same.