[dropcap]A[/dropcap]s we all know, whenever we browse any website, our IP address gets recorded to the site which can easily keep an eye on our online activity. Therefore, we are going to share some useful method that will help you perfectly Hide your IP Adress in your Computer and Smartphone. Go through the post to know about it.
Today we are here with How To Hide IP Address In PC & Smartphone, Today there are many users who are using the internet in their daily life. On this World Wide Web, there are numerous organizations who are prepared to look after this world's immense network because in this network unauthorized activities can also happen which can involve hacking and terrorism etc. Moreover, there are also some spy organizations which are made to track the users which are using the internet in their devices. The main tracking of the users is through their IP address. Now let's discuss what is IP address:-
Also Read: How To Secure Rooted Android From Security Threats
What is IP Address?
IP is Internet Protocol Address. This an address which is assigned to every device connected to the internet over the world. Ip address of all the user are unique but this IP address is not static and it changes whenever any device gets disconnected from an internet server. Every time a unique IP address gets assigned to a device whenever it gets connected to the internet server. By IP address, we can hunt the user by tracing its location, Internet Service Provider(ISP) and some of the users details
Also Read: How To Secure PC from Hackers that Keeps Tracks on your Activities
Why people should hide their IP address:
To hide their geographical location.
Prevent Web tracking.
Avoid leaving a digital footprint.
Bypass blocked sites on their IP address.
How To Hide IP Address In PC & Smartphone
The method is very simple and depends on some of the tools that provide you the virtual private network that allows you to hides your current network details for the temporary time. So for both the PC and smartphone you will be using the VPN services which will hide your IP address for your security.
Hiding IP Address In Android
Using VPN Services
Here you will be using a VPN app that will allow you to hide your current IP address and that will change the address that currently being displayed on the network to which you are connected. Just use the app that had given below.
Hideman VPN is yet another android app that offers Free VPN service. Hideman is best for its simplicity. Nobody will know where are you from. Hideman Encrypt your internet data. Protect your Internet data with strong 256-bit encryption. Use any site you needed without any limitations. Remove banners and tracking systems from websites and other apps.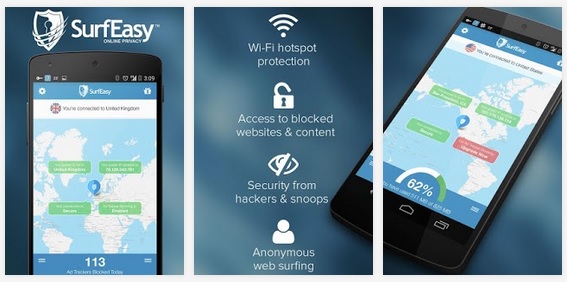 Surfeasy VPN service provides you free 500MB data protection per month free. Surfeasy is one of my favorite VPN for android.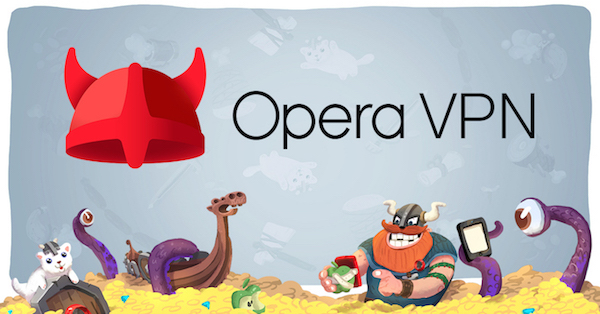 Opera VPN blocks ad trackers and lets you change your virtual location. Unblock more content and access your favorite websites and apps from anywhere – completely free. It does a great job in increasing your internet Speed too.
Hotspot Shield is the most popular and most downloaded VPN android app in Google Play. Hotspot Shield supports 3G/4G connections. Hotspot Shield gives you amazing protection on browsing websites and famous social networking websites. With this VPN you can secure your Internet from Hackers, set firewall rules and hide you IP Address.
Unlimited FREE VPN is amazing service that offered by Betternet. Betternet VPN is free you don't need to register yourself for using this VPN. When you use this VPN you can't see any ads, logs, and limits.
There are lots of VPN available for android smartphone, you just need to visit our post Top 6 Best VPN For Android To Browse Anonymously to know more about Android VPN
Also Read: Top 10 Best Secure Android Browsers To Browse Web Securely
Set-Up VPN On Your Android Manually
It is possible to set up VPN on Android without installing any app, that means you have to set up manually. The steps will look hard but believe me, it's very uncomplicated. Follow up the steps
Step 1. Navigate to Menu -> Settings and click on More option and then select the option VPN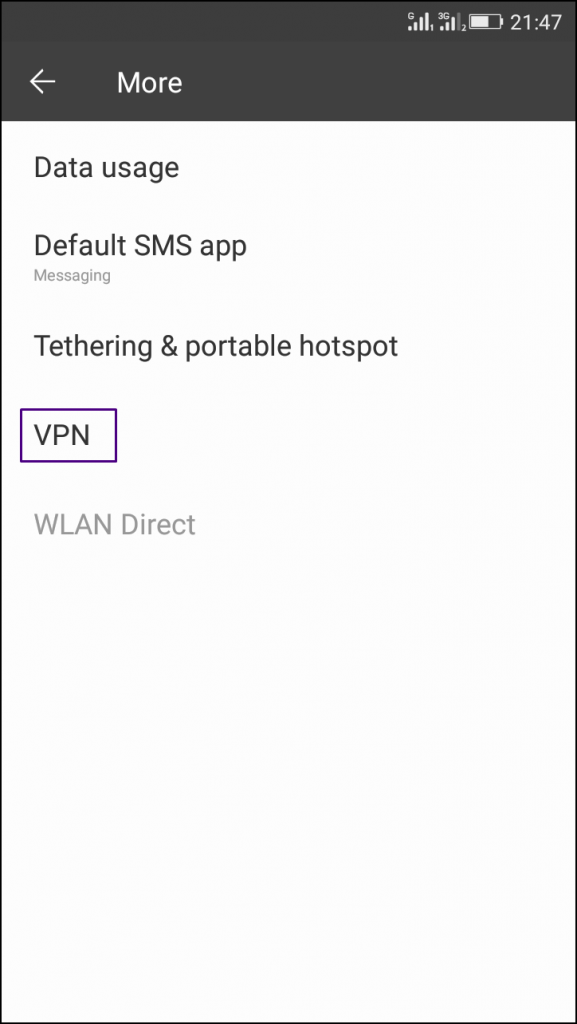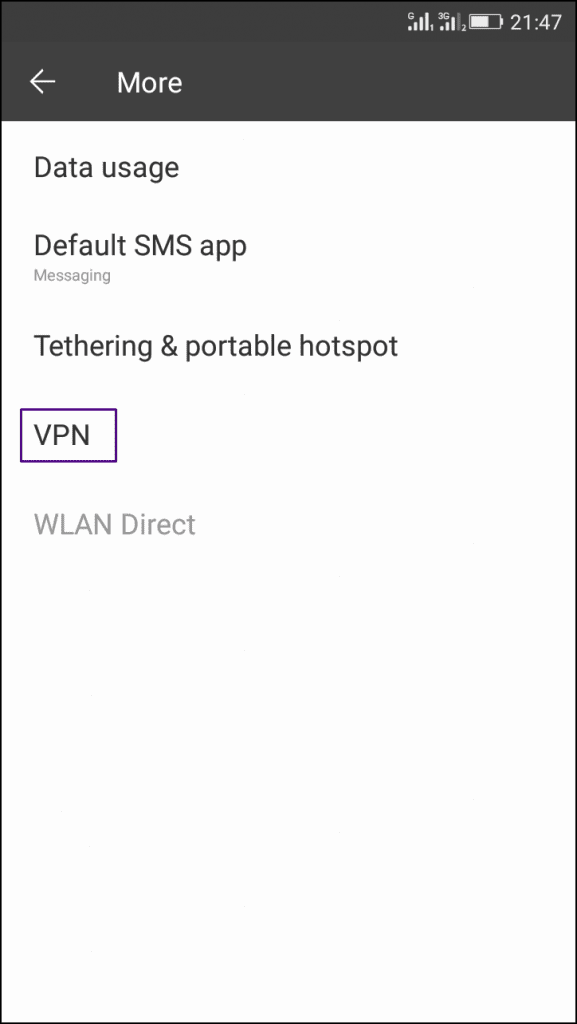 Step 2. Now you just need to add a "VPN Profile". Now you need to enter the name of VPN and then select the type you want to request to a server. Now in the last field which will ask you to enter any VPN address enter your desired address that you want to set for your android device.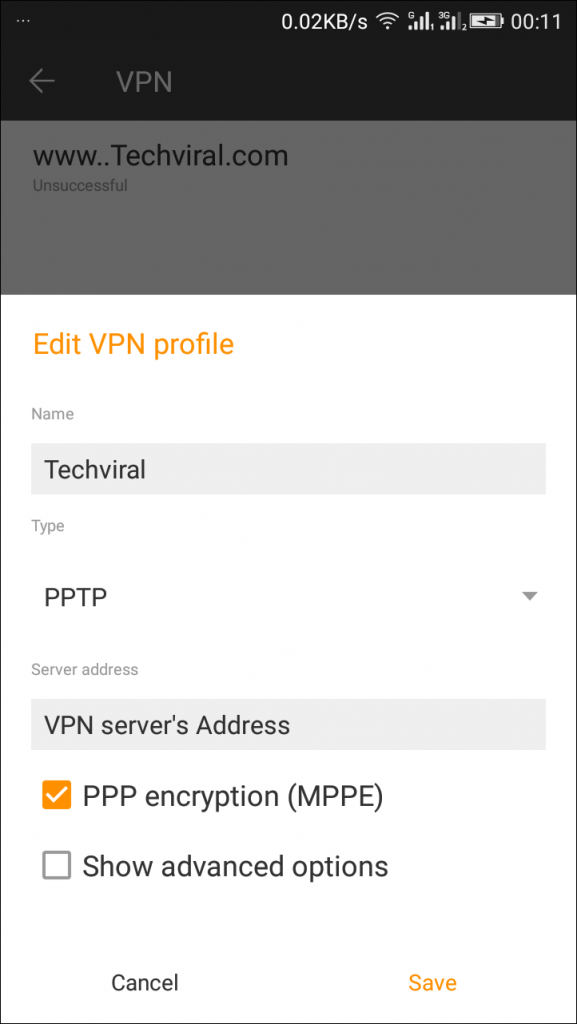 Step 3. Now save it, and if you want to activate it simply tap on VPN name and then enter USERNAME and PASSWORD and then click on connect.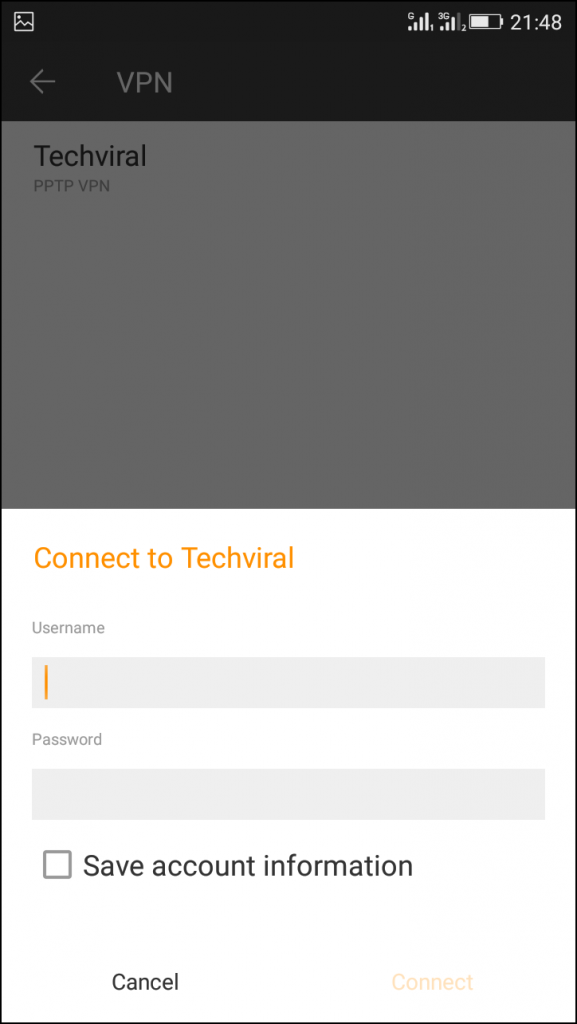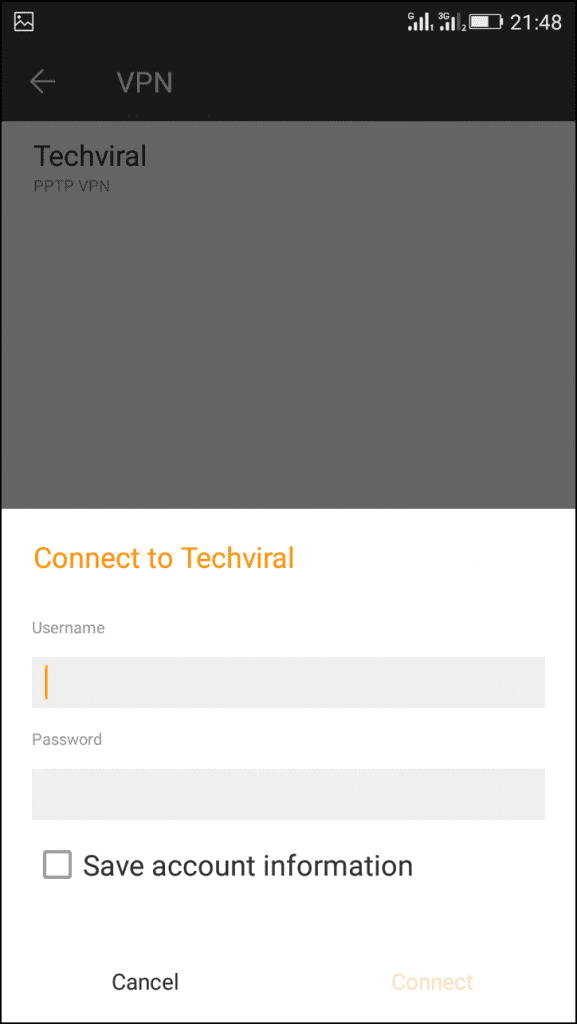 You can have an extended guide on setting up VPN on Android manually. Simply visit our post How To Set-Up VPN On Your Android Without Installing Any App for more information.
Also Read: 5 Best Things that can Save you After Losing your Android phone
Hiding IP Address In iPhone
Below are the three best VPN that you can use to hide IP address in your iPhone. Use this and unblock the blocked apps on your school/college wifi network.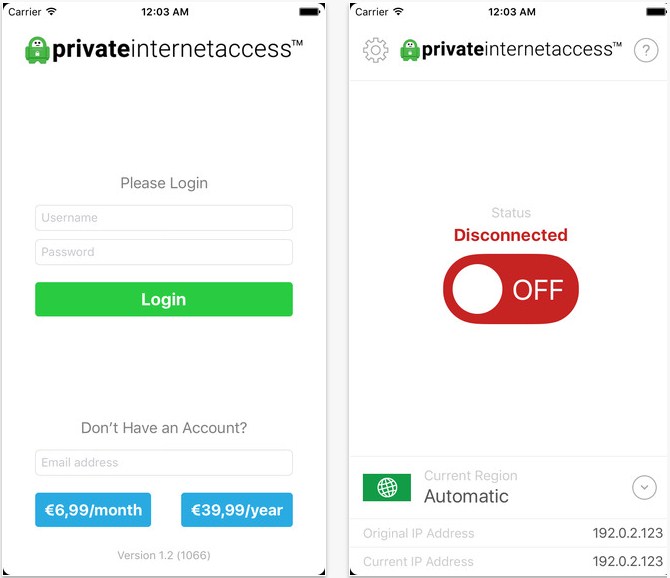 Private Internet Access Anonymous VPN service enables users to encrypt and anonymize their connections by providing an encrypted data tunnel from the user's computer to the PIA network. Protect your privacy on the internet from data trackers, snoopers and nefarious individuals alike.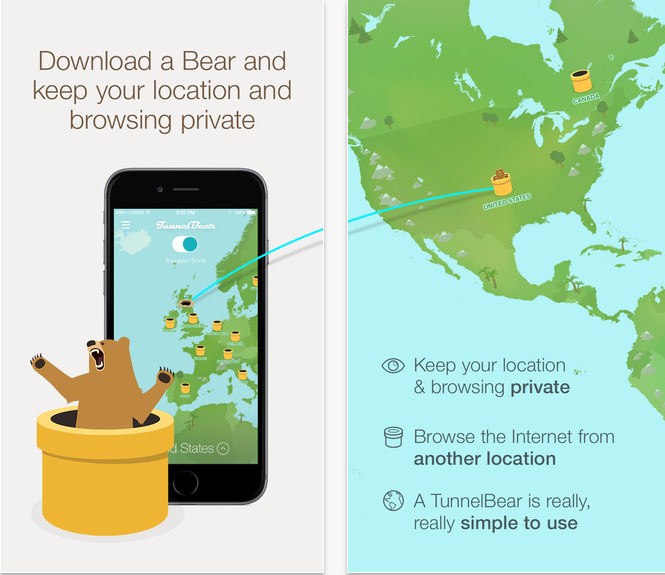 TunnelBear VPN free for your iPhone / iPad to protect your online privacy, access your favorite websites, and browse securely on Wifi hotspots. This beautiful app gives you 500MB of free data each and every month.
SurfEasy VPN for iPhone and iPad protects your online privacy, protects your security on Wi-Fi hotspots, prevents ad tracking, and encrypts all of the data in and out of your device with one easy to use application.

NordVPN is one of the leading VPN services which is available on almost all major platform including Windows, iOS, Mac, Android, etc. The great thing about NordVPN is that it secures your WiFi connection against various cyber threats. Not just that, but NordVPN offers more than 5000+ remote servers spread across 60 countries. So, NordVPN is one of the best VPN apps that you can use your iPhone to hide IP Address.
If you are searching for a lightning fast VPN app for your iOS device, then ExpressVPN might be the best pick for you. Compared to all other VPNs listed above, ExpressVPN turns out to be the fastest one. ExpressVPN is also available on almost every major platform and it provides 160 server location in 94 countries. So, ExpressVPN is definitely the best VPN app which you can use on your iPhone 2019.
Also Read: How To Browse Securely In iPhone
Hiding IP Address In Windows PC
Using VPN Services on windows
You can use some selected best VPN Services to perfectly hide your IP address. Moreover, you can even access blocked website, and can download restricted content. Below I have listed 3 best VPN for your Windows PC
Best features of this one of the best VPN are listed below. PD-Proxy use to remove block content that is basically blocked by your ISP, it also gives you free limited internet service, it also secures your Internet or WiFi connection. It also hides the real IP address so that no one will  know your identity on the internet.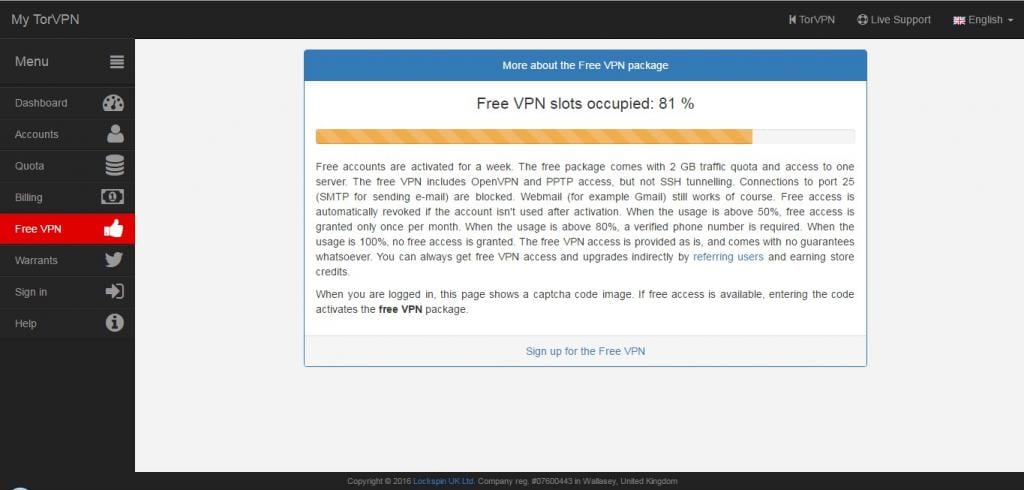 This is one of the Affordable anonymous VPN proxy service provider helping you unblock content over the network. This VPN provides High speed, superfast encrypted connection on your Windows PC.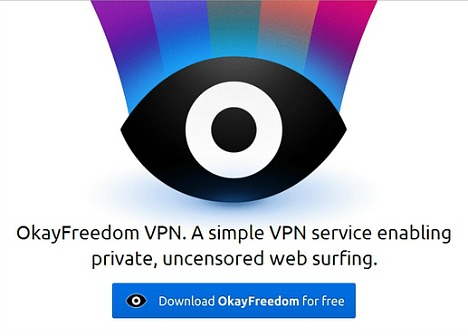 This is one the best free VPN that helps to access the websites securely in your windows PC, this VPN gives you the complete private network in your windows PC. So must give a try to this cool VPN.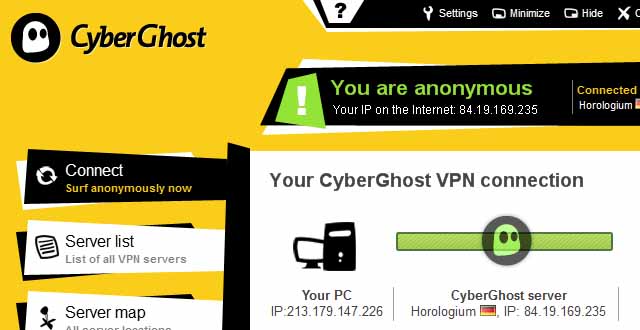 This is one of the best VPN that I have ever tried in PC. Also, you can see the positive rating of this tool. And using by this, you can access websites securely over the internet in your Windows PC.
Many of you might be familiar with this VPN as this service is also freely available for Android and Chrome etc. This is also the best VPN that allows you to browse securely, and you can also access any social networking and other sites that are blocked on WiFi network using this VPN.
There are lot more available on the internet if you want to know more VPN software for your Windows PC then I recommend you to visit our post Top 8 Best VPN For Your Windows To Browse Anonymously
Also Read: How to Secure Google Account from Hackers Using Google Authenticator App
Using Web Proxy Sites
Using web proxies are the best and easy way to browse secretly on the internet. There are some web proxy sites like KProxy, Hide.me or Hide My Ass. By using these sites you can easily have a secure access to the internet. This proxy site gives an alternative address of the site which you want to browse anonymously on the Internet. But there are some drawbacks of these proxies as the browsing speed can be slow.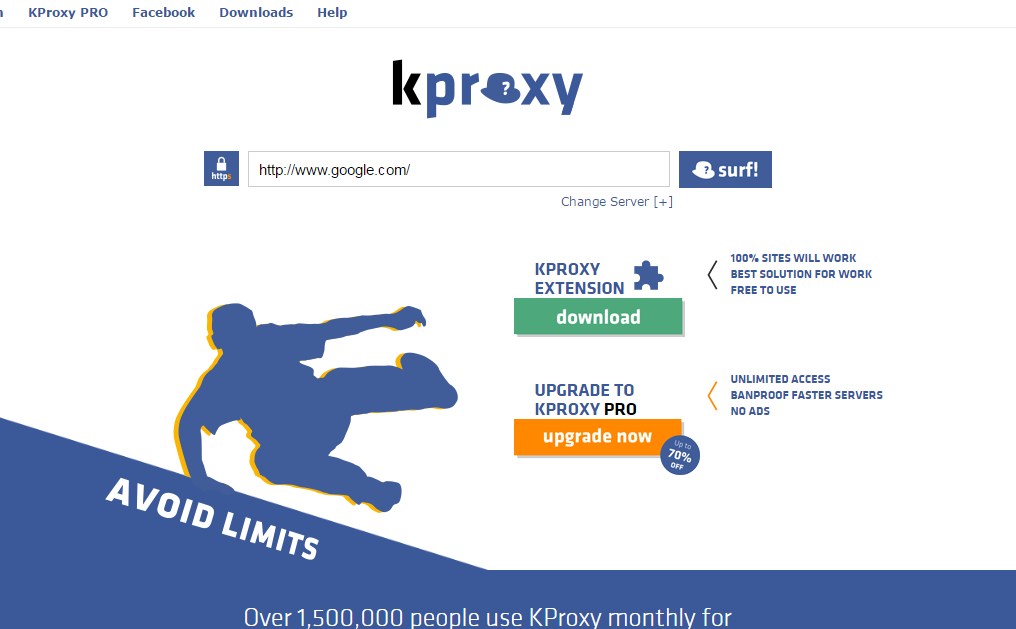 KProxy helps to Bypass online blocks to access foreign content like a local. Get to websites back home when you are abroad. And bypass government or workplace censorship. It also hides your IP address (your location and personal information) online and Protects your data from snooping by your internet service provider.
This is one of the famous web proxy sites that helps you to bypass online restrictions to access foreign websites. You can evade hackers and enjoy complete security, even on public wifi connections. You can safeguard your personal information and your location (IP address) online.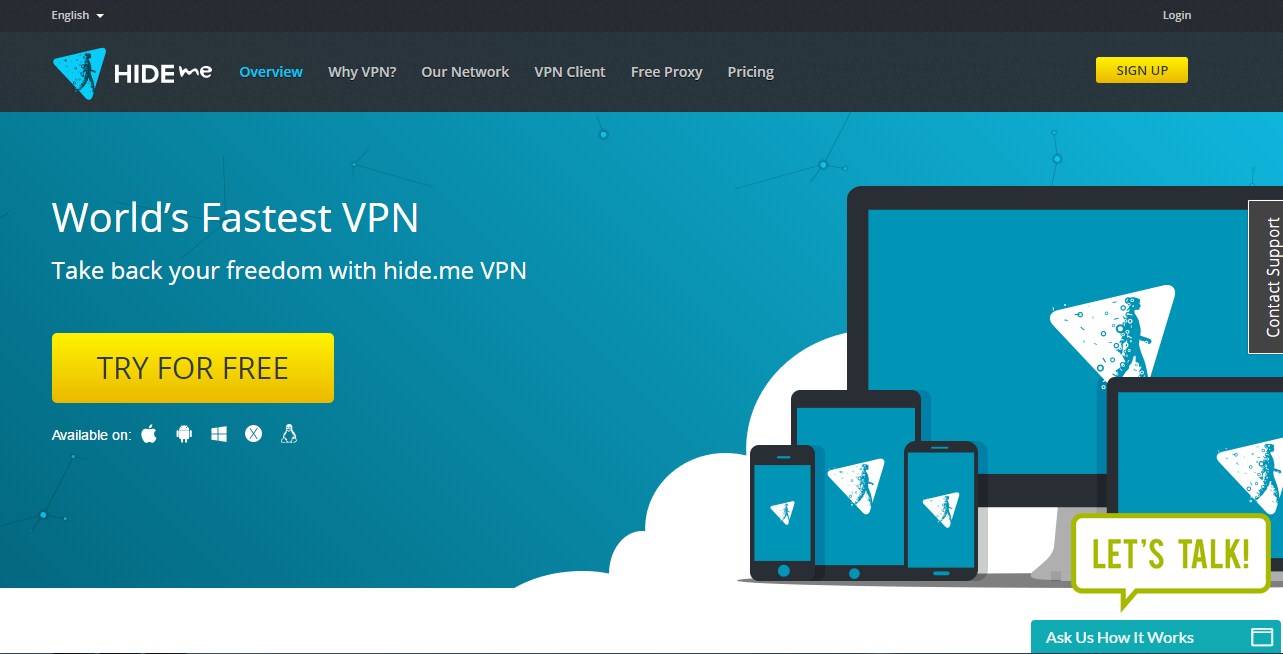 Hide.me keeps you safe from hackers, identity thieves, and spies. It also gives you an anonymous IP so your personal information is kept safe, it helps you in hiding your actual location and connects you to our servers globally. Hide.me have numerous servers throughout The Americas, Europe, and Asia let you access various streaming sites and TV programmes restricted by your country.
Hidester uses SSL proxy that usually protects your computer from a different type of malicious scripts. Users just need to pick between US or Europe server to start browsing. Users can also choose the option to encrypt the URL, disallow cookies, reject scripts and much more.
VPNBook is one of the best web proxy sites I have used. The site's interface is really simple and clean compared to other. The best thing about VPNBook is it uses the 256-bit encryption process to hide your web traffic. You can choose from Canada, US or UK proxy server.
Also Read: How To Create A Super Secure Password To Defeat Hackers
Using Google Chrome Extention
Having VPN while browsing through google chrome will not only let you browse anonymously over the internet, it can also help you open the sites that are restricted on the wifi or LAN network on which your computer is being connected.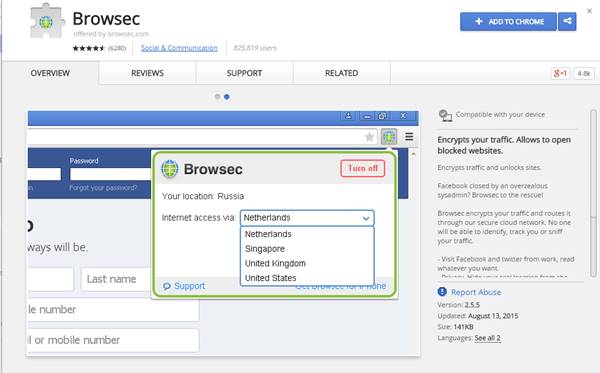 The simple easy and most user-friendly extension is this. You will get four  server list to use in your browser and unblock the block sites.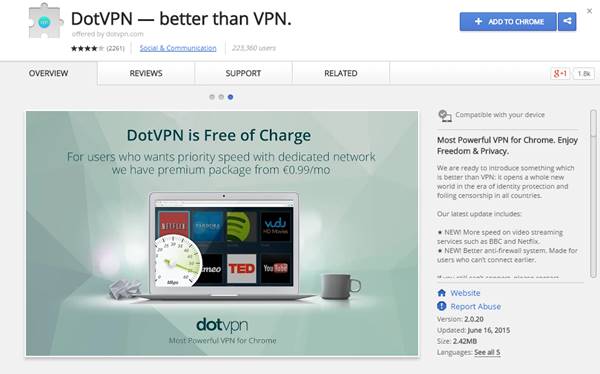 This is one of the best VPN that  provides access to restricted websites as well as VoIP applications, and its free to use in your google chrome.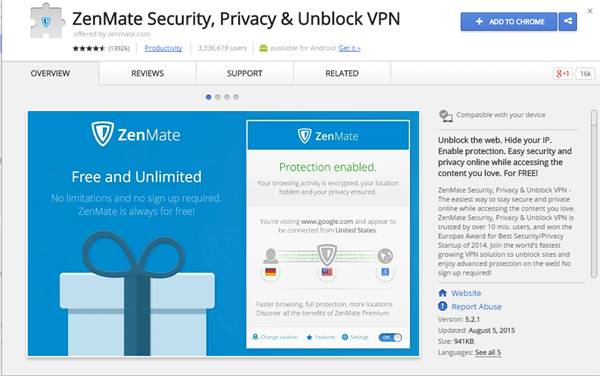 This is another best VPN for your google chrome that will allow you to access the blocked websites in your school or college wifi. ZenMate Security, Privacy & Unblock VPN is the easiest way to stay secure and private online while accessing the content you love. ZenMate Security, Privacy & Unblock VPN is trusted by over 10 million users.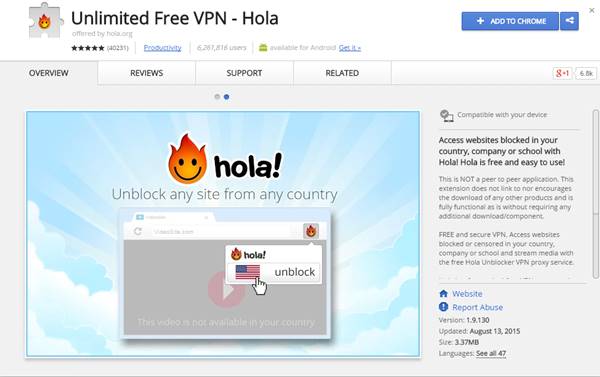 This is one of the best extension and popular among many users. This extension provides lots of servers to select and you can easily switch to any listed country to access blocked sites.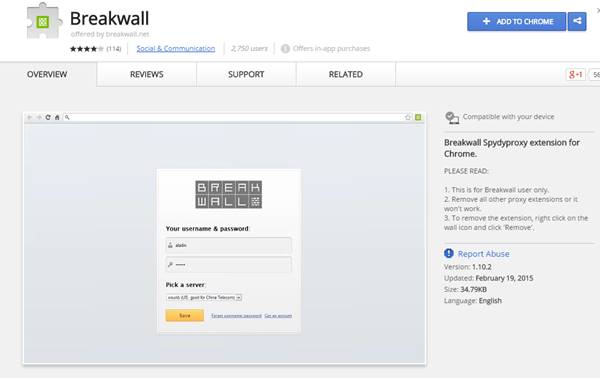 Breakwall VPN is perhaps the fastest of all VPNs but it's not completely free, it offers a Free Trial, though, hence, it just makes to this list, as this is one such service whose trial service is too good to be missed.
If you need more VPN for your Google Chrome then you should visit our post Top 10 Best VPN For Google Chrome To Access Blocked Sites
Also Read: 11 Ways To Secure Your Facebook Account From Hackers
So above are the ways for How To Perfectly Hide IP Address In PC & Smartphone. With these methods, you can easily hide your IP address on both your windows PC and your smartphone Moreover, you can easily access blocked sites. Hope you like this, do share it with others too. Leave a comment below if you have any related queries with this.