We all have two or three smartphones with us these days. Although smartphones were great tools for connecting with people around the world, having fun and entertainment, playing games, and organizing our lives, they also impact our physical, mental, social, and emotional health.
Many people get carried away while using their phones, struggling to find the right balance with technology. For example, you will often see your friends spending too much time on apps like Instagram and TikTok. In order to address such issues and improve users' mental health, Google introduced a set of tools for Android called Digital Wellbeing.
What is Digital Wellbeing?
Well, Digital Wellbeing is a set of tools that helps you find the right balance with technology. It's a simple tool that just shows your smartphone usage habits. With Digital Wellbeing for Android, you will discover apps you often use, set app limit timers, etc.
Other than that, the Digital Wellbeing tool for Android also brings a feature called Focus Mode that helps you avoid distractions as you work. When you enable the Focus Mode, it will eliminate App notifications, messages, etc.
Use Digital Wellbeing App to Track App Usage Time
This article will share a step-by-step guide on setting up and using the Digital Wellbeing app to track app usage time on Android. Let's check out.
1. First of all, open the Settings app on your Android and select Digital Wellbeing and Parental control option.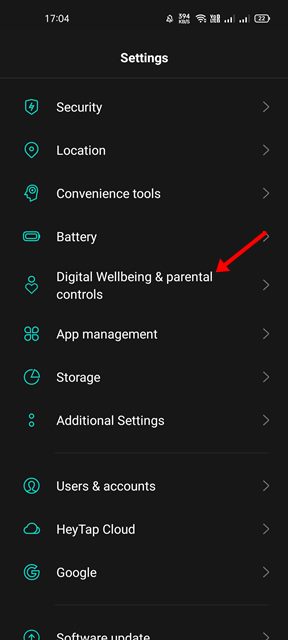 2. On the Digital Wellbeing dashboard, you will see a ring chart displaying the total time you have spent using different apps.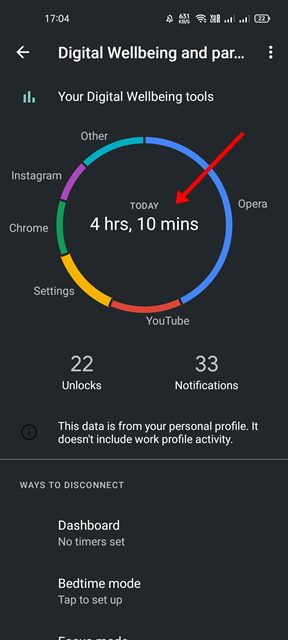 3. To track the app usage time, you need to tap on the Ring chart. On the next page, you will see all app names and their screen time.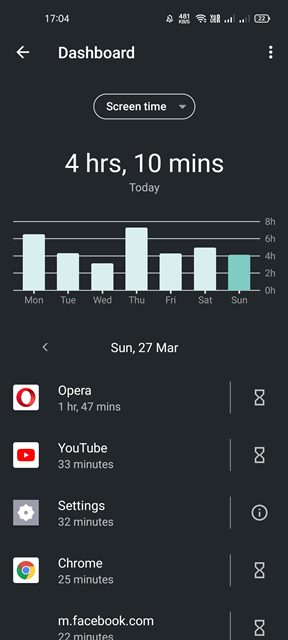 4. You can find out more details related to individual apps by tapping on the app names in the list.
5. On the individual app page, you will also get an option labeled as App Timer. You can use this option to set yourself a new time limit for using the app.
6. To set an app timer, tap on the App Timer option and set the maximum time you can use the app each day. Once done, tap on the Ok button.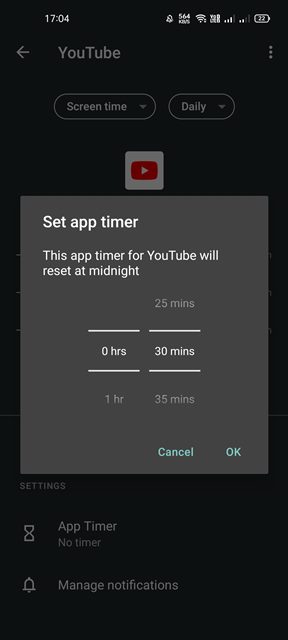 How to use the Heads up Feature?
Well, the latest version of Digital Wellbeing also offers you a Heads up feature that notifies you of your surroundings by sending you alerts when you are using your phone while walking. Here's how to set up the Heads up feature.
1. First of all, open the Digital Wellbeing app on your Android.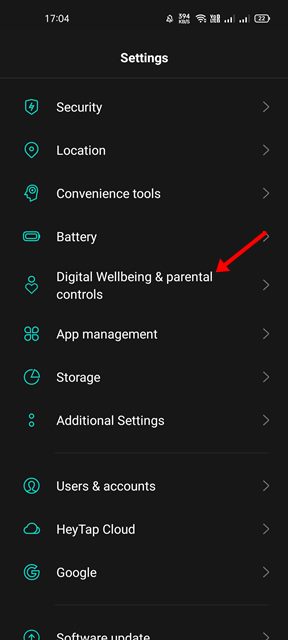 2. Now scroll down and tap on the Heads up Option as shown below.
3. On the next page, tap on the Next button.
4. On the next screen, select 'Location (optional)' and tap on the Next button.
5. When the Heads Up is ready to go, tap on the Done button.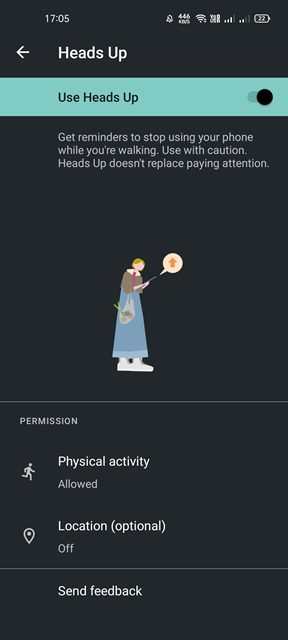 That's it! You are done. This is how you can set up and use Heads Up Notification on the Digital Wellbeing app.
So, this guide is all about configuring and using the Digital Wellbeing app on your Android smartphone. I hope this article helped you! Please share it with your friends also. If you have any doubts related to this, let us know in the comment box below.