WhatsApp is right now the most popular instant messaging app. Compared to every other instant messaging app, WhatsApp provides users far more features. It's actually an all-in-one instant messaging app where you can chat and exchange files.
Despite having some file-sharing features, it was never considered as a file-sharing app. It's because it doesn't allow users to share every file type. For instance, you can't directly send PDF, Apk, etc., on WhatsApp.
Although WhatsApp has updated its file-sharing algorithm and now supports more file types, it still doesn't support important file types. Here we have decided to share the best working method to send almost any file using WhatsApp.
Since WhatsApp doesn't support every file type, we are going to implement an awesome trick here. The trick here is to create an archive of the file type that you want to send. Once done, you can send the archive file to your friends.
1. First of all, download and install the RAR app on your Android smartphone. You can get the app from the Google Play Store.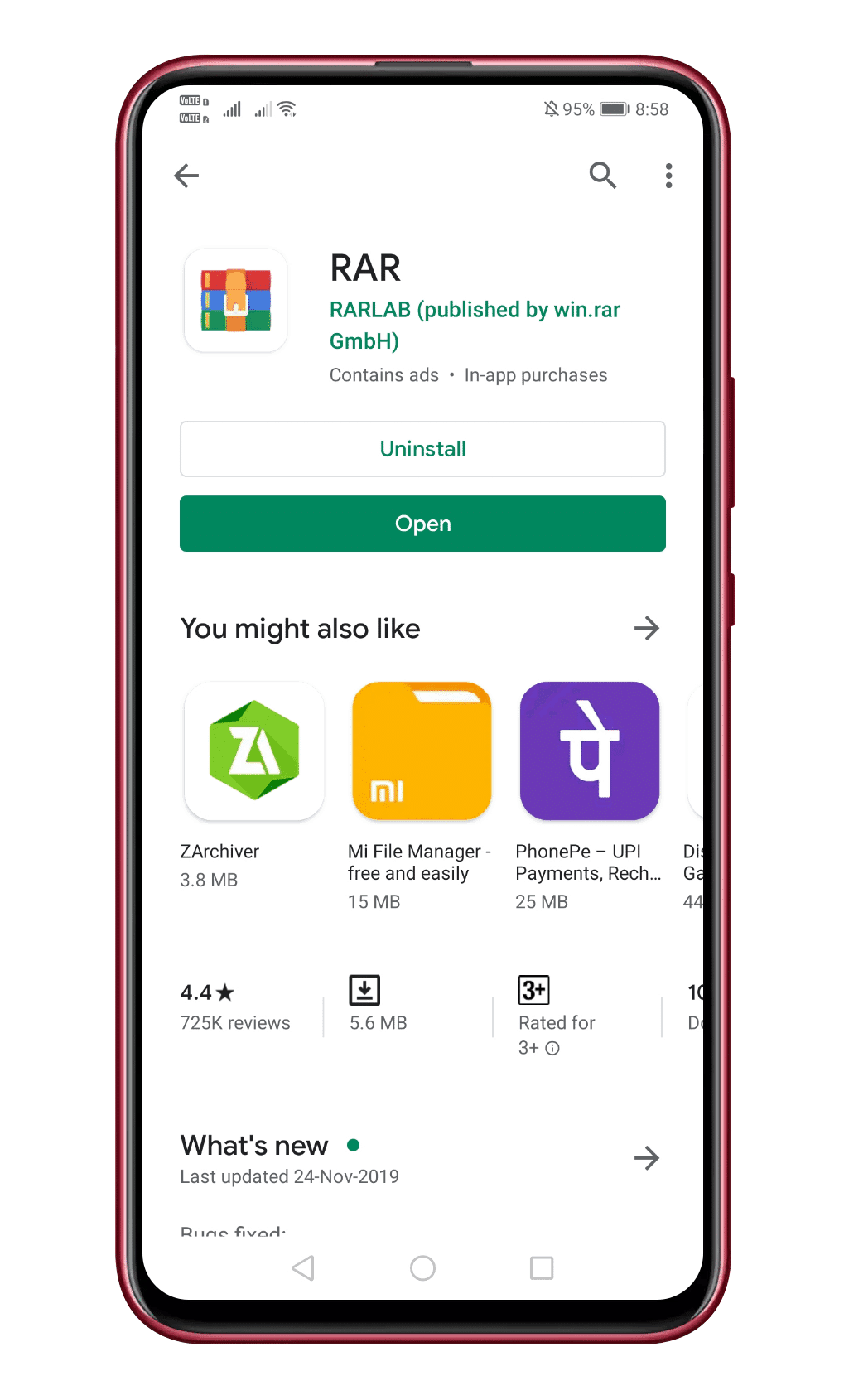 2. For testing purposes, we have chosen an Apk file. Open the RAR app and locate the file type which you want to send on WhatsApp.
3. Press and hold the file name and select the option Add to archive.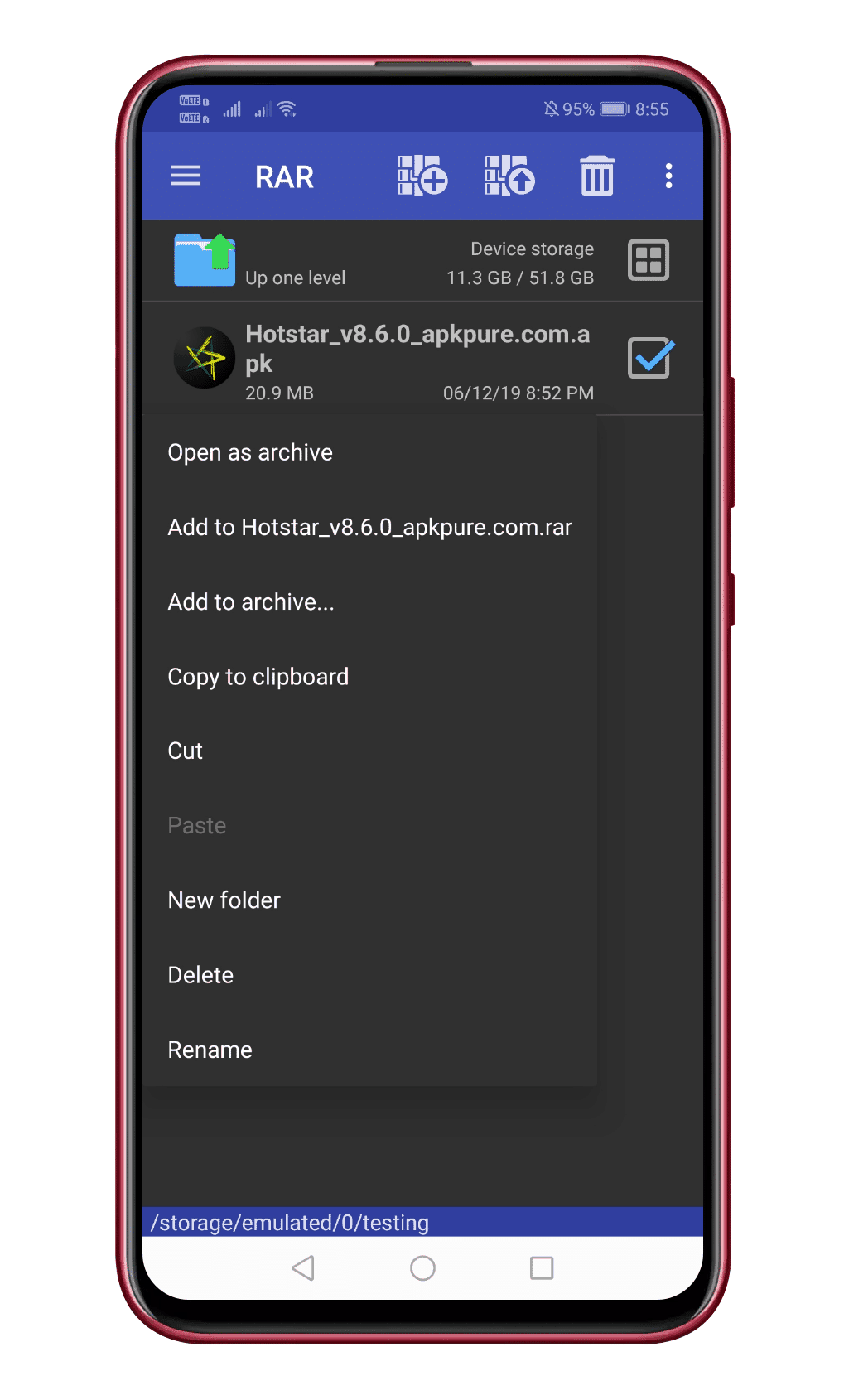 4. In the next step, select RAR and ten taps on Ok.
5. Now, wait until RAR creates a compressed file.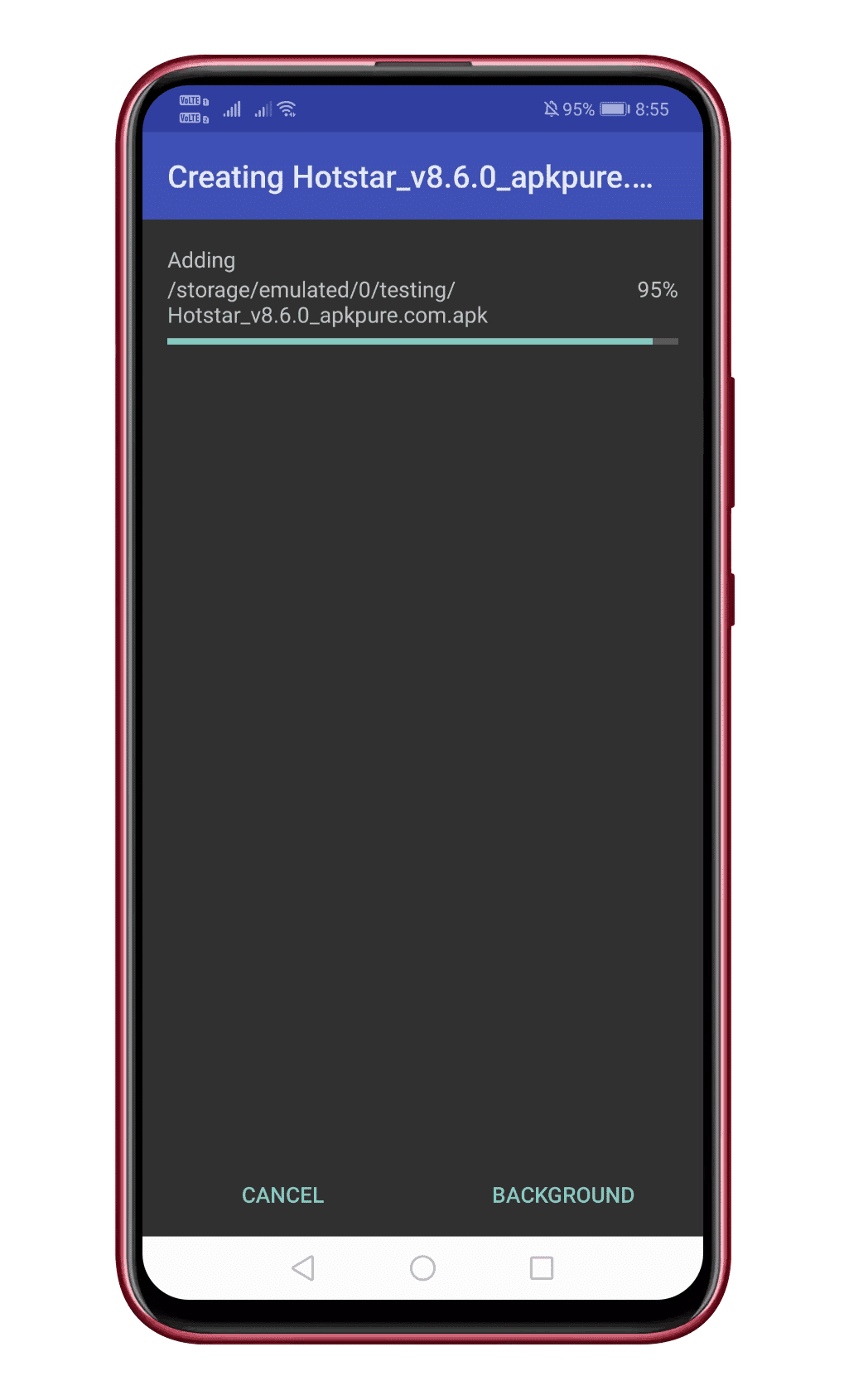 6. Once done, you will see the new archive in the same folder.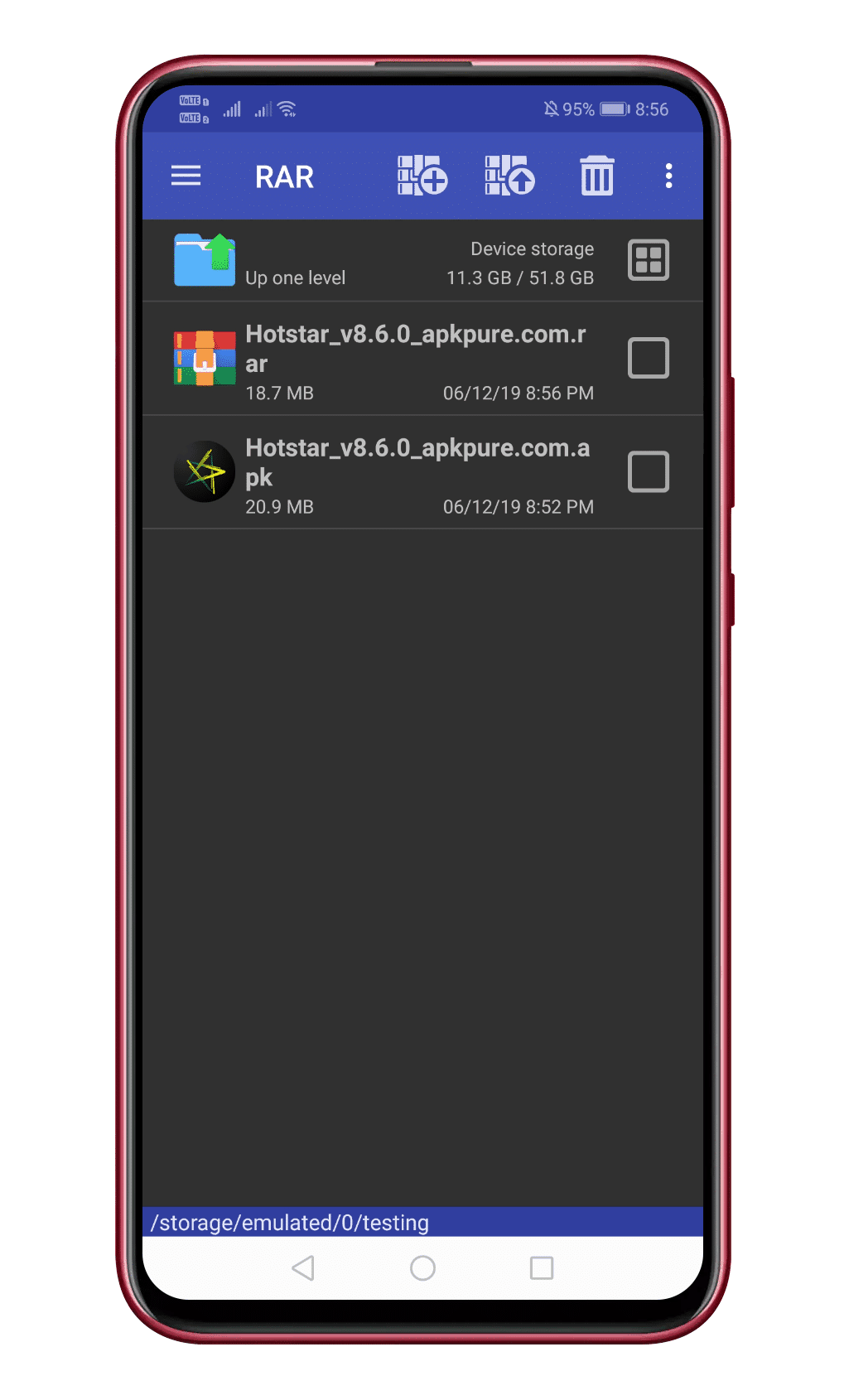 7. Now open WhatsApp chat, and from the attachment menu, select Document.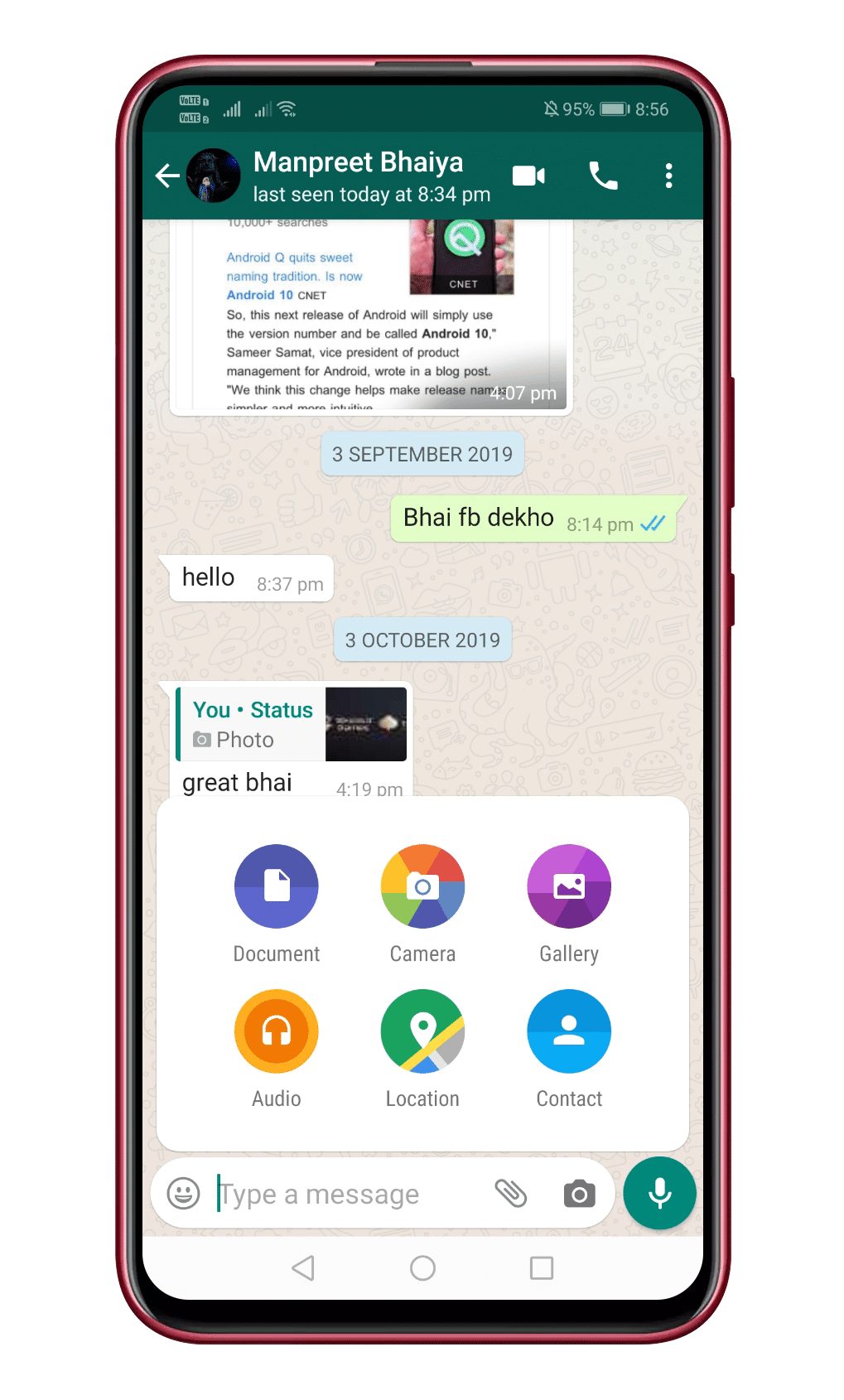 8. There, you need to locate the archive file that you have created. Once done, tap on the Send button.
Once sent, you can ask your friend to uncompress the file to get the actual file. That's it! You are done. This is how you can send almost any file using WhatsApp.
By this method, you can easily send any files to your friend. I hope this article helped you! Please share it with your friends also. If you have any doubts related to this, let us know in the comment box below.