How To Transfer Data From iPhone To Android
Today there are about billions of users that are using smartphone in their daily life. Today the two mostly used  plateform is android and iphone. But there is some issue between them that you can't directly share data between them So to resolve this issue i am here to tell you the method to transfer data from iphone to Android. You just have to follow the simple and ways steps discussed below and you can easily share data between iphone and android.
How To Transfer Data From iPhone To Android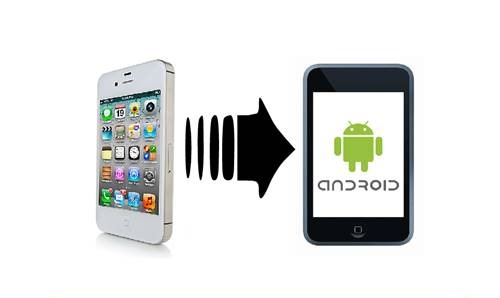 Actually this transfer is not difficult, you just have to follow some simple steps discussed below. We will be using
Mobile Transfer there. With this software you can easily transfer all your data between your iphone and android. Just foloe the below steps to proceed.
Transfer Data From iPhone To Android
First of all download and install Mobile transfer software in your computer. Note that you need to install itunes software in your Pc, but do not sync your data with it.
Download Mobile Transfer For :- Windows  MacOS .
Now connect your iPhone and Android phone to one-click phone transfer tool at the same time and the program will automatically detects your phones once they are connected. And your devices will appear in the places of "Source" and "Destination" separately.
Now select the data you want to copy from iphone and want to transfer it to android and click on start copy button there after a few time a popup message of finished copy will displayed on the screen
Thats it al your iphone data get copied in the android.
So above is the method for How To Transfer Data From iPhone To Android. By this method transfer of data between these two plateform become easy and you can access all your iphone data in you android with a snple click. Hope you like the post, Don't foeget to share it with your friend and leave a comment below if you have any problem at any step of method discussed above.