Let's admit it, we all have been through a time when we relied on acronyms and abbreviations to display particular emotions. These days, you have plenty of emojis to add flair to electronic messages.
Not only emojis, but we now also have avatars representing ourselves in social networking & instant messaging platforms. In this article, we will talk about emojis and how to install new emojis on an Android smartphone.
Regardless of your messaging app, the popular Gboard app for Android provides you with tons of emojis to use in text messages. Emojis have the potential to make a dull conversation interesting and exciting.
However, the problem is that sometimes users may want to install new emojis on their Android. You may have seen some of your friends using a new emoji in the chats, but your Gboard app doesn't have it.
Ways to Get New Emojis on Android 
In such situations, you need to look for ways to install new emojis on your Android smartphone. You can do quite a few things to get new emojis on Android; we have shared some below.
1. Update your operating system
Well, with every Android version update, Google introduces new emojis. You will find the new emoji on the Gboard or any other keyboard app for Android.
However, if your Android version is outdated, you will probably miss out on the new emojis. So, if you want to install new emojis on Android, the very first thing you should do is update your smartphone.
Android version update will also rule out modern emoji compatibility issues. So, if you often see the 'OBJ' placeholder on apps or sites, you need to immediately update your Android operating system. Here's how to update an Android phone.
1. First of all, open the Settings app on your Android.
2. On Settings, scroll down to the About device and tap on it.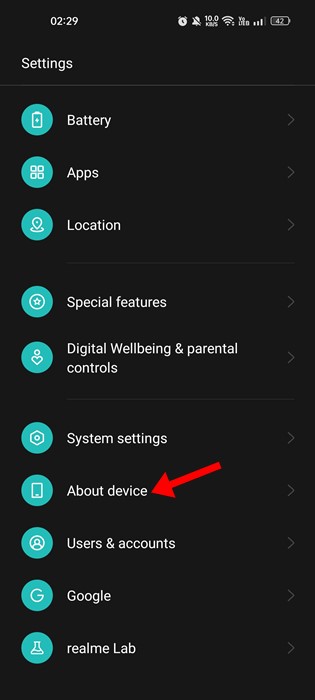 3. On the About device, tap on the System update or Update.
That's it! Now your phone will check for available Android version updates. If it finds any, it will be downloaded and installed automatically.
2. Update the Gboard App for Android
Well, Gboard is the stock keyboard app for Android. It doesn't matter whether you are using SMS or messaging on any instant messaging app; your phone will use Gboard to show you the keyboard and emojis.
So, if you want to install new emojis on your Android phone, you should always keep your Gboard app up to date. To update the Gboard app for Android, open the Google Play Store and search for Gboard.
Next, open the Gboard app from the list of results, and tap on the update. This will update the Gboard app on your Android smartphone.
3. Use the Emoji Kitchen feature of Gboard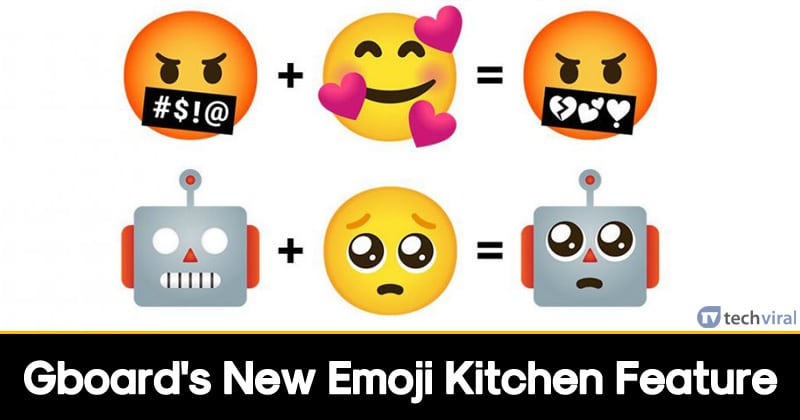 If you don't know, Emoji kitchen is a Gboard exclusive feature that allows you to express yourself to others better on the internet via emojis.
The feature basically lets you combine two or more emojis. You can put one emoji's emotion on another emoji's shape. Not only that, but Gboard will also suggest some emoji mashups based on the emojis you've selected.
We have already shared a detailed guide on creating emoji mashups using Gboard on Android. It's a great feature, and everyone should know how to use it on Android.
4. Create Your Own Emoji on Android
If you want, you can create your own emoji on your Android smartphone. It's easy to create your own personal emoji on an Android smartphone.
And you have many apps to do that. One of the most popular apps for creating your own personalized emoji is Bitmoji. You can create your Bitmoji avatar and use it on any messaging app.
You can check our guide on how to create emojis on Android to know about how to use Bitmoji avatars. We have also shared a few other apps on that guide that lets you create your own emoji on Android.
5. Use Emoji apps for Android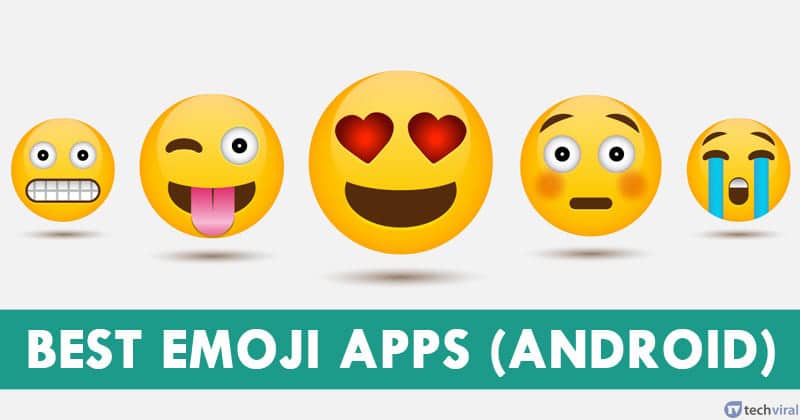 Both emoji apps and emoji keyboard apps are the same things on Android. You can use them to get the latest emoji on your Android without updating any app or Android software.
There are quite a few emoji keyboard apps for Android available on the Google Play Store that provides you with more emoji than Gboard. Most emoji apps are for Android and free to download and use.
So, you need to check our guide emoji apps for Android and pick the app that suits your need. After installing the app, set it as your default keyboard app, and you're good to go.
So, these are the few best methods to install new emojis on an Android smartphone. If you need more help installing new emojis on Android, let us know in the comments. Also, if the article helped you, share it with your friends.