Everyone has used Microsoft's Internet Explorer once or even for downloading other browsers for Windows. Now, after its discontinuation, a fan has made a memorial for the late Internet Explorer.
Recently, Microsoft has released a new update for its Xbox PC app, which includes a bunch of new features and fixes, but mainly it introduced a new Game performance indicator for downloading the game.
Internet Explorer Has Tombstone With Humor Mark in South Korea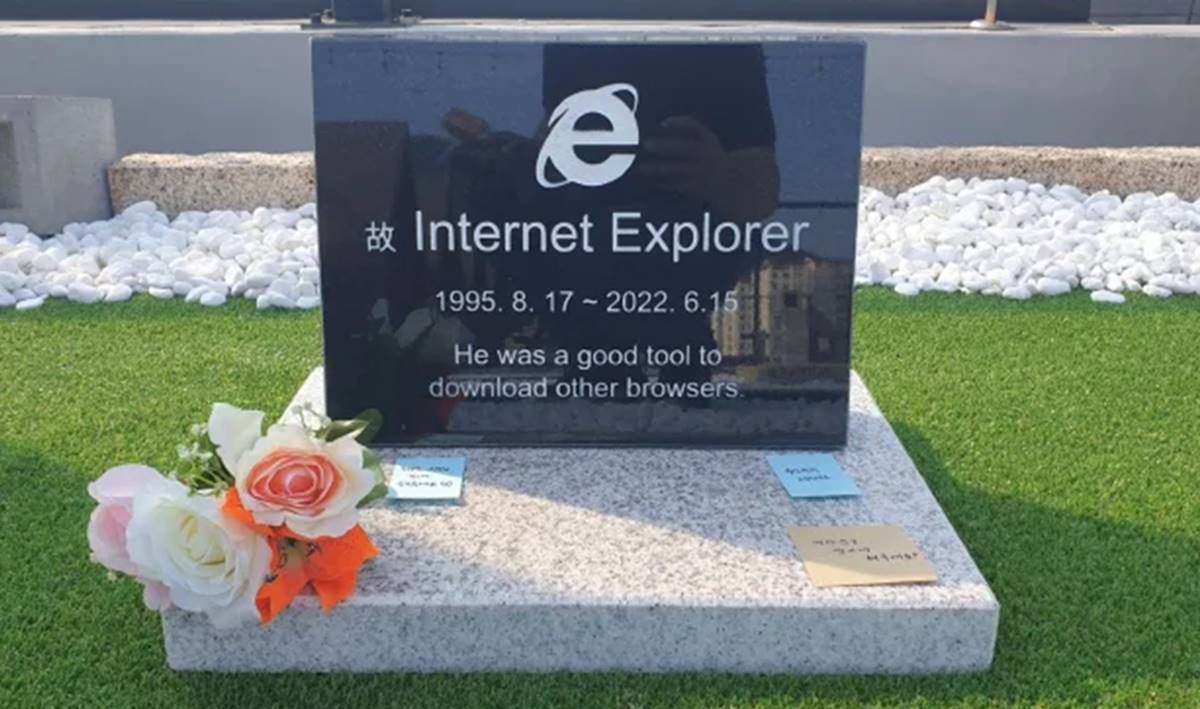 Internet Explorer was an old browser that was always seen behind the latest browsers. Even the company tried to make it better for users with Internet Explorer 11, but the efforts didn't outlast.
So It is not surprising that Microsoft dropped support for it after 27 years, but some fan takes it deeply. A South Korean software engineer for Microsoft, Jung Ki-young, gives tribute to IE with a humorous tombstone.
This tombstone is trending over the internet due to its epitaph, which reads, "He was a good tool to download other browsers".
Windows users know it was never comfortable to use, so users only used it for downloading other browsers such as Google Chrome.
According to , Jung Ki-young has spent 430,000 won (around $330) on design, and as Microsoft announced its discontinuation in 2021, so Jung ordered a headstone for the web browser before the date.
The memorial is located in the South Korean city named Gyeongju, and if we talk about the exact location, it can be found on the roof of Jung Ki-young's brother's cafe.
Microsoft has shifted the Internet Explorer users to its Edge browser by default, and the company also said that the Edge browser is the future of IE.
It seems fair because Microsoft Edge is getting popular. Some months earlier, it gained a lot of users and became the second most popular desktop browser with nearly 10% of capitalization.