Apple iOS 9 Packed with Security Updates Will Support Older iPhone Versions Too
Today we are here with the discussion on Apple iOS 9 operating system to bring new security features, music App and may support older iPhones including 4s. As we know apple(ios) is very much popular in all over the world and more than billion of people are using apple devices today. And apple is always releasing new updates for its ios devices regularly. As there is ios version 9 is going to release by soon. And today we have related report about ios 9. As according to our report the ios 9 will support all the devices above version 4. As the above devices include 4s,5,5s,6,6s and all other models of iphone. This update is having lots of new feature and mainly concentrate thing in this is security factor. so just read out the below post to have a complete overview about this update.
Apple iOS 9 Packed with Security Updates Will Support Older iPhone Versions Too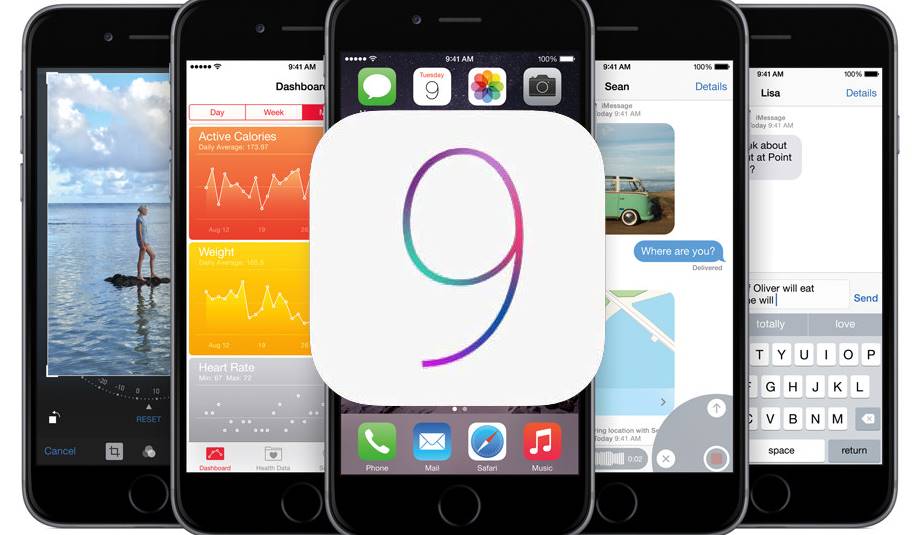 As you know in the previous updates the devices like iphone 4s was not supported for the latest update, but now the first time all the older versions of iphone including older iphone s such as iphone 4s will get the advantage of this update. Now the apple is working on better performance and the stability factors with the better features for their users.
In this update there will be new security features, music App and lots more and which may be including the very older versions of iphone too. The security factor is now becoming the basic need for every OS development network and similarly apple works on it in its new update ios 9. And it is also found that apple jailbreak community is having great test on its ios 9. So you can think about the security that you will get in this update.
There is also reports about the new security feature "Trusted Wi-Fi" which is going to add in the update of ios next year in its ios X update. And this feature will be greatly helpful in cyber security as this will allow all mac and ipad device to connect with trusted wifi that is more secure to access.
so above discussion is all about Apple iOS 9 to bring new security features and support for older iphone versions. As all the apple device users are eagerly waiting for this update as this update will improve the security and with the cool music interface in it. Hope you like our discussion on upcoming ios 9. Don't forget to share it with your friends.