In this cyber world, security is always a priority in any region. And securing your details is always one of the biggest concerns.
And today, while using smartphones, securing data and personal details has become necessary. You may find many ways to secure your media files on your iPhone, but what about the notes that include your personal data that you might not want to share with others.
Steps To Lock iPhone Notes with Touch ID or a Password
So here we have a cool method that can help you to secure your notes with a touch ID or a password. Yes, it's possible using a very simple method we will discuss here. So have a look at the complete guide discussed below to proceed.
1. First, you need to ensure your iPhone is running iOS 9.3, as the method, we will discuss right here will work on that version only.
2. Now open the notes, tap on the note you want to secure, and then click the share button there.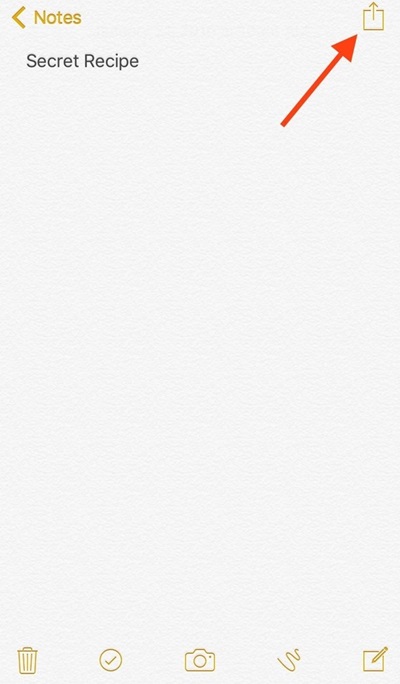 3. Now select the "Password Protect Note" option there.
4. Now there is a password to secure your note and a better hint to recognize the password in case you forget it.
5. You can also select Use Touch ID, which will make the notes more secure as the password can be cracked, but touch id is the best way to secure, so use the one you want.
6. The password you will set will automatically get assigned to other notes too.
That's it. You are done. Now your notes are protected with security by any password or the touch ID you used.
So above is all about how to lock iPhone notes with Touch ID or a password. With this method, you can easily secure your privacy by securing all the notes using password protection or the touch id password, which is a better way of securing. So try this out. I hope you like this, do share with others too. Leave a comment below if you have any related queries about this.