Using this method you can disable all the networks like cellular data connection, Wifi, GPS, NFC and bluetooth etc in your device when the screen is off. So have a look on complete method discussed below to proceed.
[dropcap]Y[/dropcap]ou must had tried lots of cool tutorials to boost up your android battery and we had also discussed so many guides that helps you to reduce battery consumption in your device. And today we are here with a advance way to greatly reduce the battery consumption in android device.
How To Make Network(Cellular, WiFi, GPS, NFC, Bluetooth) Off While Screen Is Off
The method is quite simple and just need a rooted android device that will allow Xposed installer to run on device. And after having Xposed installer you will be using a Xposed module app that is Gravity box that will help you to merge up functionality of all other cool modules and fully customization of your android device. So follow up the complete steps below to proceed.
Steps To Boost Up Android Battery Using Smart Network Module:
1. First of all you need a rooted android as Xposed installer can only be installed on a rooted android, so Root your android to proceed to install this tweaker.
2. After rooting your android device you have to install the Xposed installer on your android and thats quite lengthy process and for that you can proceed with our Guide to Install Xposed Installer On Android.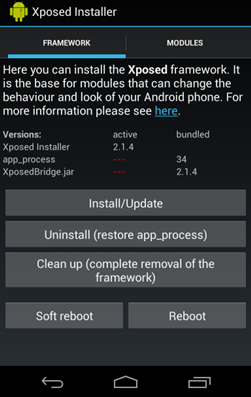 3. Now after installing the Xposed module you need a cool Xposed module that is Smart Network the cool module that will disable all the networks when the screen is  off.
4.  Now install the app and then in Xposed installer activate this app and after that you need to reboot your android device for the proper working of the module in your device.
5. Now launch the app after your device is rebooted and then in the app you will see the list of network that you want to switch off when the screen is off, so manage them  accordingly to your need.
6. Thats it you are done, now all these network will get off when the screen is turned off and this will going to save lots of battery life of the device.
Also Read: How To Record GamePlay On Android
So Above is all about How To Make Network(Cellular, WiFi, GPS, NFC, Bluetooth) Off While Screen Is Off. So use this cool method and and you will gonna save lots of battery consumption and it will make your android battery last long. Hope you like this cool tutorial, do share with others too. Leave a comment below if you have any related queries with this.