Android is indeed a great mobile OS, and rooting makes it exceptional as you can do many things on your device that you can't without rooting. Rooting voids the warranty, but it gives you administrator access to your device.
Till now, we discussed lots of cool rooted Android tricks, and we are going to share an excellent trick that will allow you to boot your Android faster. Some Android devices take minutes to start, which often bother users.
Also read: How To Wirelessly Share Data Between PC & Android
Steps To Make Your Android Boot Faster
So, here we have shared few best methods to make your Android boot faster. So have a look at the complete guide discussed below.
1. Clean Your Homescreen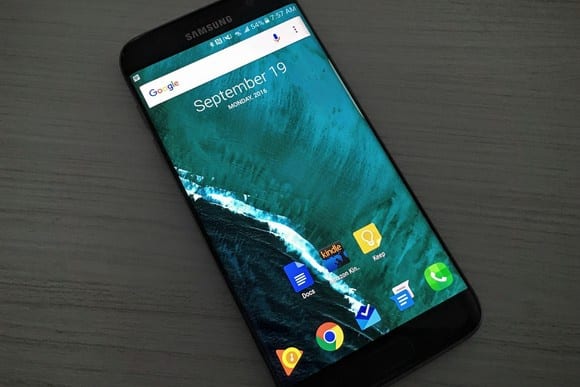 If the home screen of your Android device is messed up with lots of useless stuff like app icons that you don't use, useless widgets that make no sense, live wallpapers, etc., then it's obvious for your Android to slow down.
Therefore, make sure to make your home screen as clean as possible. You could limit your widgets to make the home screen less cluttered.
2. Disable Unused apps
Few apps are meant to run at the startup. That's the main reason why your devices take a much longer time to startup. These apps run in the background and check for updates. You need to find and uninstall those apps.
You can visit Settings > Apps and scroll down to the list of apps. If you find any app that you no longer need, then uninstall it.
3. Turn Off The Auto Sync
Auto-Sync is one of the most useful features that help to pull data from different accounts. However, the auto-sync feature has a big impact on performance.
It can kill your smartphones' performance as well as battery life. So, make sure to disable the auto-sync feature from Settings.
4. Avoid Android Launchers
One of the key benefits of using an Android operating system is the launcher apps. The Android launcher can transform the look and feel of the entire Android operating system.
There are tons of Android Launcher apps available on the Google Play Store which are free to download. However, these launcher apps significantly affect battery performance and startup.
Android Launchers can delay the startup time because it launches its essential components. So, if you want to improve the startup time of Android, then you need to avoid launcher apps.
5. Clean the Internal Storage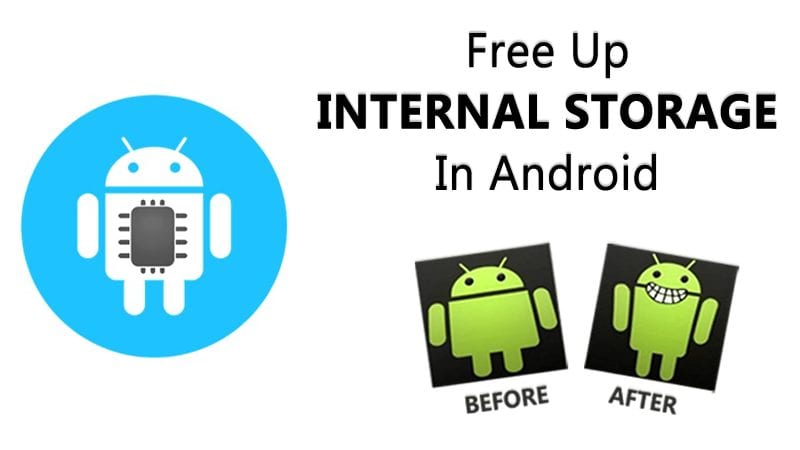 Well, those days are gone when Android games just needed less than 300 MB to install on your smartphones. These days, games can consume up to 2GB of internal storage. For example, the popular game BGMI Mobile takes approximately 2.5GB of free space to install on Android.
Cleaning up the internal storage can greatly affect system performance. You will feel a noticeable difference in speed after clearing up the storage. So, to reduce the startup time, you need to clear your internal storage as well.
Well, you can even rely on some third-party apps to speed up the boot time of your Android. Below, we have listed some of the best Android apps to speed up the boot time.
Simulates a reboot by closing/restarting all core and user processes (configurable) and thus frees up memory.
Your phone should be much snappier after using Fast Reboot. It also includes an option to automatically perform a "fast reboot" every time you unlock your device.
This app has some excellent features to help you quickly and efficiently manage your Android smartphones and tablets. Assistant for Android is one of the most powerful and comprehensive management tools to improve Android phone's performance.
It speeds up your phone's running speed and saves battery. It also comes up with an option to manage your startup. You can easily customize your startup with the help of this app.
If you are looking for any tool app for your phone or tablet to clean up clutters, free up storage space, speed up slow performance, uninstall or move apps, manage stored files, extend battery life, protect privacy, then you need to install this app.
You needed a rooted Android device to disable system apps to start at the time of booting. This feature will shorten the starting time when the device is switched on.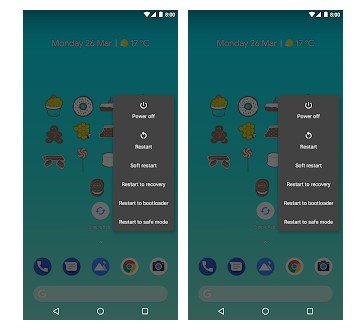 This lightweight application gives you all the shortcuts for a reboot, quick boot, reboot to recovery, reboot to bootloader, and safe mode. You need root permissions, and you're good to go. In addition, this app significantly shortens the starting time when the device is switched on.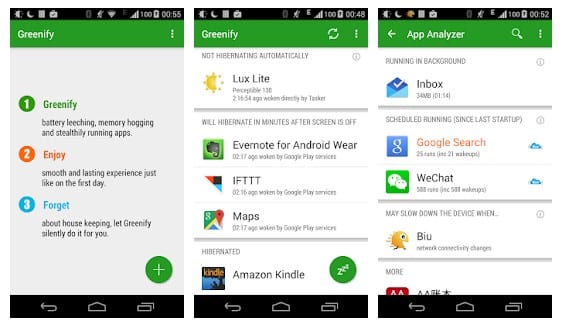 It is one of the most download apps which works best with rooted Android smartphones. The app helps users to identify and put the misbehaving apps into hibernation. You can check which app is slowing down the startup and can disable them with the help of the Greenify app.
So above is all about Making Your Android Boot Faster. I hope this article helped you! Please share it with your friends also. If you have any doubts related to this, let us know in the comment box below.