Microsoft had finally announced the much-anticipated desktop PC named Surface Studio at its Surface Event. Surface Studio is Microsoft's first ever desktop PC.
The Wait Is Over! Microsoft Launches Its First-Ever Desktop PC
We must be aware of Microsoft's Surface series which includes tablets, Laptops. However, there is no all-in-one desktop. Microsoft had finally planned to expand its surface line of computers. Microsoft launched it's first all-in-one desktop PC which is known as Surface Studio.
Microsoft corporation had officially unveiled Surface Studio on Wednesday and it's their first-ever desktop computer. If we take a look at its name "Surface Studio" we will not hesitate to assume that it is meant for the "creators". It is centered on running high-end software like Photoshop, Maya, and many other editing tools.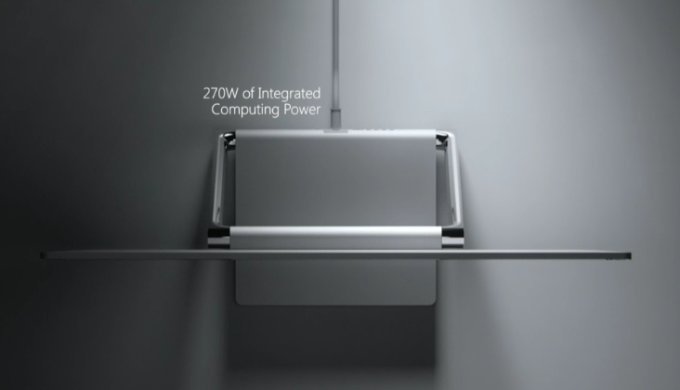 Surface Studio is powered by Microsoft's PixelSense and Truecolor technology. Moreover, it carries a thinner LCD monitor ever built with 1.3mm thickness. The screen is 28 inches big and it houses 13.5 million pixels which are 63% more than a 4K television.
Microsoft's Surface Studio has 2.1 Sur road speakers and a forged aluminum enclosure. Believe me! this product looks simply beautiful on every section. Let's know its specifications. It comes up with Core i7 Quad-core processor compiled with 32GB of RAM. It has inbuilt NVIDIA GeForce GRX 980M Graphics card apart from this it has dual cooling fans, HD camera etc.
New Surface studio also comes with a new input device called Surface dial which actually looks like a gray hockey puck. You can plant it on the screen and have radial controls magically appears which can provide various controls. The new Surface Studio is available for pre-order from 26th October at the price of $2,999
https://www.youtube.com/watch?v=BzMLA8YIgG0
Do you find Microsoft's new Surface Studio useful? Share your thoughts with us in the comment section below.