If you have been using Android for a while, you might know the media player app MX Player. MX Player is one of the best and top-rated media player apps on the Google Play Store.
The great thing about MX Player is that it supports almost all major video and audio formats, including AC3. Apart from that, it has a clean and lightweight user interface, making the app stand out.
However, MX Player is only available for Android, with no alternative for it on Windows. This is why Android users often search for MX Player download for PC, MX Player for Windows, etc.
So, if you have been searching for the same thing, you need to read the entire article. In this article, we have shared a few best methods that would allow you to run MX Player on Windows 10.
MX Player for PC Download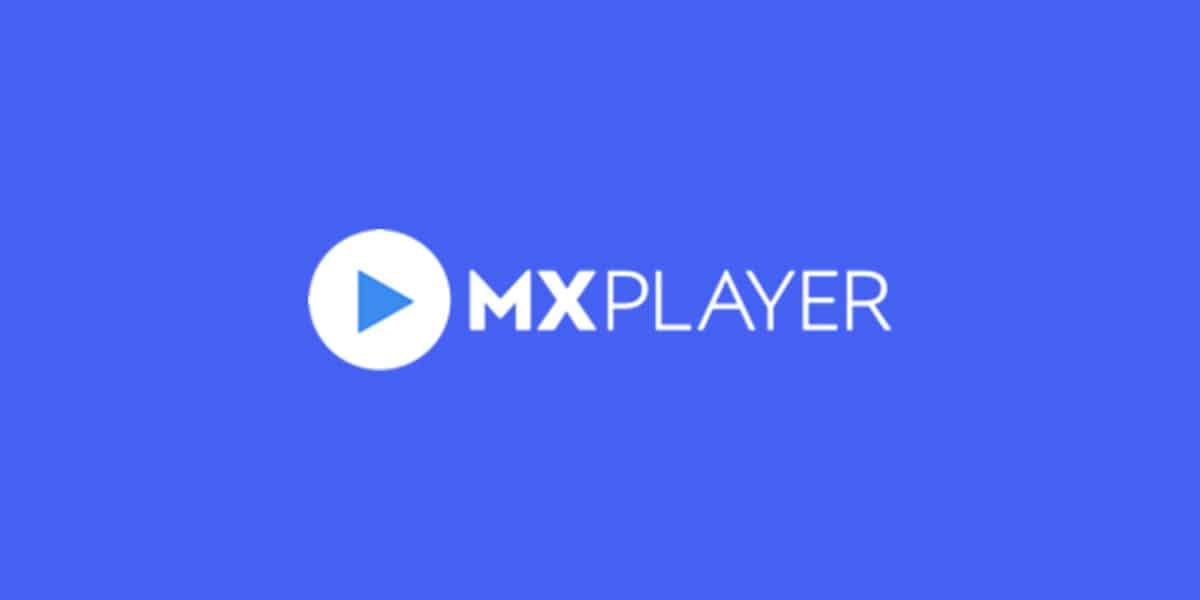 MX Player packs almost every feature that a media player for the computer should have. You won't believe it, but the Android media player can compete with the VLC Media player on Windows.
However, the company behind MX Player, J2 Interactive, hasn't yet released the computer version of MX Player.
So, to run MX Player on a Windows computer, you need to consider some alternative methods like using an emulator, remix OS, etc. Below, we have shared two best ways to help you run MX Player on Windows.
Features of MX Player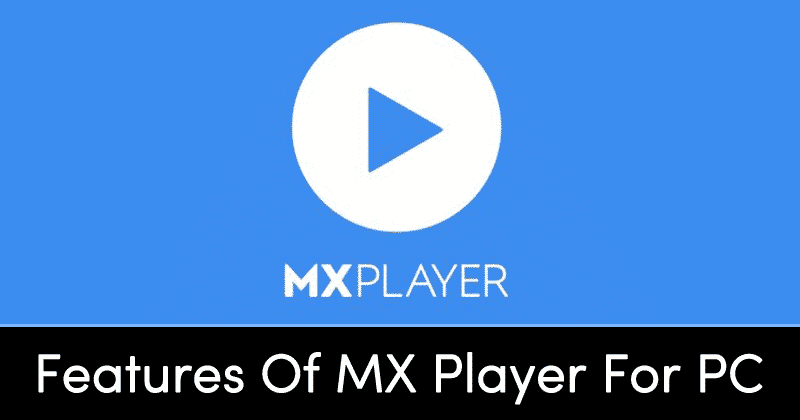 Before sharing the methods to install MX Player on PC, let's know some of the key features of Android's popular media player app.
MX Player supports many file formats, including AC3, MP3, AAC, etc.
This is the first media player app that supports multi-core decoding.
The interface of the MX Player supports gestures. For example, you can pinch to zoom, zoom, pan, etc.
The media player app for Android also got subtitle support as well.
MX Player for Android also got codec support.
Download and Install MX Player For PC Windows 10
Since we will be using Android emulators to run MX Player on PC, we need to have the working apk file of MX Player. You can grab MX Player installation files from third-party app stores such as ApkMirror.
1. Download MX Player for PC using BlueStacks
Well, plenty of Android emulators are available out there that can run Android apps on PC, like BlueStacks, Memu, Nox Player, etc. For the complete list of Android emulators, check out our article – Best Android Emulators.
You need to pick any of the emulator apps listed in the article. Below, we are sharing the method of using the BlueStack emulator. You need to implement the same thing on other emulators as well.
1. Download and install the Bluestacks App player on your computer.
2. Now open the emulator, and click on the Google Play Store.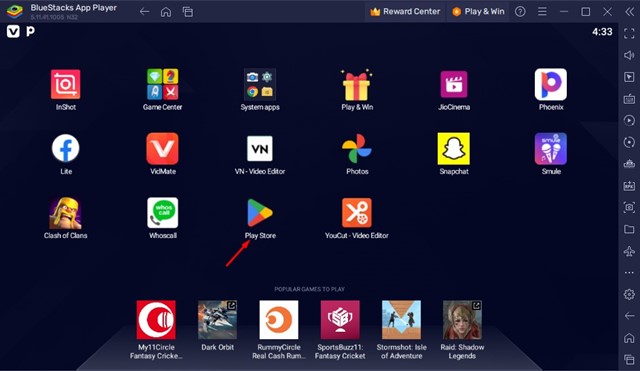 3. Next, on the Google Play Store, search for MX Player and open the relevant app listing.
4. On the MX Player App listing page, click the Install button.
5. Now, you need to wait for a few seconds until the app installs on your computer.
That's it; you are done! This is how you can use MX Player on PC by installing Bluestacks. If you want to try other emulators, then you need to sideload the MX Player apk file on the emulator.
2. Download MX Player PWA on Windows
PWA or Progressive Web apps basically convert websites into an app on your desktop. Since MXPlayer has a web version, you can install the web version on your PC and use it as an app. Here's how to download MX Player PWA on Windows.
1. First, open the Google Chrome browser on your computer.
2. Next, visit mxplayer.in and sign in with your account.
3. Now click on the three dots at the top-right corner.
4. From the list of options that appears, select More Tools > Create Shortcut.
5. On the Create Shortcut prompt, check the 'Open as Window' and click the Create button.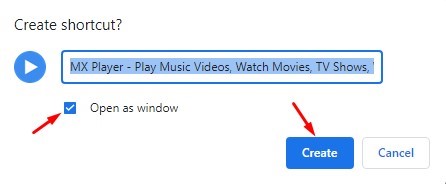 6. Now, move to your desktop screen. You will find the MX Player shortcut. Just double-click on the shortcut to run MX Player on PC.
That's it! This is another way of downloading MX Player on Windows. This one basically converts the web version into an app and installs it on your device.
3. Using Remix OS
Remix OS is another best option to run MX Player on PC. Remix OS is an operating system that is based on Android, but it's not an Android emulator.
The best thing is that the Remix OS uses all your system resources, so every app and game runs at maximum capability on Remix OS.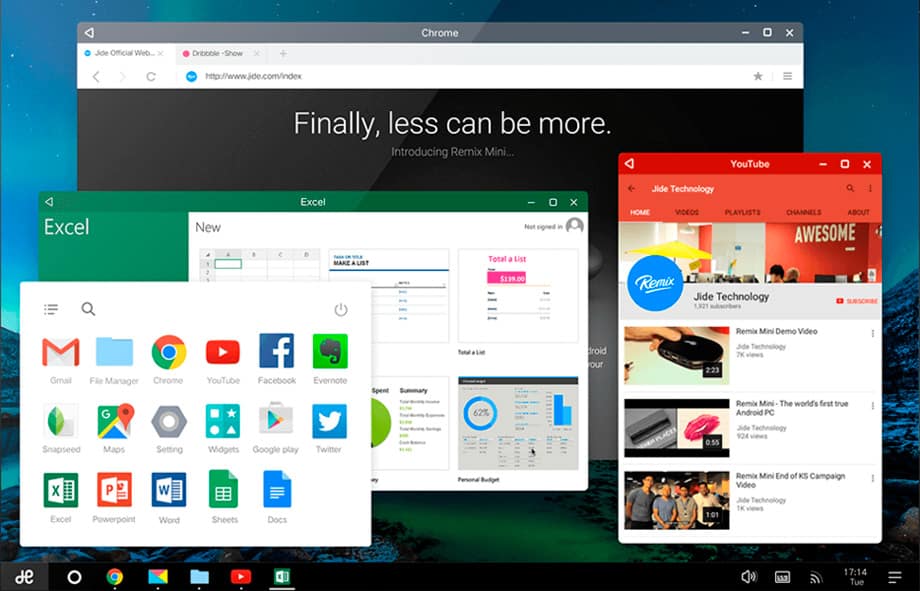 Installing Remix OS on a computer is also a complicated process, but the results are well worth it. To install Remix OS on PC, follow our guide, How to Install Android Remix OS on Your PC.
Once installed, you need to boot into the Remix OS, and you will see an interface exactly like Android. From there, you need to download the MX Player Apk file and install it.
So, this is how you can download & install MX Player on PC7. I hope this article helped you; if you have any other doubts, let us know in the comment box below. Also, make sure to share the article with your friends.