As Netflix is working to uplift its game division, so it is now adding a new feature for gamers. Netflix subscription holders can get a Gamertag-style username and use it in mobile games.
The company has recently also acquired its first game studio, which means in the future, we will see more enhanced original games from it, and it is now introducing another way to show yourself in the games.
What Does Netflix Game Handle Do?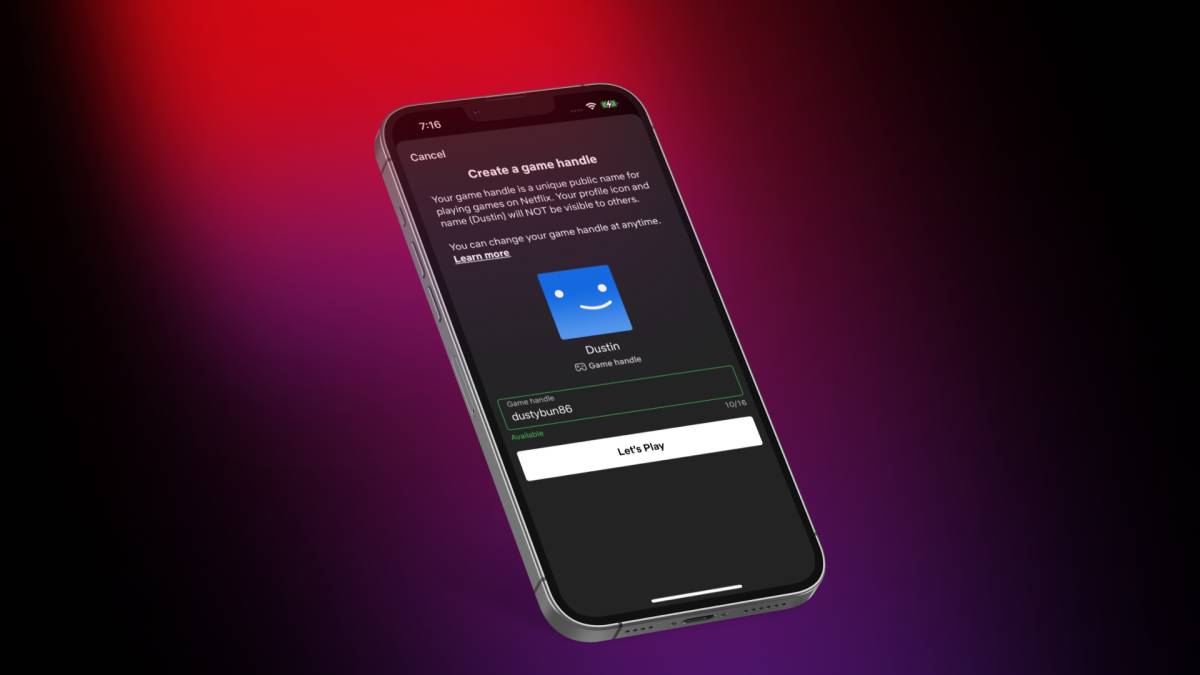 On Tuesday, Netflix announced this ability via a new blog post that revealed every possible detail about it. Creating this game handle gives users a more customized game experience.
As we all know, the game handles are common things for the games that prevent revealing users' original profile icons and names. Instead, it will show unique names like usernames we use for Instagram accounts.
Besides, Netflix also now has multiplayer games with online leaderboards, and some games are coming later this year where Netflix has to show your names there, and now you can get this game handle.
This feature is available on both iOS and Android devices, but creating it on platforms has a different process so let's discuss it.
How To Create Netflix Game Handle in Android & iOS
On an Android device, you can simply create it from the games tab in Netflix's navigation bar, where you will see a banner that states, 'Create your Netflix game handle'.
And for iOS users, it is not available directly because the app for iOS doesn't have a game tab, and they can create it within leaderboards of games like Dominoes Café and Lucky Luna.
Netflix has just launched this feature, which means there might be a higher chance that you will get some unique username before someone else, so go now and get your unique username for Netflix games.