OnePlus co-founder Carl Pei's popular brand Nothing would soon introduce its next smartphone from the main lineup, which would be called Nothing Phone (2).
And this information hasn't come from any leaker or tipster as the company has officially revealed its teaser on its brand website's top banner; that's why it is worth discussing, so let's begin it below.
Nothing Phone (2): Everything We Know So Far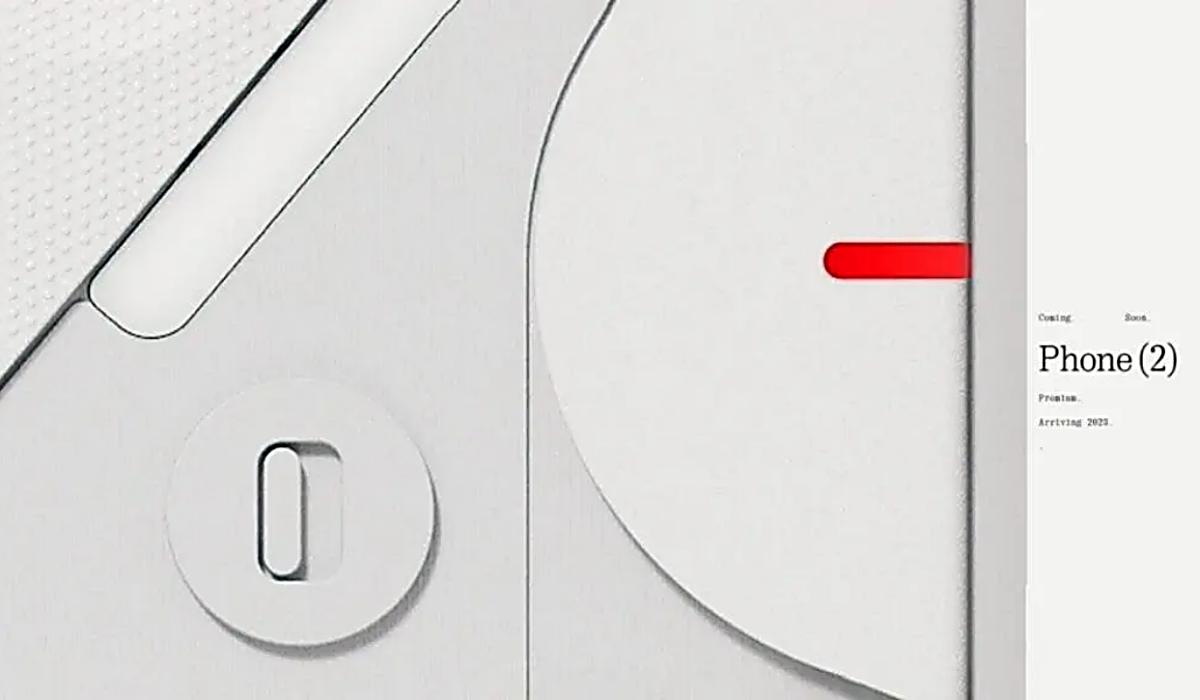 With the announcement of Phone (2), the company also released a teaser that shows the sneak peek of the new transparent rear panel, which seems identical to Nothing Phone (1).
As there are not many details so we can only see the texturized area with sloping lines and circular shapes like Phone 1's transparent rear panel. And there is also a video recording indicator with a red LED.
As we all know, last year's Phone 1 had a standout element which was the "Glyph" lights on the back, and Nothing Phone 2 will get the same glyph lights in white but with the new placement design and features.
Premium.

Phone (2) is coming summer 2023.

Sign-up for updates: https://t.co/FEJL4Jb2Aw pic.twitter.com/Nj8YONbYvm

— Nothing (@nothing) May 3, 2023
However, the tweets from the company on Nothing Phone 2's confirmed some minor but important details, such as the Nothing Phone 2 will be equipped with premiums.
And Nothing also offers a signup page that will show even more details about the Nothing Phone (2) in the upcoming weeks.
Specs
Nothing Phone (2) will be powered by the Snapdragon 8+ Gen 1, as Qualcomm's Alex Katouzian revealed in a congratulatory post on LinkedIn.
And it is also expected to arrive with 12GB of RAM paired with 256GB of onboard storage, and Nothing seems to be upgrading battery capacity compared to Phone (1) with a 5,000mAh battery.
Release Date
On the website, the company mentioned that this smartphone will enter the market soon, and there are rumors that Phone (2) will also enter the U.S. market with its launch.
Besides, many tweets have pointed out that this smartphone's launch won't take much time as it is expected to get launch this summer, and maybe the month would be July.