Finally, Nvidia revealed its GeForce RTX 4070 Ti at CES 2023 event in Las Vegas. And it wasn't shocking that it was rebranded version of its unlaunched 12GB RTX 4080.
The company hasn't wasted its unlaunched 12GB RTX 4080; instead, Nvidia rebranded it, but the best part is that it decreased by $100 on its MSRP. Let's delve into all details below regarding it.
Nvidia RTX 4070 Ti Starting At $799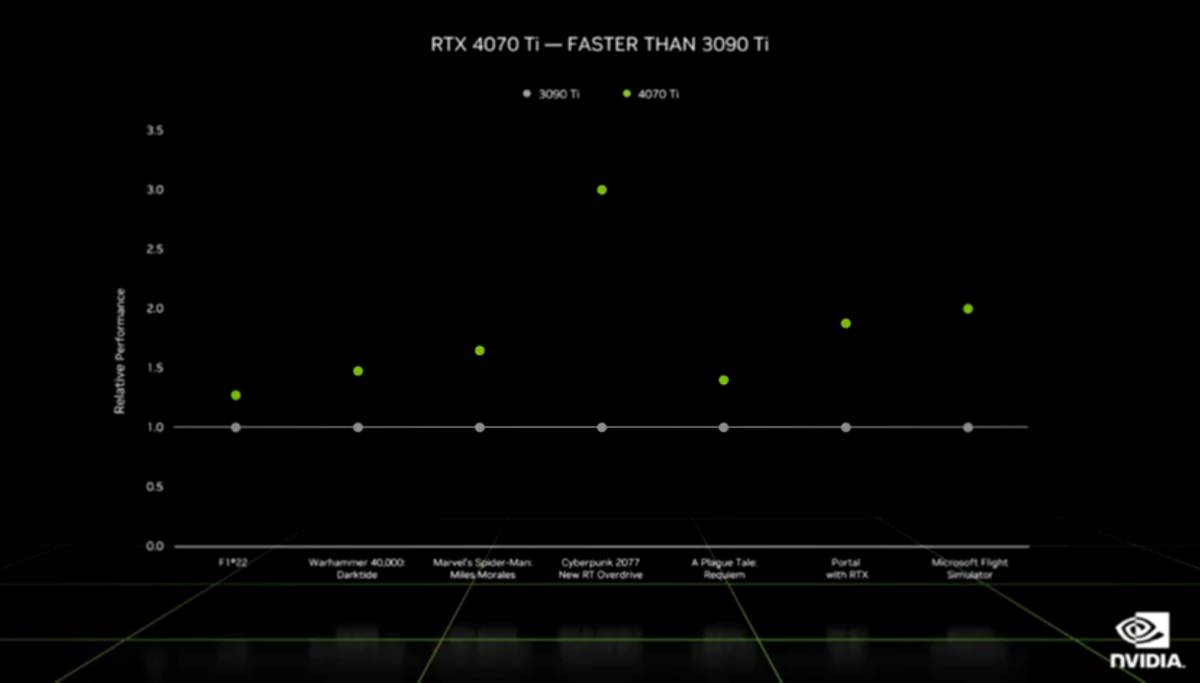 The company has revealed the awaited GPU of the RTX 4000-series, and it becomes interesting as it has DLSS 3 enabled, which was unsupported on even 3090Ti and Ada Lovelace advancements.
Now let's talk about its specs, which we have already seen in the leak report and 12GB RTX 4080 announcement. As we all know, this graphic card has 12GB GDDR6X memory which was planned for another card; luckily, it wasn't decreased by the company.
The GPU has 7,680 CUDA cores that allow reaching a 2.61GHz boost clock which is ultimately enough for hardcore gamers.
If we talk about its performance, so Nvidia claimed that RTX 4070 Ti is about three times faster than RTX 3080. And it is said to be even faster than the RTX 3090TiA
Besides, it has DLSS 3 enabled, that have deep-learning frame generation technology that will generate additional frames in supported games to make the experience faster and smoother.
Apart from all the gaming improvements, the graphic card also includes enhancement in the media encoder with AV1 encoding support, improved ray tracing performance, and better efficiency.
Price & Availability
The 12GB RTX 4080 was set to launch at $899, but the rebranded RTX 4070 Ti will cost $799 only as the company decreased the $100 on it, and it will be available to buy from January 5 onwards.
Nvidia is not going to launch a founder edition for this GPU, so it will be available from board partners such as ASUS, Colorful, Gainward, GALAX, GIGABYTE, INNO3D, KFA2, MSI, Palit, PNY, and ZOTAC.