OnePlus has finally revealed a big update regarding the OnePlus 11 series' first smartphone's launch, and it also noted some details about the OnePlus Buds Pro 2.
The company has announced an event called Cloud 11 to launch the OnePlus 11 series and OnePlus Buds Pro 2, or we will get some more new announcements. Let's delve into more details below.
OnePlus Cloud 11 Event: All Details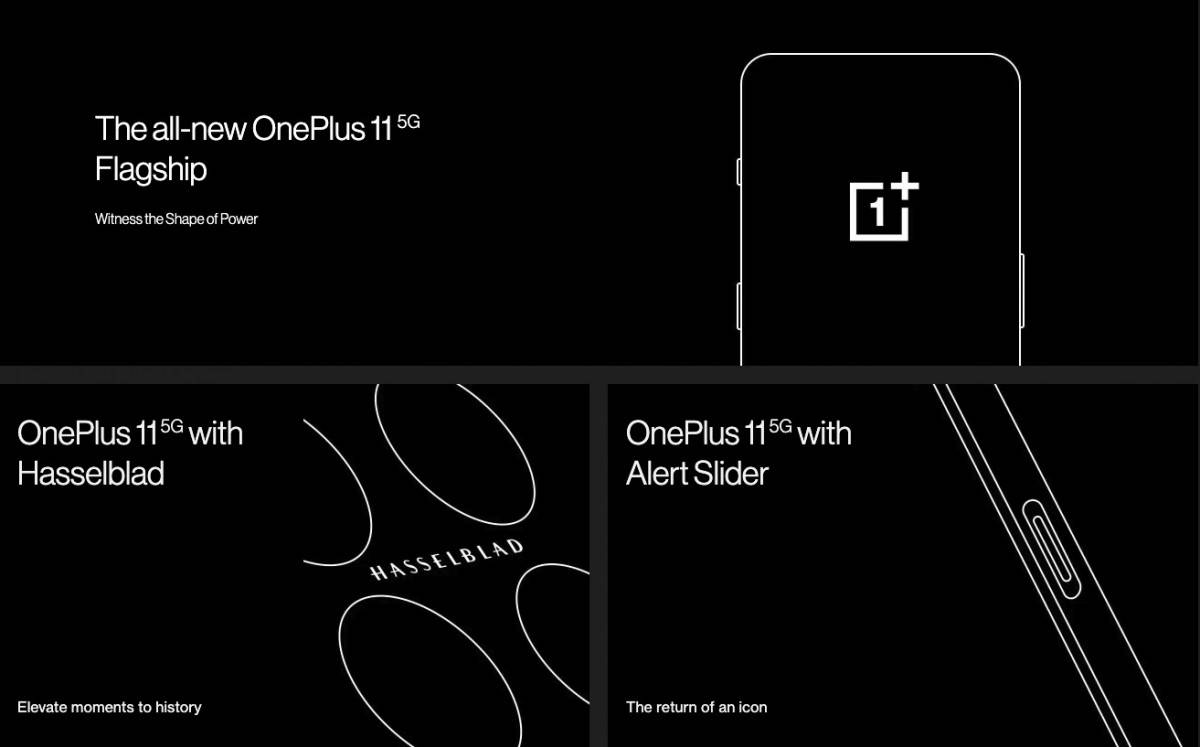 As you get the view from the above details, OnePlus is launching its latest flagship smartphone and buds via a global launch event, but it usually doesn't do it with a worldwide event as it is doing this time.
While it is already confirmed, it will be a global launch, or may its launch in China will get a little earlier.
The Cloud 11 event is set to take place on February 7th, and as it is an in-person event so it will take place in New Delhi, India, and the event timing is 7:30 PM IST / 9:00 AM PT / 6:00 AM PT.
The company hasn't revealed many details about the smartphone or buds but specified some of the features of the OnePlus 11 smartphone, which were already noted in the leaks.
As you can see, the above image, which is taken from its event's page and notes that the OnePlus 11 5G will arrive with an AlertSlider, and its camera system will be co-powered by Hasselblad.
OnePlus's latest launch, the OnePlus 10T, didn't have this Hasselblad branding, and it also didn't have an AlertSlider, but it is now coming back with the OnePlus 11 lineup's first smartphone.
Besides, it is already confirmed that this smartphone will be powered by the latest Snapdragon 8 Gen 2 chipset, with that it will also feature up to 16GB RAM and 512GB storage,
Also, the earlier leaks have pointed out that it would have a 6.7-inch screen with a 120Hz refresh rate and would support 100W fast charging.