Today we are going to share a useful trick on protecting your email's with the password. Follow the full post to know about it.
[dropcap]G[/dropcap]mail is very successful mailing network. Today various people are are using Gmail account daily to send and receive emails. And further, more than billions of users are there on Gmail who everyday use this mailing services.
Also Read: How To Undo Sent Email In Your Gmail Account
But you have no encryption advantage there for every email you sent or received. As if any of receiver or sender account got hacked then your personal credentials might get leaked out. So to overcome this we are here with How To Password Protect Emails in Gmail. With this method, you can also encrypt another mail also like yahoo and outlook etc. So proceed with this encryption trick below.
Also Read: Top 10 Best Tips To Protect Your Gmail Account From Hackers
How to Send Encrypted or Password Protected Emails In Gmail
Protecting your emails with a password will benefit you lot to guarantee your privacy from sender end to receiver end. And to implement this we have another mailing service available that will password protect your emails. So proceed with this method below.
Steps To Password Protect Emails in Gmail:-
Step 1. First of all, you need to download and install an extension Mailvelope that will help you to password protect your Gmail emails.
Download Mailvelope For Google Chrome Or Mozilla Firefox.
Step 2. Now this extension will get added to your browser and you will see a notification regarding this. And a lock sign icon will get added to your chrome or Mozilla.
Step 3. Now open your email account where you want to protect your email. Now click on the lock icon at the top right corner of your browser. Click on add button there and then click on generate key there.
Step 4. Now you will see the screen like below and fill up the details of your account and also you can alter another option too according to your wish.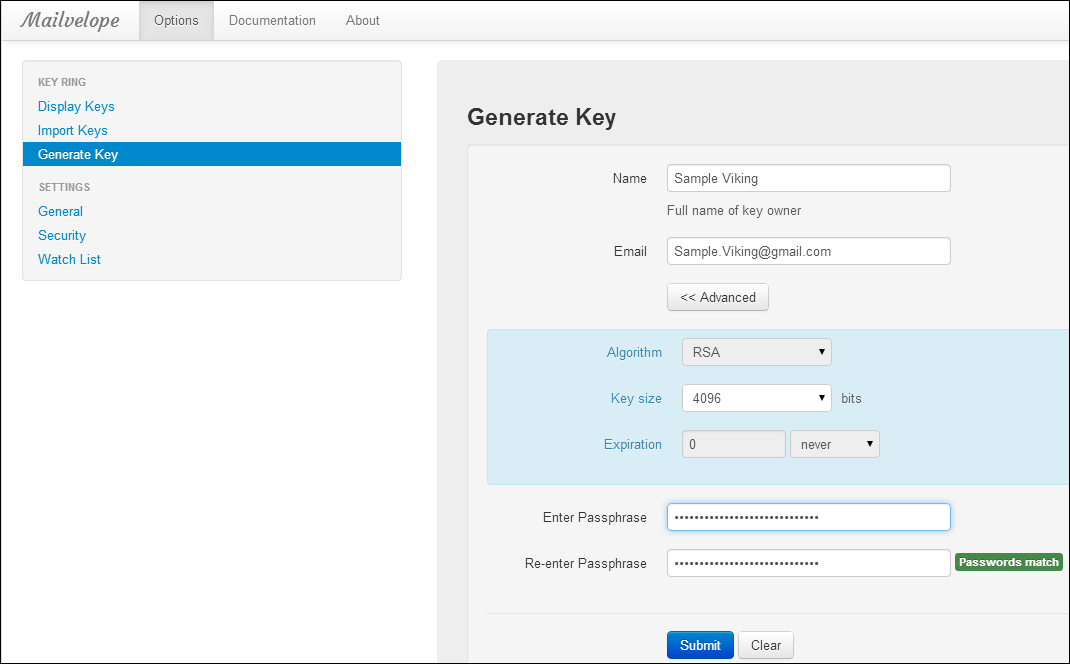 Step 5. Now at the receiver end, there will also need this extension to unlock your emails with the key you have set and by this, your emails will get secure.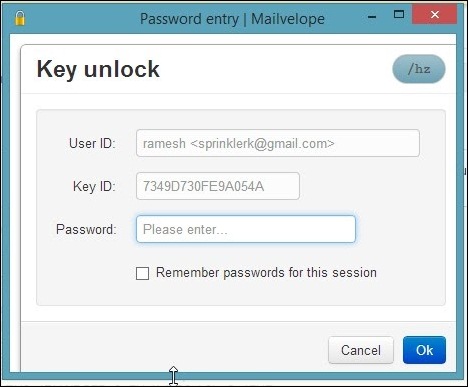 That's it! you are done, Now you will no need to worry about your sensitive data as it gets encrypted with this method.
Also Read: How To Select All Unread Mails As Read In Gmail
So beyond is all about How To Password Protect Emails in Gmail. With this you will defend your private data that you send through emails with others and as an extra protection will get implemented with every email you had sent. Hope you like the discussion, don't forget to share it with others too. Leave a comment below if you need our help at any step.