[dropcap]P[/dropcap]UBG Lovers from all around the world have been waiting for PUBG Lite to arrive for the PC. Thankfully, the wait ends here as PUBG Corporation has officially launched the PUBG Lite for PC on Thailand. Here we have shared a working method to download & install PUBG Lite on low-end PC.
If you are a huge PUBG fan, then you might know about the PUBG Lite. PUBG Lite is the lighter version of PUBG Mobile for Android which is meant for low-end smartphones. The good thing is that PUBG Corporation has started testing out the PUBG Lite on PC. PUBG Lite for PC is meant for low-end PC, but it's just as good as PUBG on Steam.
The early version of PUBG Lite is currently available in Thailand. That means, the resident of Thailand can enjoy the lighter version of PUBG on PC. The PUBG Lite for PC includes two maps – Erangel and Miramar. For those, who don't want to play the classic mode, PUBG Lite also got Arcade mode in which users can play Mini Zone and Sniper Training.
How To Play PUBG Lite On Low-End PC For Free
Since the PUBG Lite for PC is only made available in Thailand, you need to use VPN apps to change your current location to Thailand. Here in this article, we are going to share a tutorial on How To Install PUBG PC Lite for Free.
Step 1. First of all, use any VPN app and change the location to Thailand.
Step 2. Now, head to the lite.pubg.com and there create a new PUBG account. Once created confirm your account.
Step 3. Now, again head to the lite.pubg.com and there download the PUBG client for PC.
Step 4. Once downloaded, open the installer and install PUBG Mobile.
Step 5. The game is around 2.9GB. So, it will take time depending upon your internet speed. Also note that since you are using a VPN service, the download speed will be much lower.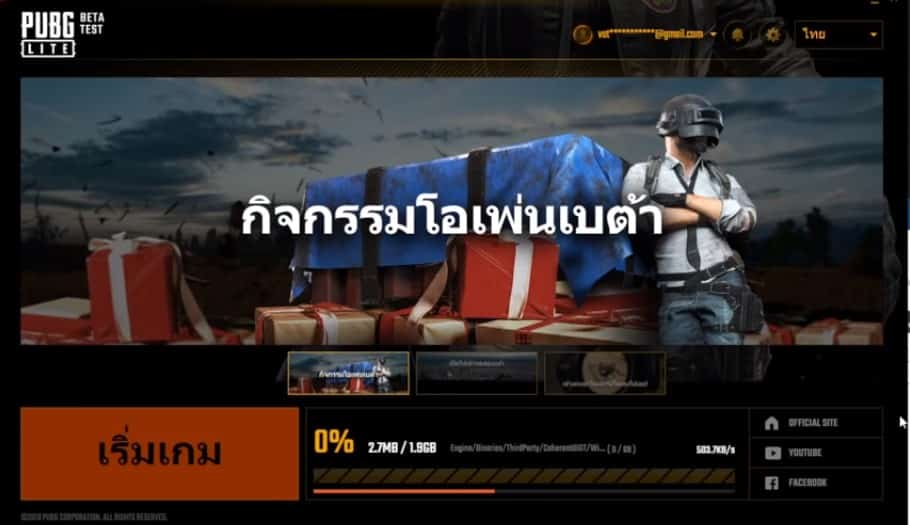 Step 6. Once downloaded, open the game and enjoy.
That's it, you are done! This is how you can download and install PUBG lite on the computer. If you have any other doubt, then discuss with us in the comment box below.
Right now the PUBG Lite game is only available on Thailand. However, the good news is that the game will be available globally soon. So, once it's available globally, you don't need to rely upon any VPN App. So, what do you think about this? Share your views in the comment box below.