Well, if you connect to public WiFi often, or use torrenting services, then you will never know if someone is snooping your data. Every web service that you use like Bing, Google Search, etc. stores some of your data. Tech companies store your data to show you relevant information and ads.
However, if your personal data lands on a wrong hand, then it could be misused. So, to protect your data, it becomes mandatory to use a VPN app. On techviral, we have already shared articles on the best VPN for Windows, the best VPN for Android, the best VPNs for iPhone, etc.
If we talk about the best VPN app for Android, Psiphon Pro could be the best one. It's more than a VPN app because it also protects you when accessing WiFi hotspots by creating a secure, private tunnel between you and the internet. Due to its unique features, lots of Windows users want to enjoy the app on PC.
Psiphon Pro for PC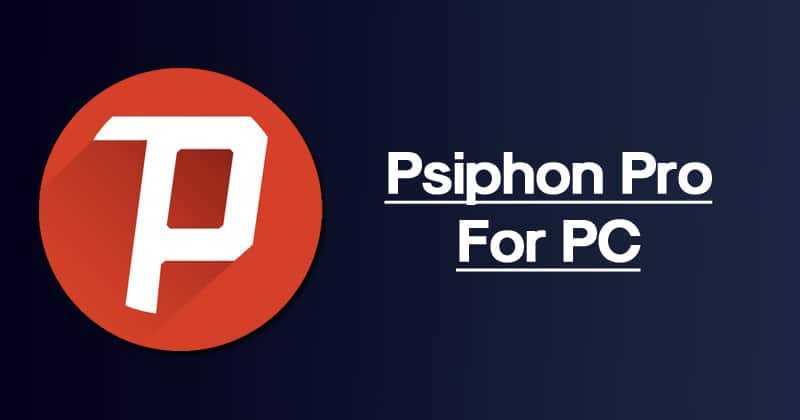 In this article, we have decided to share a few methods to run Psiphon Pro on a Windows computer. However, before sharing the methods, let me tell you that Psiphon Pro has a desktop client for Windows PC.
However, compared to the mobile app, the desktop client contains very fewer features. Also, the number of servers was low on the desktop client of Psiphon. So, if you want to enjoy Psiphon at its maximum potential, then you need to use the mobile app on PC.
Below, we are going to list some of the best features of the Psiphon Pro mobile app that you can enjoy on Windows PC. So, let's check out the best features of Psiphon Pro for PC 2020.
Features of Psiphon Pro
Before trying out the VPN app, it's essential to be well aware of the features. It's more than a VPN app because it offers unparalleled access to everything on the web. Let's have a look at some of the great features of Psiphon Pro.
Psiphon Pro doesn't ask for any registration. So, you don't need to worry about the account creation.
Compared to other VPN services, Psiphon Pro offers a broader selection of Protocols.
The VPN service offers unparalleled access to everything on the internet.
The app also shows in-app data usage reports, which will immensely help to monitor data consumption.
Psiphon Pro also allows users to customize the proxy settings. You can use your proxies to connect to the web.
It also has firewall rules to exclude apps from the Psiphon Pro's VPN tunnel.
How To Use Psiphon Pro (Apk) on Windows 10?
Well, to use Psiphon Pro mobile app on PC, you need to use Android emulators. Below, we are going to share three best emulators, which can be used to emulate Psiphon pro on Windows 10.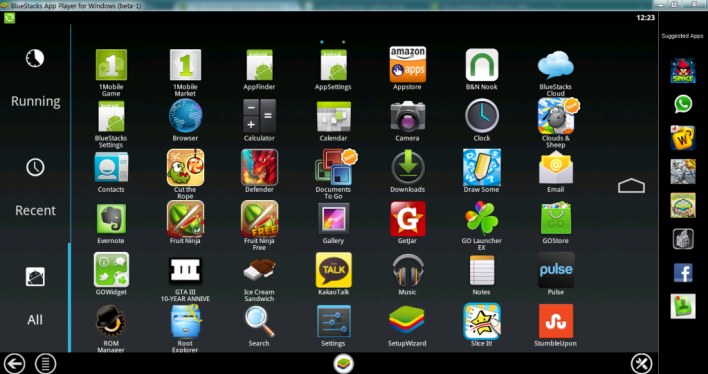 BlueStack is one of the best and top-rated Android emulator apps on the list, which you can use right now. It supports most of the Android apps and games. You just need to install the BlueStack emulator on Windows PC. Once done, you will see an Android interface. Just click on the app store and install the Psiphon Pro.
Nox Player is another top-rated Android emulator on the list which can be used on Windows 10. It's one of the fastest Android emulator apps that you can use today. It's based on Android 4.2.2 (Jellybean) and is compatible with every Intel and AMD Processor. So, Nox Player is another best Android emulator on the list that can be used to run Psiphon Pro on PC.
How To Install Psiphon Pro on Mac?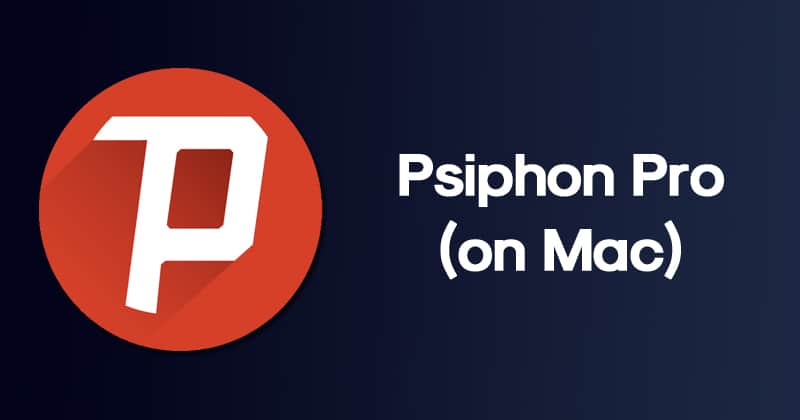 Well, if you want to enjoy Psiphon Pro on MAC computer, then you need to use emulators for Mac. You can use BlueStack, which is available macOS as well. For a complete list of Android emulators for Mac, you can read our article – Top 10 Best Emulators To Run Android Apps On Mac (Latest Edition)
So, this article is all about how to run Psiphon Pro on PC. If you have any doubts related to this, let us know in the comment box below. I hope this article helped you! Share it with your friends also.