Instagram is a great photo and video-sharing platform. It also allows you to exchange text messages, make voice/video calls, and more. If you are an active Instagram user, the site has a 'Recently Deleted' section that keeps your deleted photos, videos, reels, and Instagram stories.
The content you delete from your Instagram account moves directly to the Recently Deleted folder, allowing you to restore them later. If you don't restore the content, it will be automatically deleted after 30 days.
While the 'Recently Deleted' feature is great, it didn't work for deleted messages. The Instagram messages that you delete accidentally aren't moved to the Recently Deleted folder; hence if you want to recover the messages, you need to request Instagram to send you a copy of the data that it had stored.
Recover Deleted Instagram Messages
In this article, we will discuss how to recover deleted Instagram messages. You get an option to recover the messages, but this won't restore them to your chats. First, let's check out how to recover deleted Instagram Messages.
Note: To request your saved data, it's recommended to use the web version of Instagram from the desktop. Few users may not find the option to request data on mobile.
1. First, open the Instagram web version on your computer and click on the Profile picture.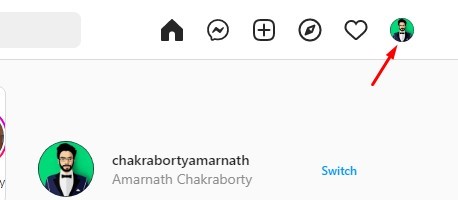 2. From the list of options that appears, click on Settings.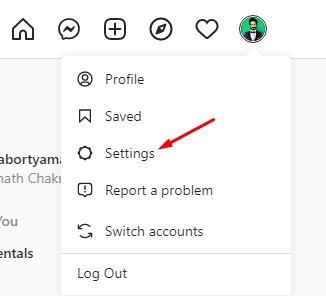 3. On the Instagram Settings, switch to the Privacy and Security tab.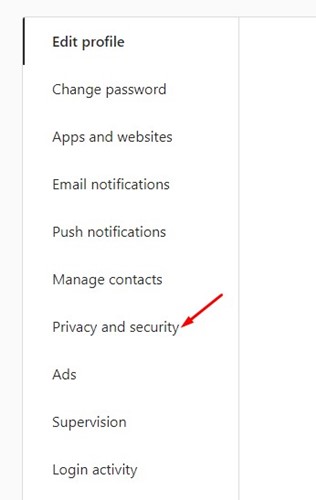 4. On the right side, scroll down to the Data Download section
5. Next, click on the Request Download link.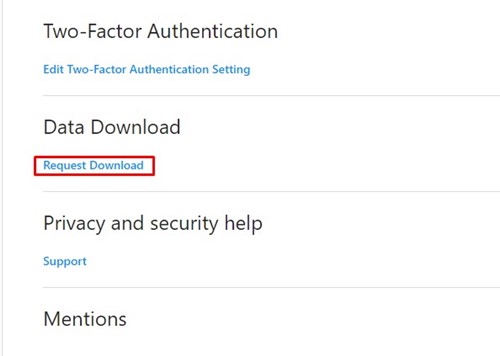 6. Now, Instagram will ask you to provide an email to send a copy of your information.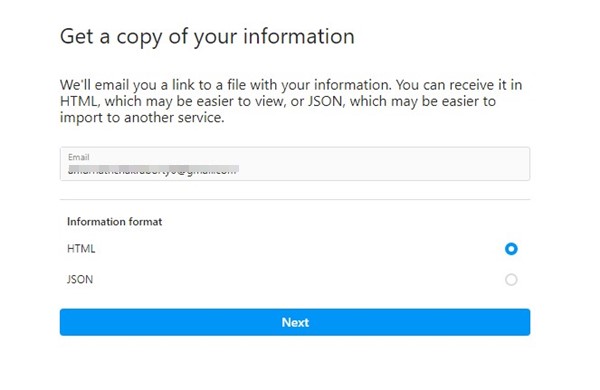 7. Make sure to enter your registered email address. On the Information format, select 'HTML' and click on the Next button.
Note: You can also select JSON, requiring an additional app installation. You can handle HTML files from a web browser.
8. Now, you will be asked to enter your Instagram password. Enter the password and click on the Request download button.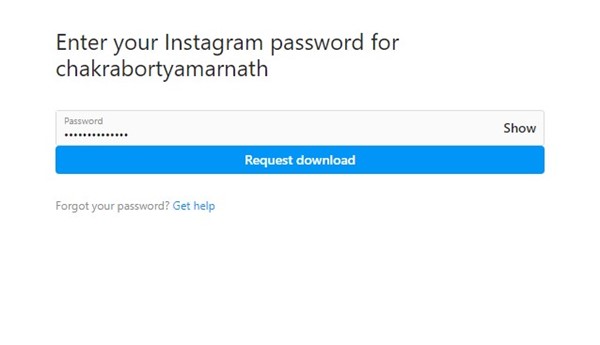 That's it! Now Instagram will create a file of your information and email a link once it's ready. However, the download file may take up to 14 days to reach your email inbox.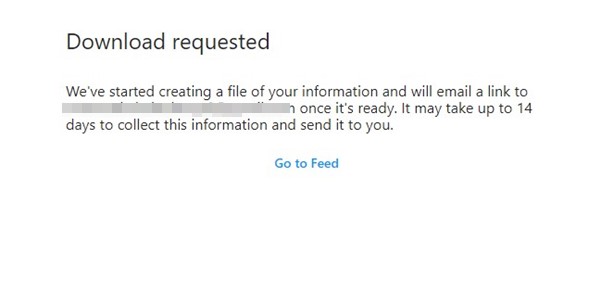 Important: Please note that the link sent to you in the email will automatically expire after four days. If you don't open the link within four days, you must request your data again. And you can request your data from Instagram once every 14 days.
How to Open the Downloaded Messages?
After a few days, an email with a download link will arrive in your email inbox. You need to follow that link and download your data. The data will be available in the format you have selected in the above method.
If you have requested JSON format, you will need a JSON editor to read the file. If you have selected the HTML, you can open the file directly on your web browser.
1. After opening the file, you must open the messages.json file.
2. The file will show all your conversations in numbers like #146, #147, etc. Each of the numbers will have participants and conversation information.
3. You must tap the conversation number and select 'conversations'. You will be able to see all messages.
4. If you open the HTML file, head to the messages > inbox > 'named folder'. Next, tap on the chats.html file.
Currently, there's no way to recover these messages on Instagram chats. You can only read it from the HTML/JSON editor.
Also, it's important to note that the messages won't have the ones you've unsent from the chat. Right now, there's no way to recover unsent messages on Instagram.
How to Recover Deleted Instagram Photos & Videos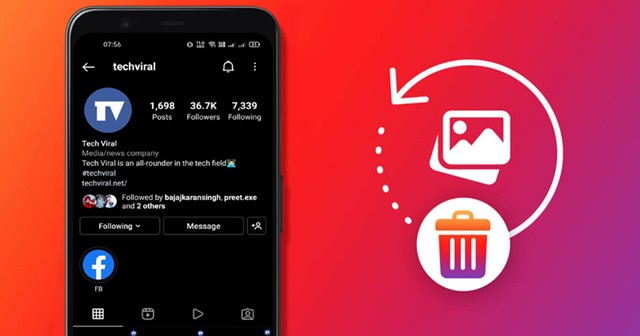 If you don't know how to access the Recently Deleted folder on Instagram, we have shared a detailed guide for recovering deleted Instagram Photos & Videos.
You can use the Instagram mobile app to recover deleted photos & videos. The post will be recovered back to your Instagram account.
So, this guide is about recovering deleted messages on Instagram. The steps are pretty easy, but it's recommended to use a desktop web browser. The steps may not work on the mobile app of Instagram.
If you need more help recovering deleted Instagram messages, let us know in the comments. Also, if the article helped you, share it with your friends.