In our busy lives, we can forget lots of things like sending an important email, wishing someone happy birthday, etc. And forgetting such things can be problematic, especially if the event is very important.
So scheduling emails can be the better way to overcome this. Yes, you can schedule emails in your Gmail to send in the future with the time and day set by you.
Steps to Schedule Emails In Gmail To Send Them Later
With this, you can avoid forgetting some important emails. So have a look at the complete guide discussed below.
1. First, open your desktop web browser and visit Gmail.com.
2. When the Gmail site opens, click the Compose button on the left.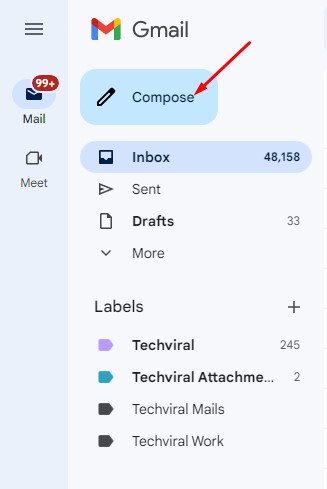 3. On the email compose panel, compose the email you want to send later.
4. Fill in all details like the From, To, Subject, and email message. After filling in all details, click on the drop-down button beside the Send button and select 'Schedule send'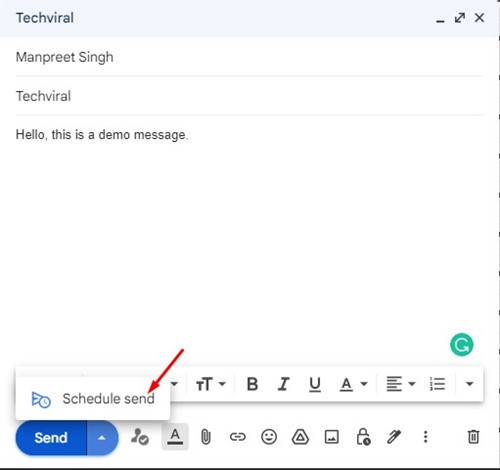 5. Now, you will see the Schedule Send options. Here you need to click on the Pick date & time and set the date and time of your wish.
That's it! This is how you can schedule emails in Gmail to send them later.
So, this guide is about scheduling emails in Gmail to send them later. If you need more help on this topic, let us know in the comments below. Also, if the article helped you, share it with your friends as well.