Screen sharing is indeed a helpful feature. It not only lets you access the other computer screen but also allows you to manage stuff stored on the other device. On a Windows operating system, sharing screens between devices is easy. It would help if you used screen-sharing tools like Anydesk or TeamViewer to access other computers.
However, when it comes to Android, things become a little complicated. Screen sharing is possible on Android, but you need to use some third-party apps. So, if you are searching for ways to share an Android screen with another Android, then you have landed on the right webpage.
This article will share some of the best methods to share your Android screen with another Android. So, let's check out how to share the Android screen with another Android.
Using InkWire
Well, InkWire is one of the best and top-rated Android screen-sharing apps available on the Play Store. With Inkwire, you can easily share your screen with other Android users. Follow some of the simples steps given below to use Inkwire on Android.
1. First of all, download & install InkWire on yourAndroid and launch it. You will see two options – Share & Access. To share your Android screen with others, tap on the Share button.
2. Now grant the permissions, and you will see a Share Access code. You need to send this code to the other Android device.
3. To access the first device, tap on the Access on the second device. You will be asked to enter the Share access code. Enter the code provided on the first device.
4. Once done, screen sharing will start. On the first device, you will see a screen like below.
5. Now, you will be able to access the first device from the second one.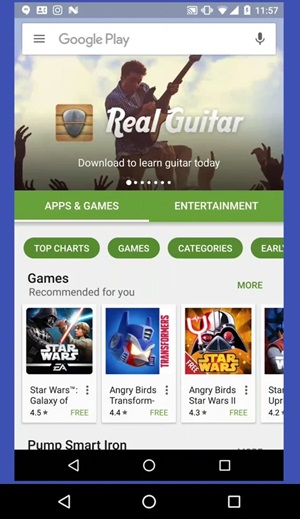 That's it! You are done. This is how you can use Inkwire to share Android screens with other Android.
Best Android to Android Remote Access App
Like Inkwire, many other Android to Android screen-sharing apps are available on the Google Play Store. So, users need to install these remote access apps on both Android smartphones to share the screen.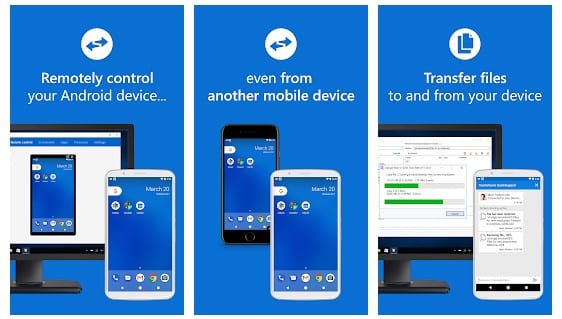 It is one of the best Android most popular Android remote access tools available on the internet. The remote sharing tool has its app published on iOS, Android, and Windows app stores. Apart from that, the app has cross-platform support.
That means you can control your Android from the iOS device or control your iOS from Android. In addition, TeamViewer Quick support can also be used for Android to Android Remote access purposes.
join.me is basically a meeting app for Android that offers both audio and video conferencing options. At a video conference, you get the option to share your screen with other participants.
During the screen sharing, join.me also offers you an option to zoom in and out of the screen. Some other features of join.me includes creating own personal link, open docs, sheets, slides, right on the shared screen, and more.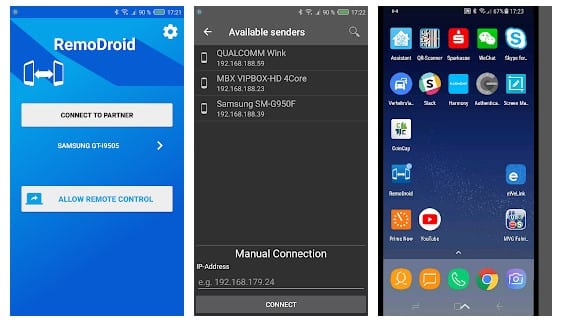 Well, if you are looking for a simple to use Android app to share the screen with other Android users, then RemoDroid might be the best choice for you.
However, RemoDroid only supports screen sharing over the local network. Therefore, both Android smartphones need to be connected to the same local network to share the screen.
If you are searching for a wireless screen mirroring app for Android, look no other than ApowerMirror. It's an app that allows you to connect and mirror your phone's display to a PC via USB or WiFi.
The application is also widely used for mirroring & controlling one phone from Android. That simply means you can mirror your current Android screen to another, share your files, control other devices, and more.
The most notable feature of AirMirror is its device to devise control. With AirMirror, you can remote control one Android device from another Android smartphone or tablet. Not just that, but the app also allows users to switch between controlled devices easily.
With the method we have shared, and the apps, you will be able to share or mirror your Android screen easily. I hope this article helped you! Please share it with your friends also. If you have any doubts related to this, let us know in the comment box below.