Well, WhatsApp Status has never been such popular as Facebook and Instagram Stories, but still, some users prefer WhatsApp status over anything else. To give more visibility to the WhatsApp Status, Facebook-owned Instant messaging app WhatsApp got a new feature for Android users.
WhatsApp now allows Android users to share their status stories directly on the Facebook story and other apps. The feature is right now present in the latest version of WhatsApp Beta. So, in this article, we are going to share a method that would help you to share WhatsApp Status directly to the Facebook Stories.
Before we share the method, please keep in mind that the new feature comes with few drawbacks on the security front. One of Facebook's spokespersons said, "If you share your status update, the content of your status update will be shared with other apps and won't be protected by end-to-end encryption. When sharing your status update, WhatsApp won't share your account information with Facebook or other apps"
So, if you care a lot about privacy and security, then we recommend you to skip this method. If you are interested in sharing WhatsApp Status to Facebook stories, follow some of the simple steps given below.
Step 1. First of all, update the WhatsApp beta from the Google Play Store.
Step 2. Once done, open the app and move to the 'Status' tab. Select your current status.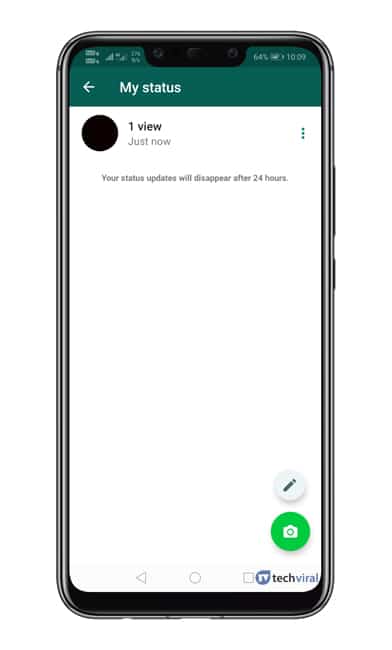 Step 3. Tap on the three dots button and choose the option 'Share'
Step 4. From the Share menu, you will get multiple options.
Step 5. To share WhatsApp Status to the Facebook Story, select the option 'Your Story'
Step 6. Now you will see a screen like below. Here you can customize the story and then tap on the 'Share to Story' option.
That's it! You are done! This is how you can share WhatsApp Status to Facebook Stories. If you have any other doubts related to this, let us know in the comment box below.