We might finally figure out some details about Sony's next PlayStation console from a leaked document that covers the information regarding Microsoft's acquisition of Activision Blizzard and Sony's schedule on it.
With all these details, we found out the exact timeline for when we would get this next PlayStation which will be more powerful than PlayStation 5, so let's discuss all the detail below.
PlayStation 6's Launch Details Leaked Via Official Document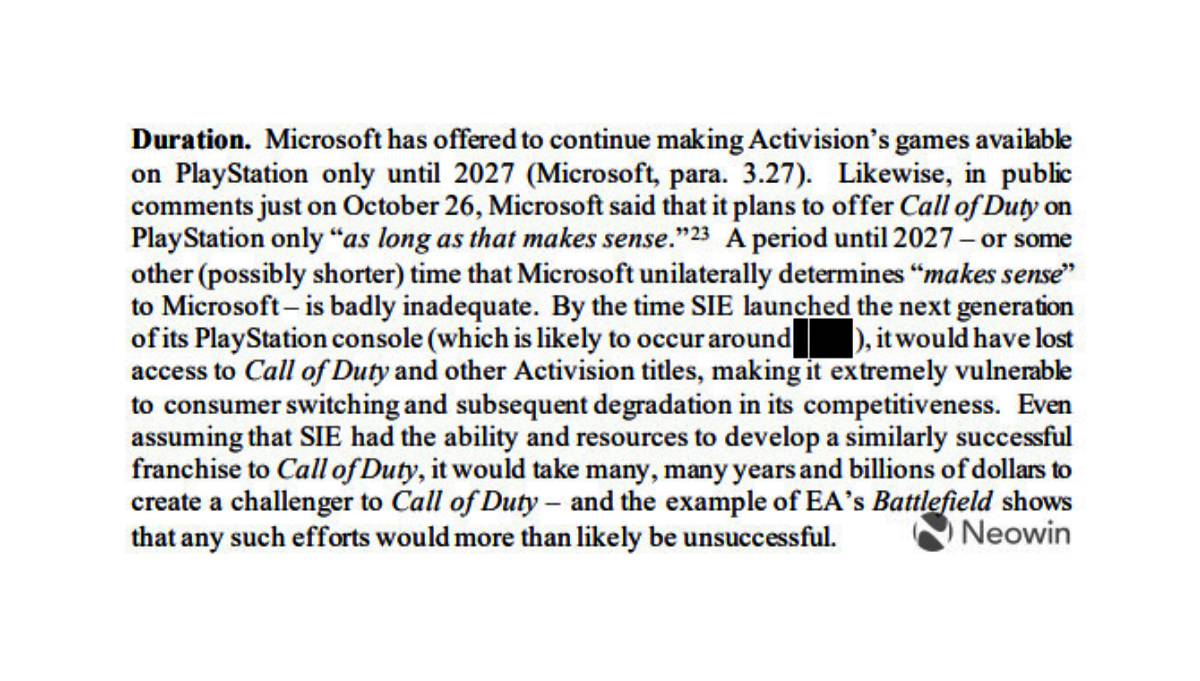 This document was spotted and revealed by Neowin. Besides, it is part of Microsoft's acquisition of Activision Blizzard investigation that was submitted to the UK's CMA, but the major highlight we got is Microsoft's offer to Sony.
This document notes that Microsoft agreed to keep offering Activision's games to Sony until 2027 so that PlayStation owners will be able to get Call of Duty games only for the next five years.
And further, it discusses Microsoft's public statement, but then it states that by the end of the period, "SIE (Sony Interactive Entertainment) will launch the next generation of its PlayStation console.
Currently, Sony is keeping it confidential, but the investigation report clarified that it would launch the next PlayStation by the end time of this deal, and this year would be 2027.
A lot of reports have come up with 2027 for the next PlayStation because there is one more reason for its accuracy.
If you take a look at PlayStation's launch cycle, Sony launched the PS3 in 2006, and then seven years later, it launched PS4 in 2013, and then PS5 got launched after seven years after PS4's launch.
With that, we can expect it to arrive in 2027 as the gap between 2020 and 2027 is the same seven years as earlier.
However, it is unclarified whether it will be called PlayStation 6 or by any new name, but by seeing the past consoles' names, there would be a higher chance it will be named PlayStation 6.
Also, it will be more interesting if Sony develops its own Call of Duty rival and release it around the launch of this next-generation PlayStation. Give your thoughts on it in the comment section.