Now quickly switch between Phone, Phablet, or Tablet mode in your Android device without rebooting your Android. In some android devices, there is a default feature to convert Android mode to normal phone mode, and in some other modes like Tablet and Phablet mode; for that, you need to reboot your Android device to apply that model.
And what if you can switch between all these modes in your Android without rebooting your device? And that too with all the ways that are phone, Tablet, and phablet mode, as some devices don't have this feature by default. So here I'm discussing the same tweak by which you can easily switch between these modes. So have a look at the complete guide discussed below to proceed.
Also Read: How To Use Android As Mouse and Keyboard
How To Switch Android Phone to Tablet or Phablet Mode Without Rebooting
The method is simple and needs a rooted Android device allowing the Xposed installer to run on the device. And after having an Xposed installer, you will be using an Xposed module app to switch between all these without needing a reboot in your Android. For this, follow the guide below.
1. First, you need a rooted Android as an Xposed installer can only be installed on a rooted Android, so Root your Android to proceed to get admin access to your Android device.
2. After rooting your Android device, you have to install the Xposed installer on your Android, and that's quite a lengthy process; for that, you can proceed with our Guide to Install Xposed Installer On Android.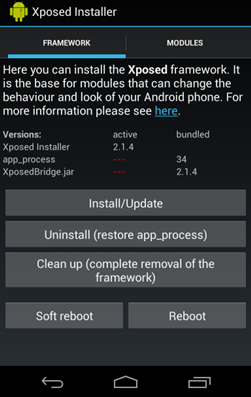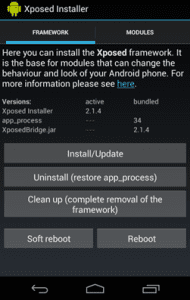 3. Now, you need to download and install the cool Xposed module Phab7, the app that will let you switch between all three modes without rebooting.
4. Now, after installing the app on your device, you need to enable this in the Xposed module, and for that, just tick on the app in the Xposed installer.
5. Now, simply reboot your device to make this Xposed module work correctly in your device.
6. Now, after reboot, you just need to open this app and select the UI that you want to switch in your Android device.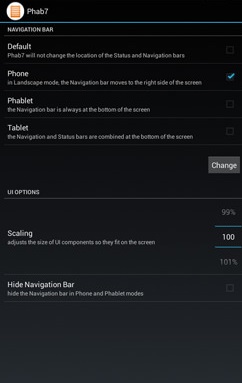 7. That's it. You are done; now you can easily switch your Android to any Phablet, Tablet, and phone modes without any need for a reboot.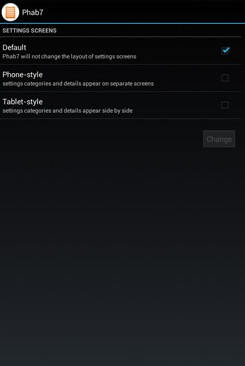 With this, you can easily switch your Android to any of the modes you wish to work on, and that's too without wasting the time in rebooting the device. So try this out today. I hope you like our work, keep on sharing with others too. Leave a comment below if you have any related queries about this.