We all know very well that the tech giant Google recently announced more news about Android Q during the event for Google I/O developers.
Top 8 Best Android Q (10) Features That You Should Know
The tech giant Google recently announced more news about Android Q during the event for Google I/O developers. The Android version 10.0 will support a dark theme throughout the system, new navigation gestures, and improvements in digital well-being. It will also be available on more smartphones in the beta phase, including models from Asus, Huawei, LG and OnePlus.
Dark Theme
Starting from the visual side, the all-new feature of the Android Q, of course, the night mode is more complete, which is known as "Dark Theme", that simply leaves the whole interface with black background so it does not overshadow your vision at night – even the notifications and settings panel, which had been left out on Android P, goes dark in the new version. The look is enabled automatically if you use the power saving mode of Android.
Moreover, it promises that the all-new dark theme will be included in all apps in the standard Google package. In addition, in the case of third-party apps, Android Q will have an API so developers can deploy the night mode natively.
Also Read: 30 Best Tips And Tricks For Rooted Android Device
The navigation gestures for Android Q are pretty familiar, as you can now slide up to go back to the beginning, stop by before to see recent apps and swipe sideways to switch between apps, like iOS. While the tech giant Google removed the back button, hence, replacing it with a sliding gesture from the side edges. However, this does not work so well on Huawei's interface, so we will see how apps will behave.
Focus Mode
The digital Wellbeing, which helps you to control how much time you spend on smartphone, won the feature "Focus Mode" to eliminate distractions. You can select which apps distract you with notifications at all times and they will be muted while you are in that mode.
With native parental controls, parents can set how long and at what times their children can use certain apps, games, or the phone itself, limiting screen time, as you can also add a "bonus time" at any time, just to give those five minutes more. These features already existed in the Google Family Link app but will be built into all Android Q handsets.
Smart Reply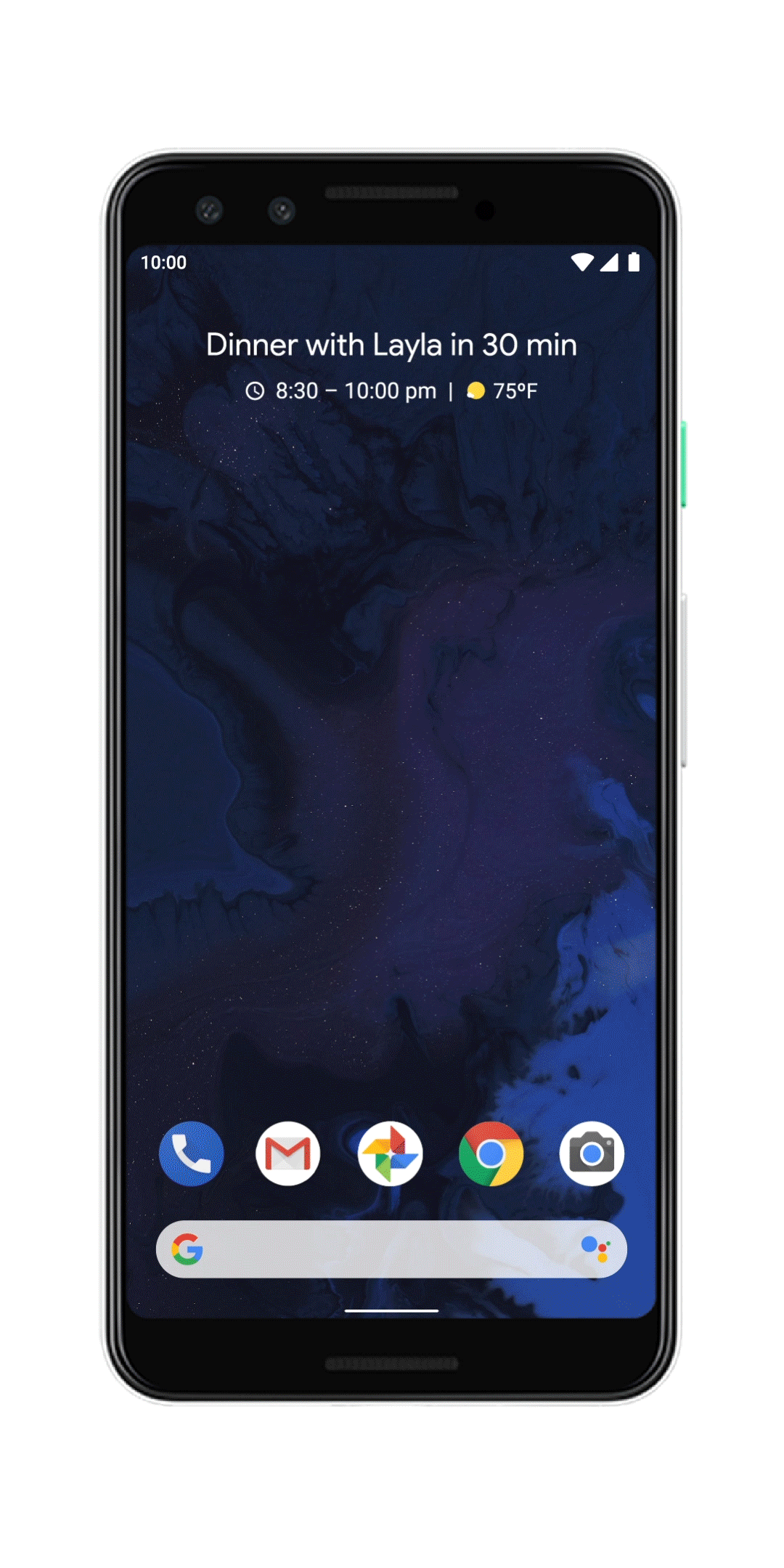 The Smart Reply feature is basically, made its debut with the current latest Android version, of course, I am talking about none other than the Android Pie, and now it has been upgraded in Android Q. Hence, the all-new Smart Reply feature will work with every Android messaging app and not only that even now it will make it quite easier to reply from the notification panel itself.
More privacy and speed in security updates
The tech giant Google says that Android Q has "almost 50 new features and changes focused on security and privacy." One is in security updates, which are monthly and should be delivered frequently and quickly by manufacturers, but we know the world is not as perfect as that.
Hence, the tech giant Google then decided to speed up the most critical fixes in Android Q, certain parts of the system, such as media codecs, permissions controllers, and network components, will be updated through the Play Store, without depending on the manufacturer's goodwill. Unfortunately, this will only be available on devices that come with Android Q from the factory, not on those that are updated from Android Pie.
Moreover, the all-new Android Q also gives greater importance to privacy, as it simply tells you which apps have used your location frequently and include new permission, as an app can access your GPS all the time, never or Only when it's open and visible on your screen. There will also be a screen that centralizes all the permissions you gave, and you can quickly see which apps have access to your calendar, contacts, microphone or location, for example.
Live Caption
The tech giant Google also focused on accessibility, as in addition to announcing a project for voice recognition and transcription of calls, the company, of course, Google unveiled a feature known as 'Live Caption'. As it simply captures in real time any content played on the phone, such as videos, podcasts or even voice messages in WhatsApp, which will be especially useful for the hearing impaired.
If it has audio, now it can have captions. Live Caption automatically captions media playing on your phone. Videos, podcasts and audio messages, across any app—even stuff you record yourself. #io19 pic.twitter.com/XAW3Ii4xxy

— Google (@Google) May 7, 2019
With a single touch, the user can read the transcript of what is being played on the device in any application. Live Caption uses local machine learning, hence, it does not require an active internet connection to work, and no audio or caption is sent to external servers, according to the tech giant Google.
Bubbles for multitasking
With Bubbles feature in Android 10 or Android Q, the tech giant Google has introduced a new way to perform multitasking. Basically, this new Bubbles features has arrived with Android Q Beta 2, that simply lets you minimize any app into a little circle that floats on your screen of the Android device above all other apps.
Support for Foldable devices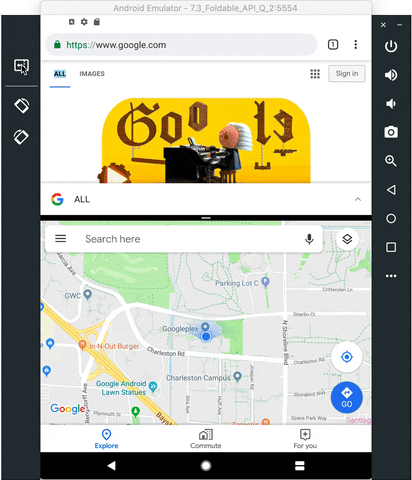 In the latest version of Android, of course, Android Q or Android 10 the tech giant Google has also improved the split-screen mode, which will be quite beneficial for the foldable devices, and this new feature is known as 'Multi-resume' to run multiple apps on the same screen.
Also Read: 15 Best Android Email Apps To Keep Yout Inbox Organized
So, what do you think about this? Simply share all your views and thoughts in the comment section below. And if you liked this post then simply do not forget to share this post with your friends and family.