Google's Upcoming Android Version's features have surfaced on Internet. There are still few months remaining for Google's I/O event, as Google is expected to release new version of Android on May 2016.
Top 8 Features of The Android N
Android 7.0 is supposed to be named as Nectar, however others suggest that it could be Nectar, Neapolitan, Nacho or Nougat but not Nugget. Google too hasn't disclosed that what will be its actual name. Google CEO, Sundar Pichai during his visit to India in December suggested that they will conduct online poll, so that users can be able to suggest the name for the Android N. As of now, no official announcement has been made yet.
Also Read: Android 7.0 N's Settings UI Revealed Online
---
#1 Split Screen Multi-Tasking Function
The upcoming android version will come multitasking function, which means you can run two different apps at the same time. When the user will opt for multitasking mode, the screen will show two apps side by side and are separated by a line. User can also adjust the size of the open apps, which means you can make one open app window smaller and other larger or same size. The devices with big screen will be able to choose "Freeform" mode which lets the users to freely re-size each activity. However, Freeform feature depends on the phone manufacturers whether they will keep this mode in addition to split screen mode.
---
#2 Reply Directly From Notifications 
Reply from notifications is also packed in Android 7.0 N, which means you can directly reply to notifications including messages. The new interface will also allow you to see more app information. Google said "When a user replies via keyboard, the system attaches the text response to the intent you had specified for the notification action and sends the intent to your handheld app,".
---
#3 Project Svelte | Minimize RAM Usage
Google is working on Project Svelte in order to minimize RAM usage by apps and system in the wide variety of android devices. Svelte is concerned to optimize the apps running manner in the background.
Google states "Also, we're continuing to invest in Project Svelte, an effort to reduce the memory needs of Android so that it can run on a much broader range of devices, in N by making background work more efficient,"
---
#4 Refurbished and Quick Settings
Google has moved forward to add Quick Settings and have added additional Quick Settings Tiles which can be used by swiping display to left or right. Besides this, Google will also allow the user to set Quick Settings Tiles appearance and location where you want to display them. It also lets the user to add or move tiles by dragging and dropping them.
---
#5 Now control the Pile of Notifications Mess
Are you getting piles of notifications? If yes, then upcoming android version will help you to sort out that mess. Android N is coming with a new feature called "Bundled Notifications", which allows the user to combine notifications together from every app which means if you are receiving many notifications from Facebook App, you will see all notifications of it at one place, so your device won't be flooded with notifications from same app. Moreover, user need to tap the bundle in order to receive individual alerts. Bundled Notifications is quite similar to Notifications Stack present in Android Wearable Devices.
---
#6 Improved Battery efficiency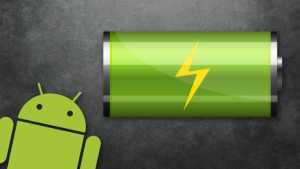 Android N is expected to come with improved battery efficiency. The current latest version of Android which is 6.0 Marshmallow came with "Doze" feature which puts the device in sleep mode when left idle. If your device's screen is off, doze mode will also work.
---
#7 Night Mode
Are you waiting eagerly for Night Mode Feature in Android? If yes, Android N is also coming with this feature This feature will automatically activate the night mode depending upon time or location where you reside. Apple's iOS is having the similar feature which it calls "Night Shift".
---
#8 Better Java 8 Language Support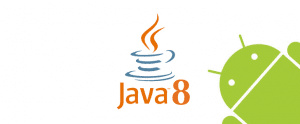 Google stated that Android N will also come with Java 8 Language features. This feature will let the users to use Java 8 Language features, Lambdas and much more on Android Versions as far back as Gingerbread.
Also Read: 3D Touch Now Coming To Android Devices
---
Android N is coming with enticing features and there are still few months left for the launch of Android 7.0 N. If you have more to add, you are welcomed to add it in the comment section.