Windows 10 operating system offers a built-in antivirus tool called Microsoft Defender. The tool comes pre-built with the operating system, and it protects against various security threats like viruses, malware, spyware, etc.
Microsoft Defender scans your system for threats in real-time, and it runs continuously in the background. Although the built-in tool provides robust real-time protection against security threats, it also slows down your device.
If you are using another antivirus program, it's best to turn off Microsoft defender's real-time protection. Also, keep in mind that the security tool from Microsoft is not as advanced as others.
Also Read: How to Add Folder Shortcuts to the Start Menu's Left Sidebar
Turn Off Real-Time Protection in Microsoft Defender on Windows
In most cases, Windows defender automatically turns off its real-time protection once it detects another antivirus program, but if it doesn't, you'll have to do it yourself. Disabling the real-time protection of Windows defender is easy. You just need to follow some of the simple steps given below.
Important: If you aren't using any other antimalware program, you shouldn't disable the Windows defender's real-time background scanning. Only disable this option if you know what you are really doing, or else your PC could become infected by malware.
Step 1. First of all, click on the Start button and select 'Settings'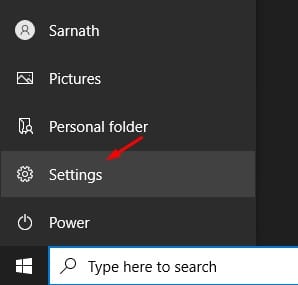 Step 2. On the Settings app, click on the 'Update & Security'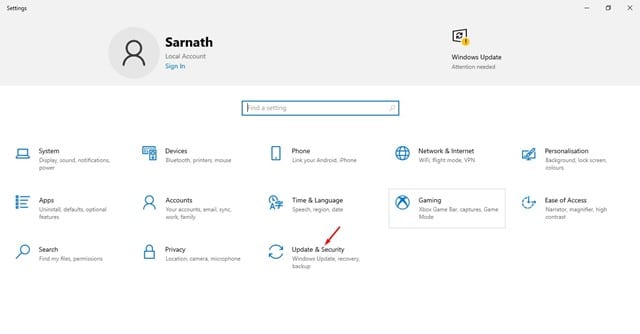 Step 3. From the left-hand side pane, select 'Windows Security'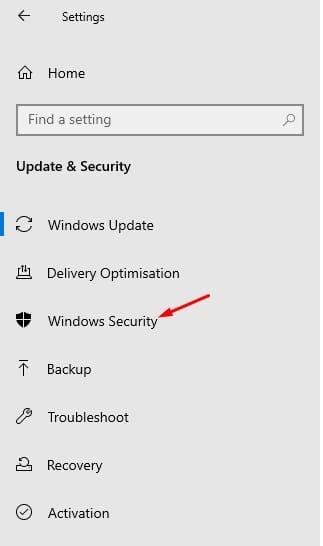 Step 4. On the right-hand side pane, select 'Virus & threat protection'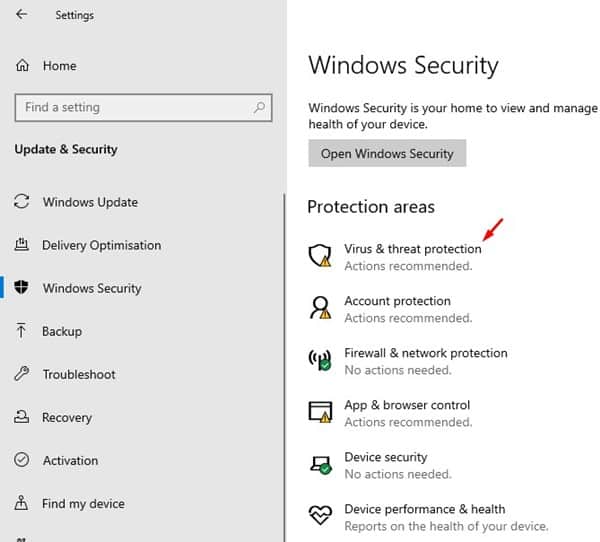 Step 5. Now scroll down and click on the 'Manage Settings' under the 'Virus & threat protection settings'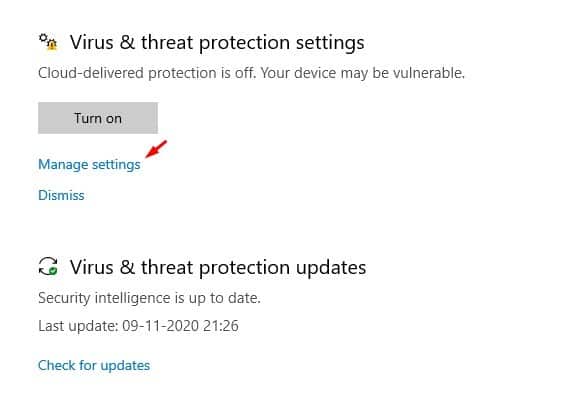 Step 6. Disable the three options – Real-time Protection, Cloud-delivered protection, Tamper protection.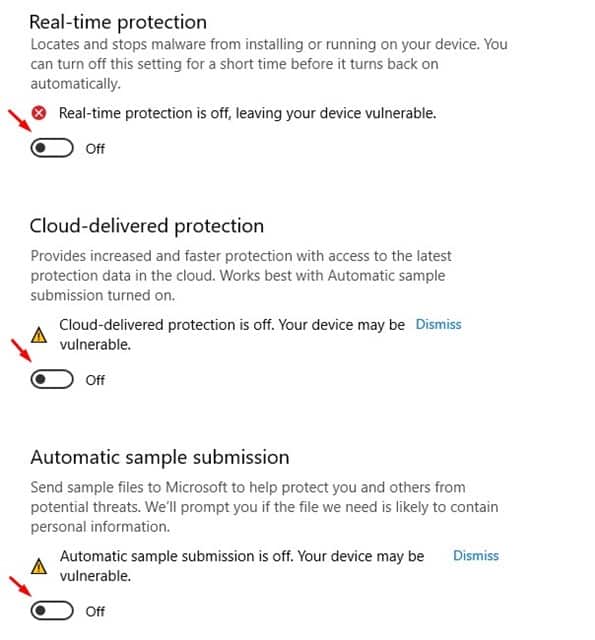 Step 7. The above three options will disable all types of real-time protection of Windows defender.
That's it! You are done. This is how you can turn off the real-time protection of Microsoft Defender.
So, this article is all about how to disable real-time protection in Microsoft Defender. I hope this article helped you! Please share it with your friends also. If you have any doubts related to this, let us know in the comment box below.