Let's admit, the trend of video streaming services was on the rise. Also, the recent COVID-19 crisis had given rise to lots of media streaming services like Netflix, Hulu, etc. These days, people prefer watching movies on their smartphone/PC rather than going to the theaters.
As of now, there are plenty of video streaming services available on the internet. However, out of all those, only a few stand out from the crowd. Video streaming sites like Netflix, Hulu, Disney+, etc., offers you endless hours of video content to watch.
In this article, we are going to talk about Hulu. Hulu is a media streaming service that is available only for US users. But, what if you want to use Hulu outside the US? In that case, you might need to use VPN apps or proxy servers to unblock the site.
3 Best Methods to Unblock & Watch Hulu Outside the US
So, in this article, we will share some of the best ways to unblock and watch Hulu outside the US. Let's check out.
1. Use a VPN app
VPN or Virtual Private Network is one of the essential security tools that everyone should use today. VPN apps are mostly used to bypass blocked sites, hide the IP Address, and encrypt the web traffic.
There are hundreds of free VPN services available for Windows 10 that can unblock the Hulu website. Below, we have listed the three best VPN apps to unblock Hulu.
NordVPN
Well, NordVPN is one of the best VPN app available for Windows 10 computers and mobile devices. The good thing about NordVPN is that it offers you lots of high-quality servers spread across different countries.
However, NordVPN is not a free VPN service. You need to purchase a premium account to access all high-quality servers and to unblock the Hulu content.
VyprVPN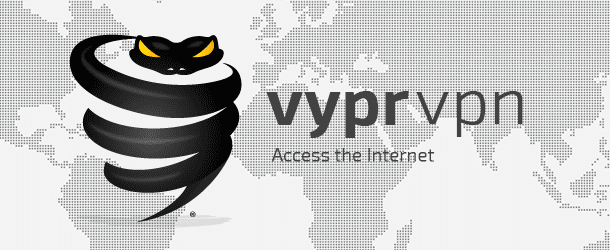 VyprVPN is another great VPN app on the list that you can consider. Again, it's not a free VPN app, but the plans of VyprVPN are very affordable.
The base plan costs you $1.66 per month, and it lets you access all premium features. The VPN service offers over 20,000 IP addresses spread across 700+ countries.
Tunnelbear
If you are looking for a free VPN solution to unblock and watch Hulu outside the US, then Tunnelbear might be the best pick for you. But, unfortunately, the free account of Tunnelbear offers only 500 MB of free data every day.
500MB of free data might not be enough for media streaming, but it could be handy if you want to check all available content.
You can also use other VPN apps for Windows to unblock the site. However, a premium one is more recommended.
2. Using Chrome VPN extensions
If you use Chrome browser to access streaming service, you might like to use Chrome VPN extensions. As of now, there are hundreds of Chrome VPN extensions available on the Chrome web store.
Most of the VPN extensions for Chrome are free to use. However, some of the VPN extensions might not work with Hulu. Here's a list of the best Chrome VPN extensions to unblock and watch Hulu outside the US.
3. Using Proxy Sites
Just like VPNs, you can use Proxy sites to access geo-restricted websites. Proxy sites are helpful when you want to access blocked sites at school, college, or workplace.
So, if you don't want to spend on a premium VPN service, you can use Proxy sites. However, the only downside of Proxy sites is that they are not secure and might reveal your original IP Address.
To explore the best proxy websites, you can check our article 100+ Best Free Proxy Server Sites List. The article lists the best free proxy servers to unblock and watch Hulu content.
So, this guide is all about how to unblock and watch Hulu outside the US. I hope this article helped you! Please share it with your friends also. If you have any doubts related to this, let us know in the comment box below.