Samsung has come up with its newest flagship models, Galaxy S8 and S8+. Comparing this device with the previous models from the manufacturer, it just rocks in every aspect.
But one of the hardware-related factors users may dislike is the awkward placement of the Fingerprint sensor. In the previous models, it was placed in the home button at the front of the device, due to which was easier to access.
Now talking about the S8 model, the flagship model from Samsung, the rear placed Fingerprint sensor makes it difficult to unlock the device. Fortunately, Samsung has induced some better options for users who wish to unlock their devices instantly without any interruptions.
Ways to Unlock your Samsung Galaxy S8 Without Fingerprint Scanner
Here in this article, we have discussed those options to unlock the Galaxy S8 faster and quicker than ever.
1. Use Iris Scanner
Out of all those amazing hardware features, the Iris scanner is also the one that is not included in every Samsung smartphone. Being the flagship device from Samsung, S8 has this amazing eye scanner.
It's pretty easy to enable Iris Scanner; head to your device's Lock screen and Security settings. Choose the iris scanner as your perspective for unlocking the device and then set up the security feature.
2. Facial Recognition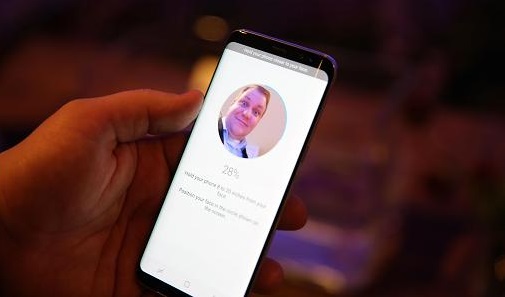 This feature is quite similar to the Iris scanner. In this, the face of the person is scanned for verification instead of the eyes only. This feature could be easily enabled through the Lock screen and Security settings.
Just select Facial Recognition from the settings page and let the device scan your face for a while, and you are all done. Next time you wake your device through the power button or virtual home button, the device will verify your face and recognize it to unlock it.
3. Smart Lock
Under the same settings page for the above two features, you will find another great feature named the Smart Lock.
This feature helps you avoid typing your PIN or Password when you are in a safe place. After setting up the Smart Lock feature, you can keep your Samsung Phone unlocked when holding it or at a specific time or place.
You can configure the smart lock feature to use the on-body detection, trusted places, or trusted devices.
So, these are the three smart ways to unlock Samsung Galaxy S8 faster without a fingerprint scanner. If you need help setting up these security features on your Samsung Galaxy S8, let us know in the comments below.