Today, most computers and laptops have Universal Serial Bus connectors or USB. These ports are mostly used on computers & laptops to connect USB devices like Flash drives, Keyboard/Mouse, Speakers, webcams, etc.
Modern computers and laptops have at least two or three USB Ports, and they support a wide range of devices. If you have been using a USB device for a while, then you might know that when connecting a USB Device for the first time, a Windows computer first installs the appropriate drivers.
When the Windows operating system fails to detect and install any connected device, it shows a 'USB Device Not Recognized' error message. This is a common error message and can happen to anyone.
How to Fix USB Device Not Recognized Error In Windows
The methods which we are going to share below are quite easy to follow. So, let's check out some of the best methods to Fix the USB Device Not Recognized error in Windows.
1) Remove Your Computer's Power Supply
Unplugging a computer's power cable doesn't mean a standard shutdown it means that you have to unplug your power cable from your computer. Sometimes motherboards need to be restarted because it is very convenient if you want to remotely wake up your computer. If you are enough fortunate, then it will solve your issue in no time.
2) Use Troubleshooter
Well, the Windows operating system provides you with a troubleshooting utility to deal with various hardware & software errors. Windows troubleshooter utility could fix most of the hardware-related problems, including the 'USB Device Not Recognized' error. To access the utility, search for 'Troubleshooting' in the start menu. On the next page, click 'Hardware and Sound' and select the option Configure a device. You just need to follow the on-screen instructions to sort out any hardware errors.
3) Disconnect and Connect USB devices
This is the first thing you can do with your plugged-in devices, as sometimes reinserting the devices can fix the issue because while reconnecting, you are actually refreshing your plugged-in devices.
4) Disable The Fast Startup Option
If you are having a laptop and you are facing an issue regarding USB devices, then you need to disable the Fast Startup option. Follow this step to do so:
1. First of all, open the Power option and then select Change what the power buttons do.

2. Now, you need to click on Change settings that are currently unavailable.
3. Now, you need to navigate to the Shutdown settings and then uncheck the option Turn on Fast Startup.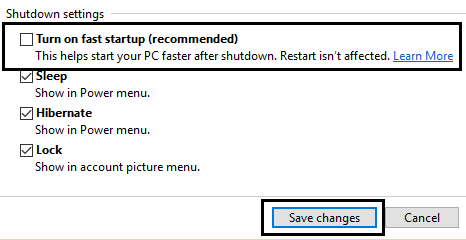 Simply click on Save Changes and restart the computer. It will probably solve the problem.
5) Unplug the USB Drive and Insert it into a Different USB Port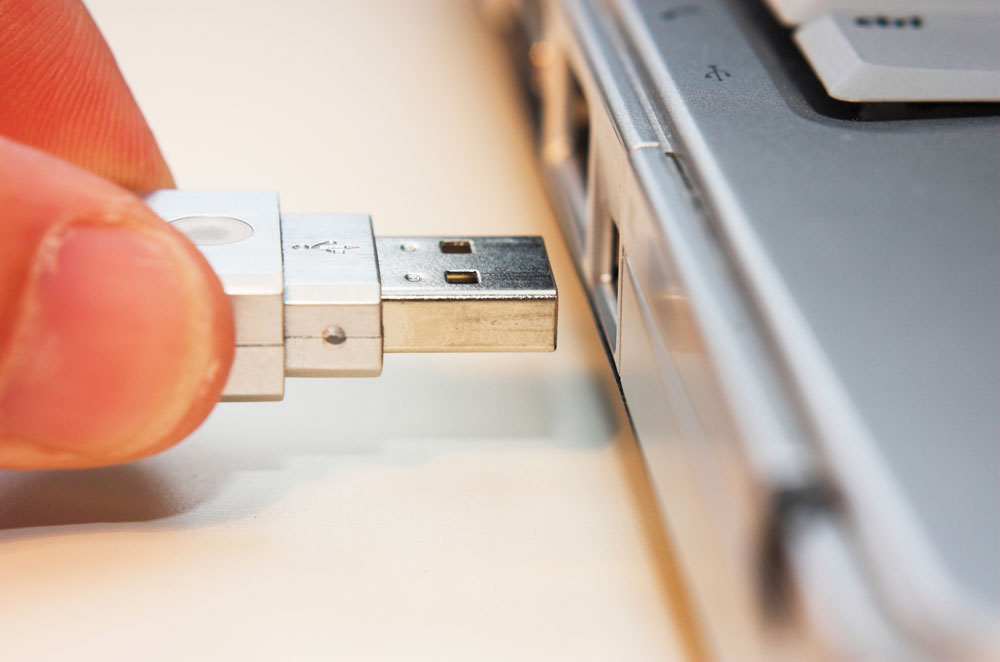 If you are continuously getting the "Not recognized error" dialog box. Then there is a sure chance that your USB port is having a problem. USB ports can misbehave and malfunction when it gets older. So, inserting and USB drive in a different port will fix the issue. If you find a problem with your USB port, then make sure to replace it to avoid any future errors.
6) Restart The Computer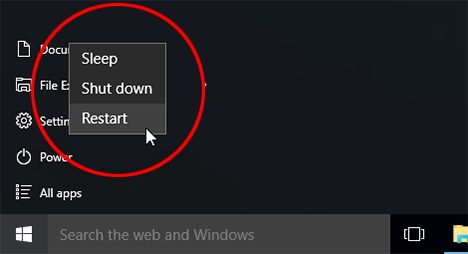 Every time we start our PC, all the programs, drivers, and processes run automatically in the background. However, if any of the important processes or drivers fail to load at the Windows start-up, then your PC can misbehave. So, better is to restart your computer and check whether your computer is still showing a "USB Device Not Recognized" error.
7) USB Controller Error
The USB controller is a part of your PC's motherboard which also includes the USB port or any other electronics. These components often need driver software to run properly.
However, these type of drivers is mostly detected and installed automatically. In several cases, you need to find and install the driver from the Motherboard manufacturer's website.
8) Update Device Driver
Windows device does not recognize it simply means that your Windows are not able to recognize the plugged-in device. Sometimes, updating the device driver fixes the issue. So let's know how to update the device driver.
1. Go to the start menu and type devmgmt.msc. You will see the Device Manager.
2. Now expand universal serial bus controllers, and you can see the unrecognized devices as Unknown devices.
3. You need to double-click on the unknown device and then select the option of Update driver.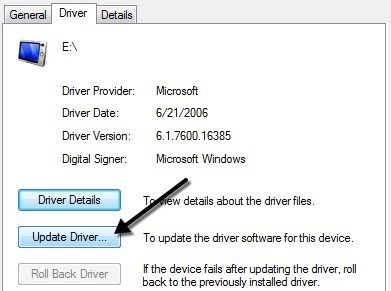 That's it; you are done! This will most probably fix the USB Device Not Recognized error.
9) Uninstalling A Driver and Reinstalling It
Step 1. First of all, open RUN (Windows Logo + R) and then type devmgmt.msc there and click OK.
2. Now, double-click on Universal Serial Bus controllers to expand it. Now insert Your USB pen drive in it, and all the driver lists will get refreshed.
3. Now, you will see an error sign on the Serial Bus Controller, which is creating this error.
4. Simply right-click on it and then uninstall it. Next, restart your computer, and it will automatically install the driver again.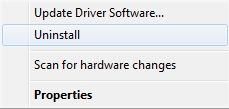 That's it! you are done; now you simply need to restart your computer, and then after it, insert the USB driver in any com port, and you will not receive this error message this time.
10) Check the Power Management Settings
Well, in order to save some power on the device, Windows normally turns off some devices that it found unessential. So, you need to check whether your Windows 10 computer is blocking the device to save power.
1. First of all, press the Windows key and R at the same time, and it will open up the Run dialog box. There you need to type devmgmt.msc and then press the Enter button.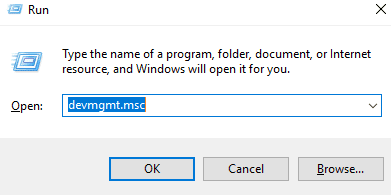 2. In the next step, you need to look for the Universal Serial Bus controllers. For that, you need to right-click on the USB Root Hub option and then select Properties.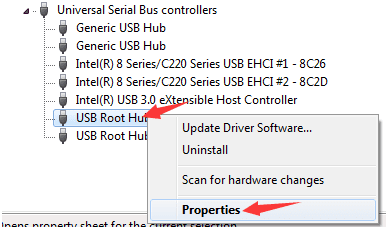 3. Now, you need to select the Power Management tab and then disable the option Allow the computer to turn off this device, and then click on Ok.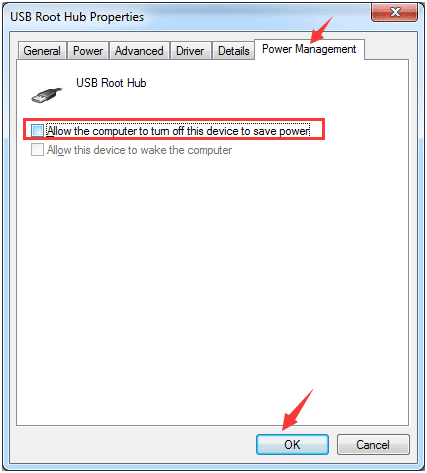 4. Apply the same thing to other USB root hubs. Now plug in your USB device to check if it recognizes or not.
This will probably solve the issue if your computer is turning off the USB device in order to save some power
11) Disable USB Selective Suspend Setting
For those who don't know, USB Selective suspend setting allows the USB hub driver to suspend a port without affecting any other ports on the computer. Sometimes, disabling this feature fixes the 'USB Device Not Recognized' error message. Follow some of the simple steps given below to disable the USB Selective Suspend Setting.
1. Right-click on the battery icon and then select Power Option.

2. Now click on the Change Plan Settings near the active power plan.
3. On the next page, click on the Change advanced power settings option.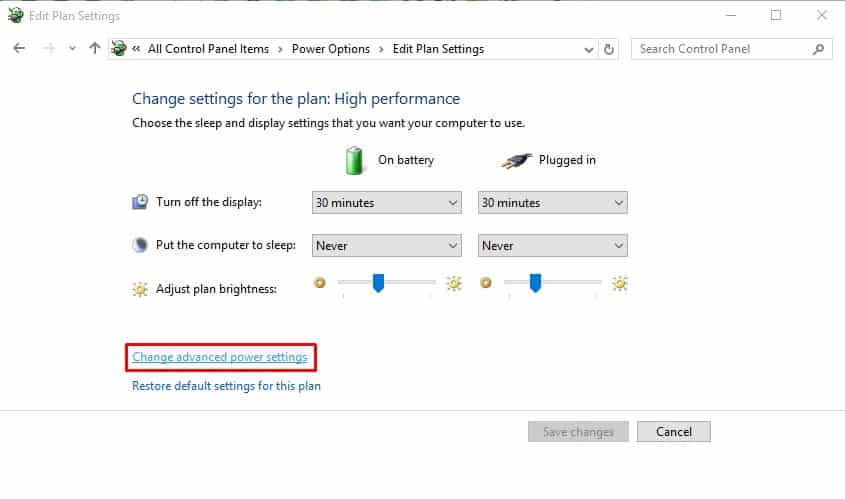 4. Expand the USB Settings and disable both the On battery and Plugged-in option.
That's it; you are done! This is one of the best methods to Fix the USB Device Not Recognized error message in Windows computers.
12) Uninstall Existing Hidden Devices
Windows Device Manager doesn't show all the devices in the list. It only shows devices that are connected to the PC at the time you are operating. For example, a printer, once installed on a PC and no longer attached, is not shown in the device manager list. So, some hidden devices can create problems for current USB devices. So, let's know how to show hidden devices and uninstall them to avoid any errors.
1. First of all, you need to open the command prompt. For this, you need to Press CTRL+R, and in the run box, type CMD.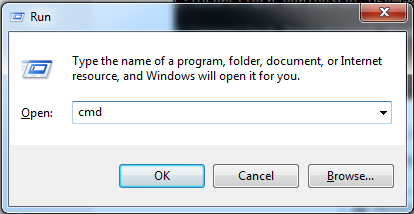 2. Now, you need to type these commands carefully. Here are the commands
set DEVMGR_SHOW_DETAILS=1

set DEVMGR_SHOW_NONPRESENT_DEVICES=1

start devmgmt.msc
3. Now the device manager will load on your screen, and you have to select the tab View and then enable the option Show Hidden Devices.
Now, you can find the list of all unused device drivers and uninstall them the fix the "USB Not Recognized" Windows error.
It is the software from Microsoft which provides users to fix any USB problems; this provides users with two options "Detect problems and apply the fixes for me"(Automatic), and another one is "Detect problems and let me select the fixes to apply"(Manually)
You can select the manual mode to know what the problems are as it provides you the complete detail of the causing error. Or else you can select the recommended one to automatically fix errors. It will troubleshoot it and let you know about the error.
14) Check for Physical Damage
If all of the above methods don't seem to work. There are also possibilities that you might have damaged USB equipment. Check your USB port as well as the USB drive, and check for any noticeable physical defect. If you find any, then you need to replace it.
15) Some Other Solution To Fix USB Device Not Recognized Error
Well, we are pretty sure that the above methods would have fixed the error from appearing again and again. However, if the USB Device is not recognized error still showing after implementing all processes, then you need to try these possible solutions.
1. If you are getting the USB Device Not Recognized error after plugging in your USB cable, then you can try different USB cables. Since the lifespan of USB cables are pretty short, we need to use a different USB cable to check whether the error persists.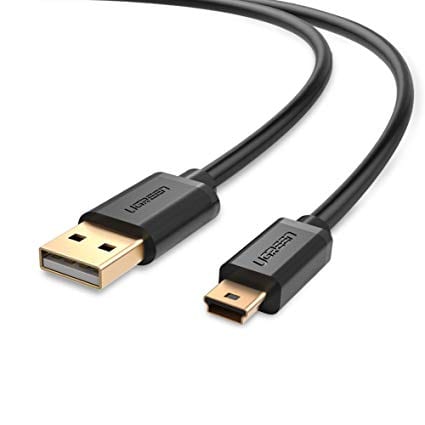 2. Check the USB Cable or USB device on another computer. You can take your friend's help with that. If the USB cable or the USB Device is working fine on another computer. You just need to confirm whether the problem occurs from the computer or the USB side.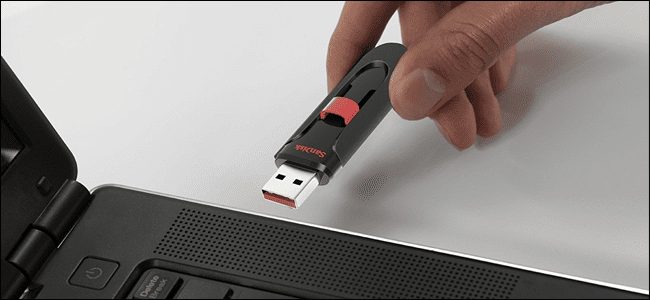 4. Try to remember the last time you used the USB device. Have you removed it in a hurry without properly ejecting the USB? If yes, then you need to reinstall the USB drivers.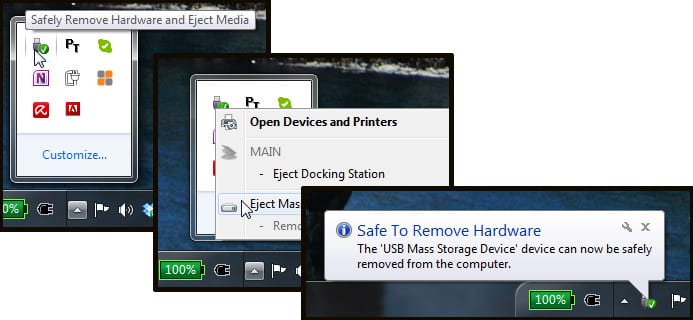 4. If you have some technical knowledge, then you can consider updating the BIOS. However, tweaking BIOS settings can give rise to some other unknown errors. So, update BIOS only if you know what you are doing.
So, these are some of the simple solutions to Fix USB Device Not Recognized Error from your computer. We hope that the guide helped you to sort out the issue.
So this is all about how to solve USB Device Not Recognized Error in Windows. I hope this article helped you! Share it with your friends also.