One of the most useful features of an Android device is recording voice. Voice recording apps are useful for recording lectures, public events, meetings, etc. Android smartphones usually have a built-in voice recorder.
The integrated voice recorders lack basic features, and some are limited to call recording only. If you want to record your own voice with more controls, you need to use third-party apps.
Fortunately, quite a few Android apps are available on the Google Play Store that lets you record voice. Hence, in this article, we will share some of the best voice recorder apps for Android.
Also Read: 20 Best Audio Editing Apps For Android
List of 10 Best Free Voice Recorder Apps For Android
It's worth noting that plenty of Android voice recorder apps are available on the Google Play Store, making it difficult to choose the right one. So, here we have listed only the best voice recorder apps for Android with positive ratings.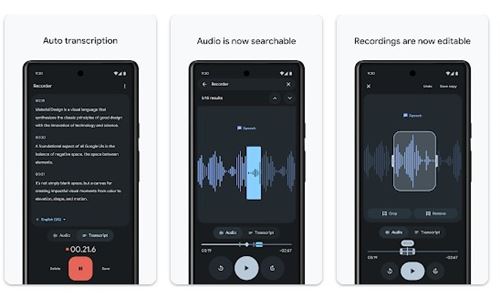 Well, Recorder from Google LLC is one of the best voice recorder apps that one can have on Android. It's a very lightweight voice recorder app for Android that can record almost anything.
After recording a voice, meetings, lectures, etc., the app provides you an option to transcript the audio. Other than that, Recorder can also provide you with audio editing and backup options.
Background voice recorder is a lightweight voice recorder app that silently records the voice while running in the background. Once installed, the app runs in the background, but it doesn't show any sign of its presence.
You can use the Volume or Power button to start/stop the voice recording. Background voice recorder also connects with your Google Drive account to store the recorded files. So, the Background voice recorder is one of the best & most unique voice recorder apps to have on Android.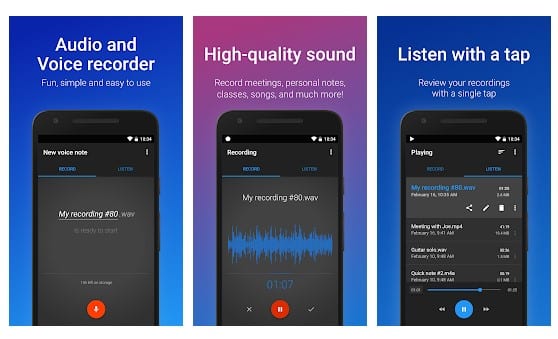 It is right now the best and top-rated voice recorder app available on the Google Play Store. Thousands of users use the app to record audio in the background.
What's interesting about the Easy Voice recorder is that it can record audio even when the screen is turned off. If we talk about file compatibility, the Easy Voice recorder supports various audio formats like WAV, AMR, PCM, etc.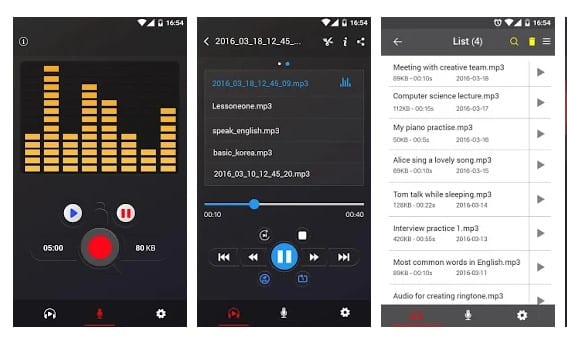 Voice Recorder is the most simplistic voice recording app available on the Google Play Store. With Voice Recorder, you can easily record your own sound in high-quality. However, please note that it's a voice recorder app, not a call recorder.
It won't record any incoming or outgoing calls. Currently, the app supports only two voice recording formats – mp3 and Ogg. Overall, Voice Recorder is an excellent app for voice recording.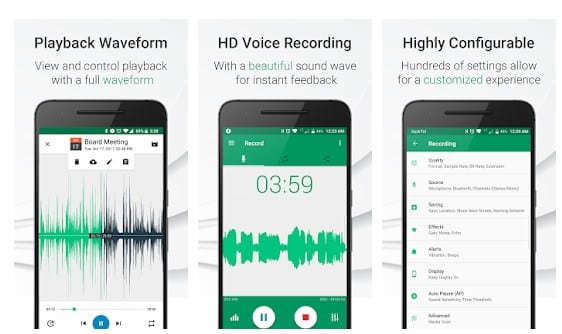 This is one of the unique Android voice recorder apps on the list. It allows users to use the speaker, mic, or Bluetooth mic for recording. Not just that, but Parrot also supports Android wear.
Apart from that, Parrot also provides users tools to remove background noise and echo from the audio recordings. The after-recording tools of Parrot include volume boost, bass boost, preset reverb, etc.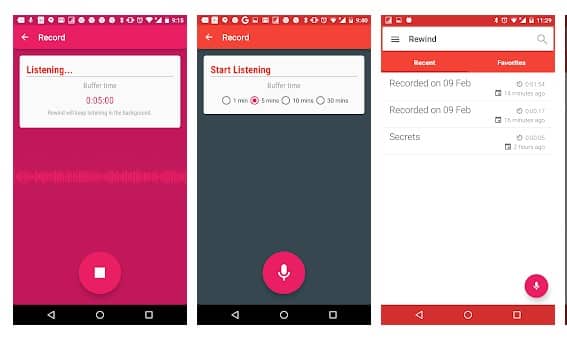 If you are searching for an Android app to record notes, memos, and surveillance, Rewind might be the best pick. Guess what? Rewind allows users to record their surroundings.
The app runs in the background and records everything that it hears. Not just that, but the app also offers a few custom triggers for recording like shake to record, gestures, etc.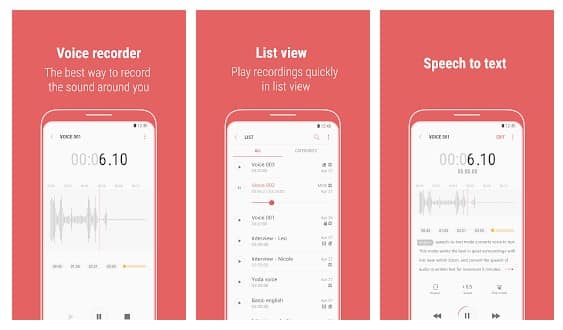 If you have a Samsung smartphone and looking for ways to record voice or incoming calls, you need to give Samsung Voice Recorder a try. The app is designed to provide a comfortable and wonderful voice recording experience with high-quality sound.
The app also includes a mini player to play the recording files, cut the muted part, and control the playback speed. Apart from that, the app also can reject all incoming calls while recording.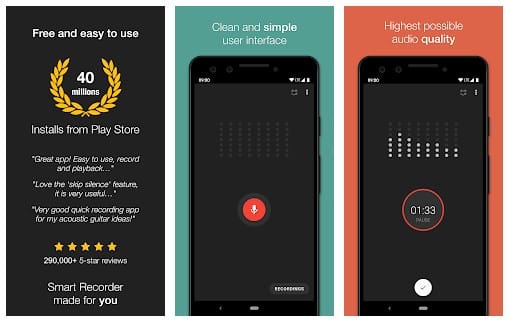 If you are searching for an easy-to-use voice recorder app for your Android smartphone, then you need to try Smart Recorder. Guess what? Smart Recorder is one of the best Android apps that you can use for high-quality and long-time voice recordings.
Smart Recorder offers advanced features like a live audio spectrum analyzer, wave/PCM encoding, etc.
It is a smart voice recorder & caller id app for Android available on the Google Play Store, and you can use it to record your voice.
The app can record your voice in multiple audio formats like AMR, WAV, AAC, MP3, etc. The app has a material design user interface and consumes less RAM and battery resources.
Automatic Call Recorder, or ACR, is the best Android call recorder app available on the Google Play Store. Millions of users now use the app, providing you with different ways to record a voice call.
The app offers you three default settings to record calls – Record everything, ignore everything, or ignore particular contact. The premium version of Automatic Call Recorder allows automatic call recording for a specific contact.
So, these are the ten best Android voice recorder apps you can use now. You can use these free apps to record your own voice on Android. If you know of other apps like these, let us know in the comment box below.