WhatsApp, the popular messaging platform owned by Meta, is reportedly working on a new feature called 'multi-account,' which will allow users to access two WhatsApp accounts from the same device, be it Android or iOS.
WhatsApp Could Soon Allow To Add Multiple Accounts On The Same Device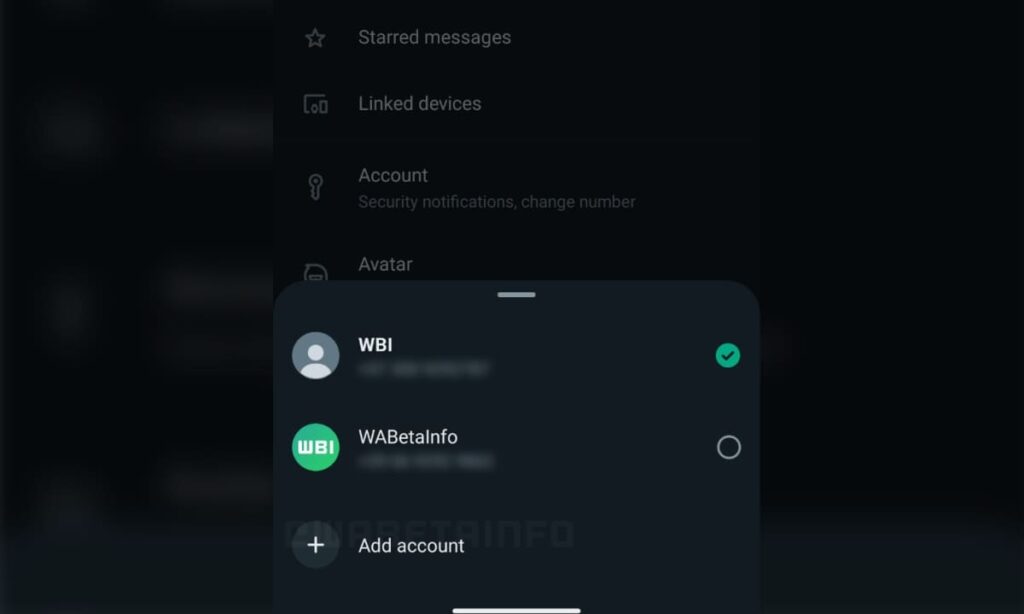 According to a WABetaInfo report, the new feature was spotted within the latest WhatsApp Business beta for Android 2.23.13.5 update, which is available on Google Play Store. However, the report suggests that there is evidence that indicates the feature's compatibility with WhatsApp Messenger.
This feature will be handy for business users who want to keep their personal and professional WhatsApp accounts separate but on the same device.
Once the multi-account feature is added, a menu showing a list of the available accounts will be displayed. Users can simply choose the desired account they want to log into to access their content.
This feature is similar to how you can switch between different accounts on the Meta-owned social media site Instagram, which displays a pop-up at the bottom of your app showing current accounts and the option to add new ones.
Further, users will be able to effortlessly switch between their various accounts, as the app will retain the account passwords, allowing them to switch using a single app on their primary device.
"When you set up an additional account for the first time, it will be stored on your device until you decide to log out of the account, so you can always switch to it when you want," adds the report by WABetaInfo.
The multi-account feature will allow users to keep their personal conversations, work-related discussions, and other social interactions separate in a single app and ease the management of multiple accounts across different devices.
Additionally, it will help maintain privacy, efficiently manage notifications, and seamlessly switch between different accounts, eliminating the need to install and configure WhatsApp individually on each device.
The new 'multi-account' feature is under development on Android and will be made available to beta testers in a future update.
Recently, WhatsApp rolled out 'Companion Mode' for iPhones and Android devices, which allows users to use the same WhatsApp account on up to four phones.